Hotel behemoth Marriott -- which raked in nearly $13 billion in revenue last year -- wants guests to cough up a little more cash to help pay its hotel maids. Surprising to no one, customers are infuriated.
The company teamed up with TV anchor and activist Maria Shriver to launch a campaign on Monday called "The Envelope Please." This week, envelopes will be placed in 160,000 Marriott hotel rooms across the U.S. and Canada requesting that guests tip the hotel's cleaning staff. Marriott owns a number of chains such as Courtyard, Residence Inn, J.W. Marriott, Ritz-Carlton and Renaissance.
"Our caring room attendants enjoyed making you stay warm and comfortable," reads a message on the envelope. "Please feel free to leave a gratuity to express your appreciation for their efforts."
Hotel maids most certainly deserve a raise. Hotel workers, particularly housekeepers, have a 40 percent higher injury rate than other service sector workers, according to union-backed group Hotel Workers Rising. Marriott's housekeepers are some of the lowest paid workers at the company, according to the salary research site PayScale.
On Tuesday, customers peeved at Marriott for skimping on workers' wages while charging fees for widely-available amenities like wireless Internet, unloaded their anger on company's official Facebook page.
Angela Wiggins, a Marriott spokeswoman, directed The Huffington Post to a press release announcing the program. She said maids are paid above the federal minimum wage.
"The tipping initiative is a voluntary way for guests who would like to express their gratitude for good service – in the same way you would tip a bell man or wait staff," Wiggins said in a statement. "We get questions all the time from customers who don't know how much to tip housekeepers, when to tip or where to put it."
Before You Go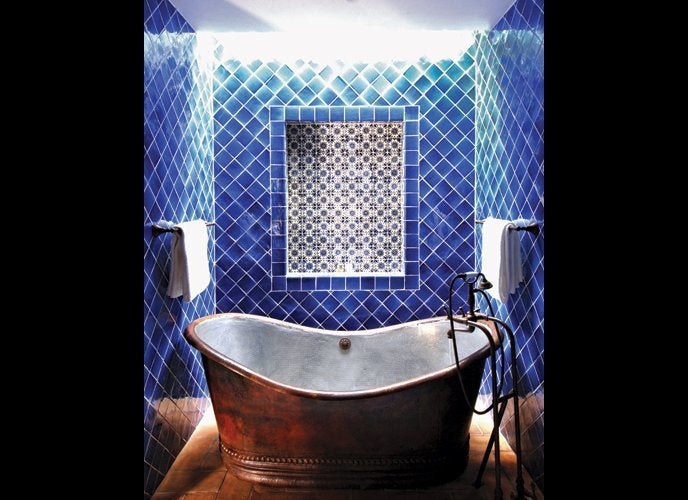 Ultimate Hotel Bathrooms
Popular in the Community