In the ancient days of traditional marketing, less than seven years ago, "content" was a term without definition or value. Today, "content" is King and the voracious appetite of our Social Media world cannot digest enough of it.
Content is purely self-promotional, but to the consumer, it is fascinating entertainment designed to be liked, shared and retweeted. As the Fortune 500 scratches their head over the phenomena, Marriott International leaps forward with their own Content Studio and the premiere of Two Bellmen, a new short film.
As most every conglomerate is joining the race, the true and unlikely benefactors are new talent, filmmakers, musicians, performers and artists who had never before been a part of the elusive equation.
Content was once a function of sponsorship. An apparel manufacture could align themselves with an event, such as the U.S. Open of Surfing in Huntington Beach, for a season, or two, or a very expensive three. This relationship provided consumer stories to tell and positive associations to make.
Red Bull, the energy drink, observed this tried-and-true world and reassembled the concept. Red Bull produced their own events. By owning their content, the promotion became pure, without the mixed messages of co-sponsors. By investing in their own promotion, the balance sheet flipped. The expense turned to revenue and the promotion became profitable. Innovative and aggressive, Red Bull has been, and will continue to be, the role model to follow. Case in Point: A headline in a September 2014 issue of Variety reads, How Marriott Wants to be the Red Bull of the Hotel Industry.
Marriott International has many customers to comfort, pamper and entertain. With 3,900 properties and 19 brands, many pillows need to be fluffed and hours of customer downtime filled. The hotel room TV is a powerful magnet, especially when your spouse is primping in the bathroom. Karin Timpone is Marriott's Global Marketing Officer. She saw the wave offshore and the need for entertainment-based marketing. Once head of product strategy and marketing for Disney-ABC Television's Digital Media group, Timpone was reminded of a former colleague.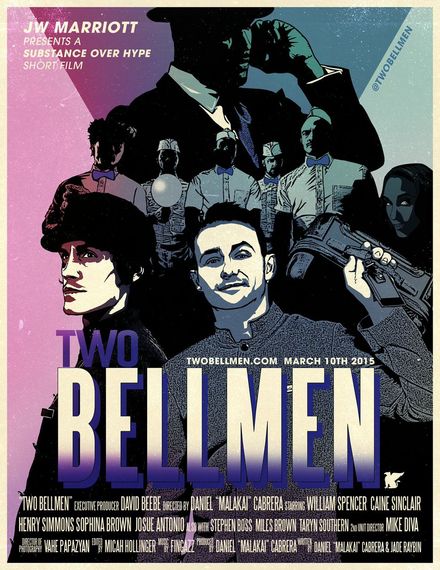 In July 2014, David Beebe sat down as Vice President, Creative and Content Marketing, and got busy. He is well prepared for the job with an Emmy on the mantle. As a Senior Vice President at FishBowl Worldwide Media/Vin Di Bona Productions, Beebe oversaw many, many productions for many different clients and platforms. His first great success was at Disney, always an impressive address. There, Beebe was one of the founders of the Disney-ABC Television Group Digital Studio, a beautiful tarmac for the incoming Content Marketing Age. Disney is always a step ahead.
Aiming for a fast start, Beebe approached the usual suspects. Talent agencies have scrambled to snap up most of the big talent and they are more than happy to provide a pitch. For example, CAA recently signed 19-year-old Meredith Foster and they will tout the savant's beauty, fashion, and home décor genius, as well as her seven-digit follower base. It is a mad, mad, new world.
Scouting talent today no longer requires a soda fountain or a couch, just access to YouTube where popularity is easily valued by video views and subscribers. Webby Award winner Sonia Gill is very pretty and smart. She loves to travel and vlog about it. As of this very second, her video Travel Tips: How to Pack Your Toiletries has been seen 225,673 times. As of this very second, 108,542 subscribers follow her advice on Sonia's Travels, her YouTube channel. I'll bet you a Marriott mini-bar beer that her numbers have jumped before you finish reading this sentence. Gill has now partnered with Marriott to create content; the association makes sense in every way.
Marriott is moving fast with a long line-up in development and various stages of production. With 19 brands in their empire, each show or device is tailored to the personality of a hotel.
Renaissance Hotels are upscale, hip and chic. Like the namesake era of art and culture, the luxury hotel brand is focused on discovery and enjoyments. Instead of a concierge, the Renaissance Hotels feature Navigators to steer one through town. Given the beauty in synergy, a new TV show has been developed with the title Navigator Live. In the first three episodes, a band or DJ, who is playing at a Renaissance Hotel, offers tips on local hot spots, nearby sights to see and insights into their own musical development. AEG, the entertainment giant, is lending a helping hand to the production.
Dropping a perceived price point, Courtyard is a brand that offers economy and comfort. Unlike Navigator Live, Courtyard Camera aims for brawn not brain. Each episode is hosted by an NFL star. The Courtyard by Marriott YouTube channel presents hilarious Candid Camera-style shenanigans on unsuspecting Courtyard guests on hotel grounds. The production values are top-notch, the entertainment value equals, and bests, "network" standards and the brand product is presented quite cleverly, hence, not noticeably.
"Interruptive marketing no longer works," Beebe says. He is referring to a commercial that elbows hard into the eye of your enjoyment. "Content Marketing seeks an emotional connection. It provides value. It creates friendships. Navigator Live offers destination content," says Beebe, "When, where, what and how. That is helpful and friendly."
Content Marketing demands great skill and subtlety. I am grateful when Pillsbury offers me a new recipe, but helpful tips on cleaning the bowl are too much. Like a progressive parent hovering over their only child, Content Marketing is a delicate balance of good advice and harassment.
Does advertising change our lifestyle and perceptions? Or vice versa? Regardless of the impossible answer, interruptive marketing has never been more obvious. The consumer is media savvy. Advertising has its place. We expect, and may even welcome, an ad on network TV, but not on my YouTube. The Skip Ad button gives me the power. Content Marketing dodges our will. Clever Content Marketing is invasive.
The Courtyard by Marriott YouTube channel offers a very obvious example between the two. The NFL pranks of Courtyard Camera are fun to watch. The humor and humanity sing louder than the Courtyard logo placement. Like popcorn, you want to watch another. And another.
On the same channel is a video, a commercial, titled Yukon Parody. Most will never see the end. Expensive production values and David Lean long shots captivate your interest. At the half way mark, you realize, jarringly, that you are watching a commercial. It is interruptive. We Americans may be fat and slow but the index finger on the mouse has never been quicker.
In the olden days, the canyon walls of Madison Avenue were tall and unscalable. Tightly knit, commercial production companies formed a community that did not welcome strangers of any kind. Talent had to sing and dance a long time before they got to stand in a craft services line.
Our new media age has upended the old paradigm. Fresh and untested talent has never experienced such opportunity. This is the era when a 13-year-old home plumbing guru can become a media star at 14 and retire by 17. Today, one can open their own advertising agency, and succeed, without ever having seen Mad Men.
The most aggressive project in the Marriott Content Studio slate is a short film titled Two Bellmen. To call it content, feels like a disservice.
The film is directed by Malakai, a creative soul haunted by the ghosts of subtle Buster Keaton, laugh out loud Hal Roach, whimsical Busby Berkeley and powder keg Sam Peckinpah. Two Bellmen is a huge opportunity for Substance Over Hype, Malakai's collective of musicians, filmmakers, actors, skateboarders, b-boyin' break dancers, traceurs, street artists - the continuing list is long and extensive.
Two Bellmen is a jambalaya of style, interest and bounce, a perfect soup for our rapid-fire, all aware, cross-platform attention spans. Two Bellmen is a savvy example of Content Marketing and the subtleties within the new medium.
In Part II of this article, we will explore the intricacies of content brand building, Marriott's aggressive and potent slate and the production challenges and branding decisions of Two Bellmen. To see the film, Click Here.
To read Part II of this comprehensive article, Click Here

Popular in the Community