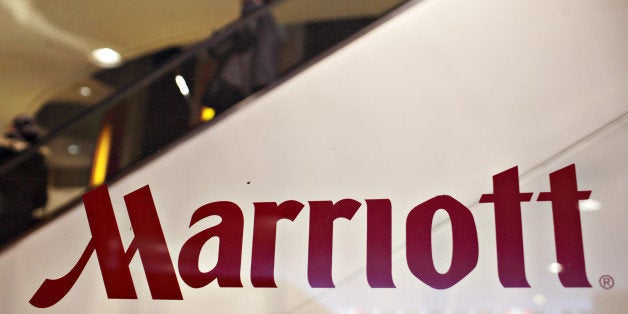 Hotels, beware: Blocking guests' access to Wi-Fi in order to force them to pay for your own costly Internet service is not a very nice thing to do. And, it turns out, it's not legal either.
The Federal Communications Commission announced Friday that it was fining Marriott International $600,000 for unlawfully blocking customers' Wi-Fi access in a conference room at the Gaylord Opryland Hotel in Nashville, which is operated by the company.
According to a statement from the FCC, Marriott workers were using "Wi-Fi blocking technology" called jammers to prevent people at the hotel from using the Internet via their own personal Wi-Fi networks they established with smartphones or mobile Wi-Fi devices. Meanwhile, the hotel was charging $250 to $1,000 per device to connect to its wireless network in its conference facility.
"It is unacceptable for any hotel to intentionally disable personal hotspots while also charging customers and small businesses high fees to use the hotel's own Wi-Fi network," said FCC Enforcement Bureau Chief Travis LeBlanc in a statement. "This practice puts customers in the untenable position of either paying twice for the same service or forgoing Internet access altogether."
How does a hotel block Wi-Fi in the first place? The FCC defines Wi-Fi jammers as "illegal radio frequency transmitters that are designed to block, jam, or otherwise interfere with authorized radio communications." Marriott was using these jammers to block people's personal Wi-Fi hotspots.
Though the FCC is telling Marriott to stop the Wi-Fi blocking, the hotel chain maintains that what it was doing wasn't illegal.
"Like many other institutions and companies in a wide variety of industries, including hospitals and universities, the Gaylord Opryland protected its Wi-Fi network by using FCC-authorized equipment provided by well-known, reputable manufacturers," a Marriott spokesperson said in a statement emailed to The Huffington Post. "We believe that the Opryland's actions were lawful."
Related
Popular in the Community