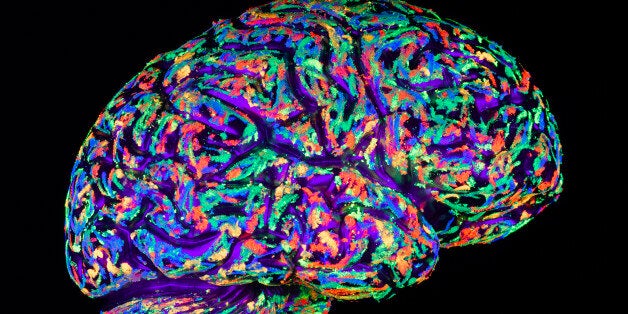 Often in marketing there are two tribes -- the big idea people and the masters of detail, which seem to be in continual conflict. The big idea people dream big and don't want their balloon burst with pesky details about why their vision won't actually work in the real world. The masters of detail are so focused on what can happen with certainty (not to mention on a deadline and within budget) that they aren't always able to step back and think about what could happen if they let themselves imagine something new. As marketing directors on the brand side, we were frustrated that we could never find an agency embracing both qualities and offering the whole package so we decided to start our own.
Below are a few keys to promoting a symbiotic relationship between the right and left brain, unlocking serious business potential.
• Look for inspiration in unexpected places. People make the mistake of staying within their own industry segment and looking to what their competitors are doing (or have done) to get inspired. This will limit your thinking to offering recycled versions of someone else's idea. Our teams are constantly scouting for and documenting interesting experiences to draw from to inspire own events. An amazing backdrop at a concert could become the spark for an innovative set for an event to show off a car brand, an eclectic set of custom furnishings can give a retail space feel a more intimate living room vibe, a step-and-repeat woven from palm fronds can make a red carpet moment in Manhattan feel like it's happening on a faraway beach.
• Bring the masters of detail in early and often. We have an amazing production team who can make any and everything happen. We involve them in brainstorms and run ideas by them to vet for feasibility. They are great at flagging the potential pitfalls of a great idea as well as coming up with solves for something that is realistic to achieve the same result.
• Be scrappy and smart. Few clients have unlimited budgets, and even those who do need a good reason to spend it. Clever touches can make an experience feel premium without breaking the bank. Everyone wants a healthy return on their investment and to look good to their boss. It's important to know what elements are worth investing in and where to save. If you find a great space for a pop up and the landlord wants three months instead of two, think how you can leverage that extra month to make those dollars go farther. Invest in creating solid set elements that can look good over time with ways to cost-effectively update messaging and graphics as campaigns change.
• Don't do your homework naked on the bus. Creatives have the reputation of being last minute with everything -- ideas, presentations -- all in the name of brilliance. The secret is: it doesn't have to be that way. We know that being disciplined about schedules and deadlines and getting ahead of things as much as possible (there's always a new project) means we have time to truly be creative and think through all the details that will make a good experience great.
What tools or systems do you use to integrate the left and right brain qualities -- individually and in a team? How else can we promote cerebral connectivity?
Popular in the Community