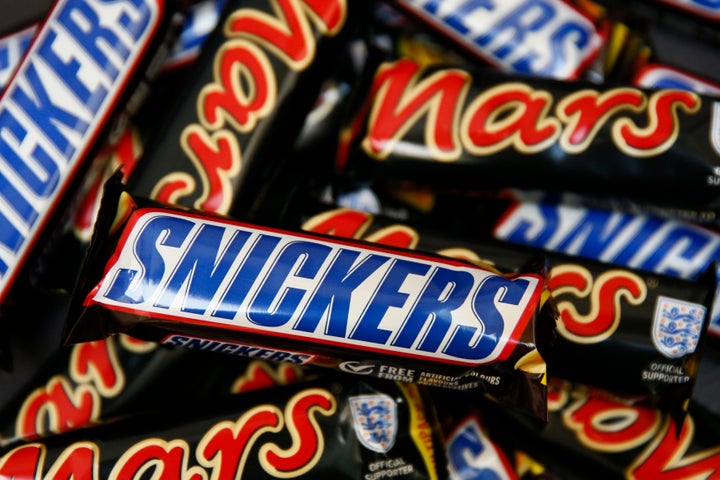 Now, the chocolate maker has taken an even bigger step in the fight against global warming, vowing on Wednesday to commit nearly $1 billion over the next few years to tackle what it described as one of "the most urgent threats facing the planet and its people."
"Mars has been in business for four generations and intends to be for the next four generations," said CEO Grant F. Reid in a statement announcing the company's new "Sustainable in a Generation" plan.
"The only way that will happen is if we do things differently to ensure that the planet is healthy and all people in our extended supply chains have the opportunity to thrive," the statement read. "We must work together, because the engine of global business – its supply chain – is broken, and requires transformational, cross-industry collaboration to fix it."
As part of its new sustainability plan, Mars Inc. — maker of candy brands like Mars bars, M&M's, Snickers, Skittles, Starburst and Twix — said it aims to reduce its greenhouse gas emissions by almost 70 percent across its value chain by 2050. The company promised increased investment in renewable energy, sustainable farming practices, as well as sustainable food sourcing.
The firm said it was also committed to improving "the working lives" of 1 million people in its value chain by "focusing on increasing income, respecting human rights and unlocking opportunities for women."
"This plan is about not just doing better, but doing what's necessary," said Reid. "We're doing this because it's the right thing to do but also because it's good business. Creating mutual benefits for the people in our supply chain, and mitigating our impact on the environment are sound business choices. We also know that increasingly our consumers care about these issues as much as we do."
In an interview with Business Insider this week, Barry Parkin, Mars' chief sustainability officer, said the company's new plan had not been propelled by politics ― though the firm was "clearly disappointed" in the Trump administration's stance on climate change.
"We're not interested in the politics here — this is about policy," he said. "We believe in the scientific view of climate science and the need for collective action."
"We're going to do everything America would have done if it had stayed committed," said coalition coordinator and former New York City Mayor Michael Bloomberg, according to The New York Times.
Mars Inc. was one of the hundreds of companies that joined the coalition.
The company's announcement of its new sustainability initiative comes just two weeks ahead of the Climate Week summit, which will be taking place in New York City alongside the UN General Assembly later this month.