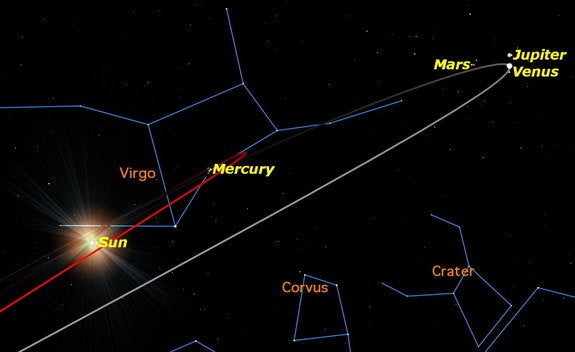 Stargazers got a glimpse of a rare astronomical event this week as Venus, Mars and Jupiter aligned in the night sky. The three planets will not be seen together again until January 2021.
The planets appeared to line up because of the timing of their orbits around the sun.
"Venus, Jupiter and Mars are doing what we might like to call a planetary dance, in that the planets are coming relatively close to each other, as we see them in the sky," Ian Musgrave of the University of Adelaide told the Australian Broadcasting Corporation. "Of course, they're actually separated by millions of miles [but] when the planets are close to each other in the sky we call this a planetary conjunction."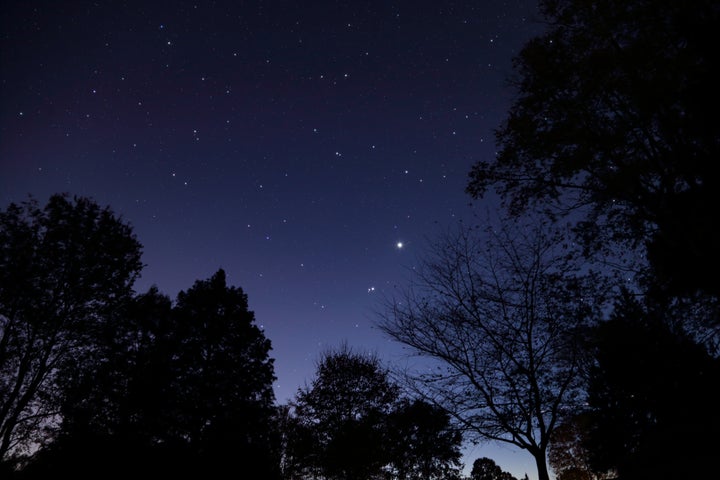 In photos, the planets appear as three bright dots in the sky. They were best viewed just before sunrise toward the east, and could be observed with binoculars or even the naked eye.
Venus, the brightest of the three, appeared the highest, followed by Mars and then Jupiter.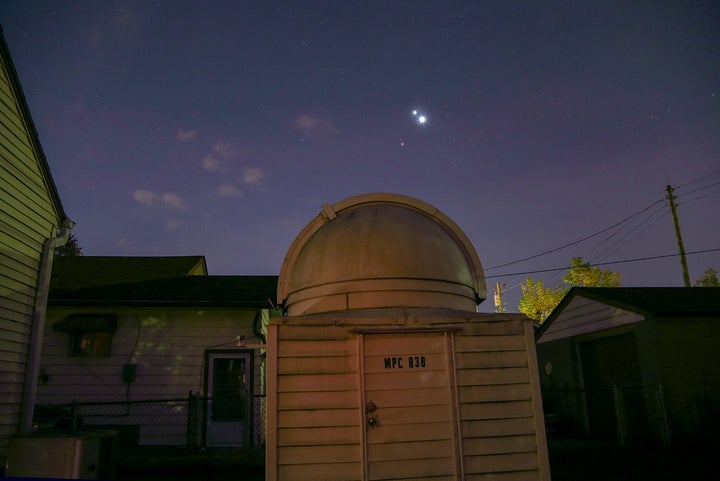 On Monday, Jupiter and Venus were especially close to each other. For the rest of the week Venus moved closer to Mars, and on Thursday the three planets formed a neat triangle.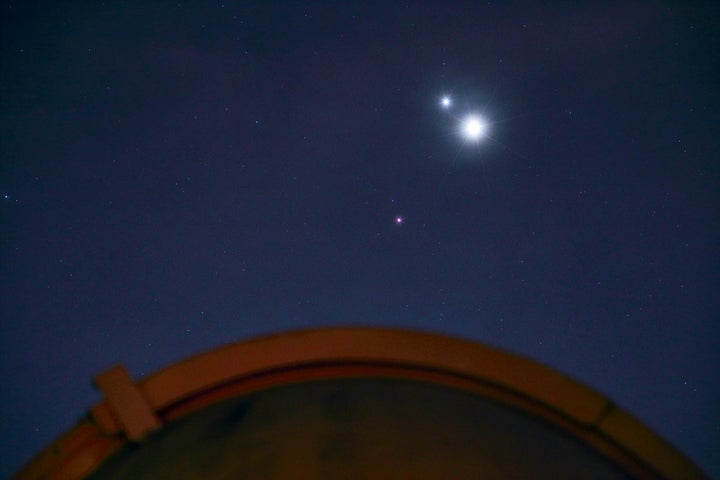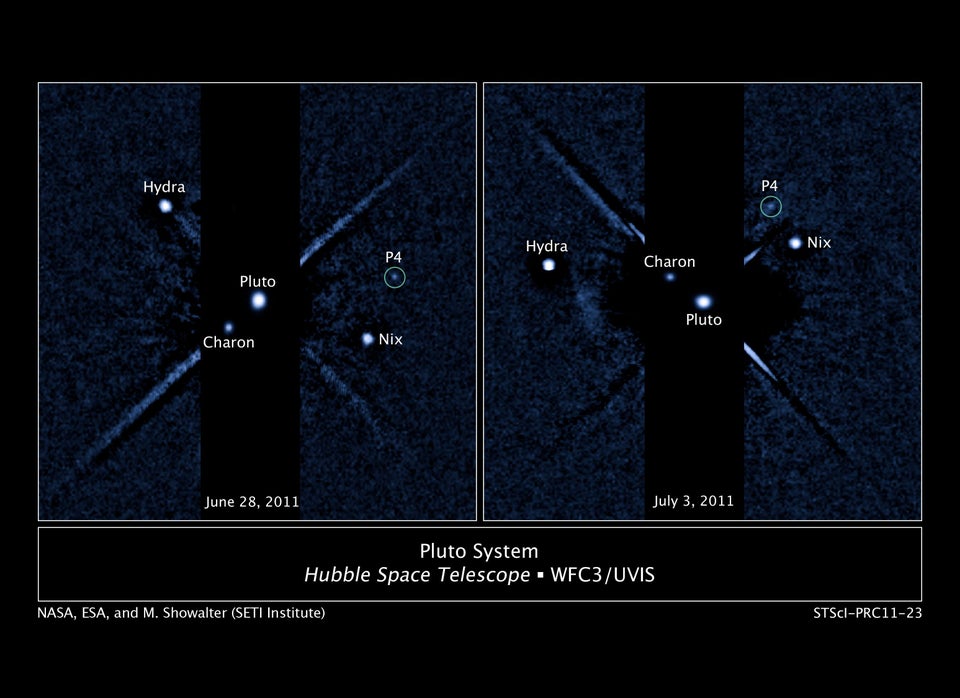 Wonders Of Astronomy
Popular in the Community