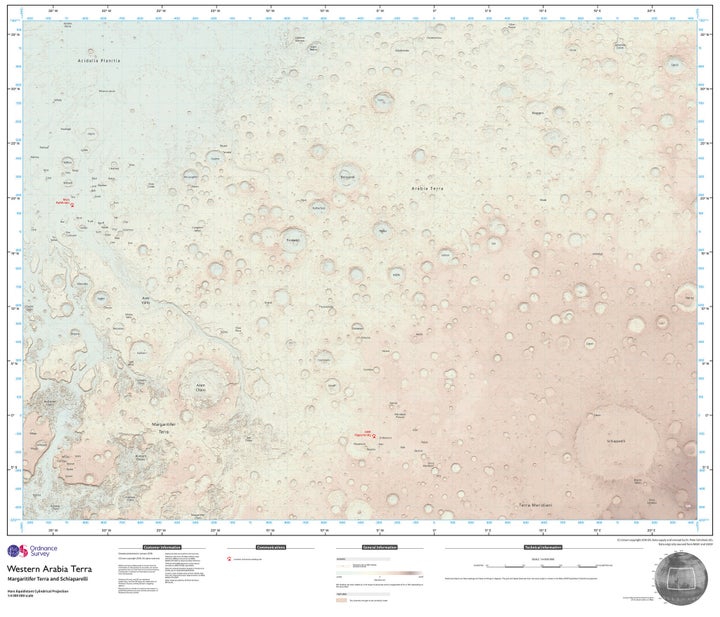 You're probably not planning a trip to the Red Planet anytime soon.
But if you do ever end up visiting Mars, rest assured you'll have an easy-to-read map to help find your way around.
Britain's Ordnance Survey mapping agency used open NASA data to document the terrain on the fourth planet from the Sun.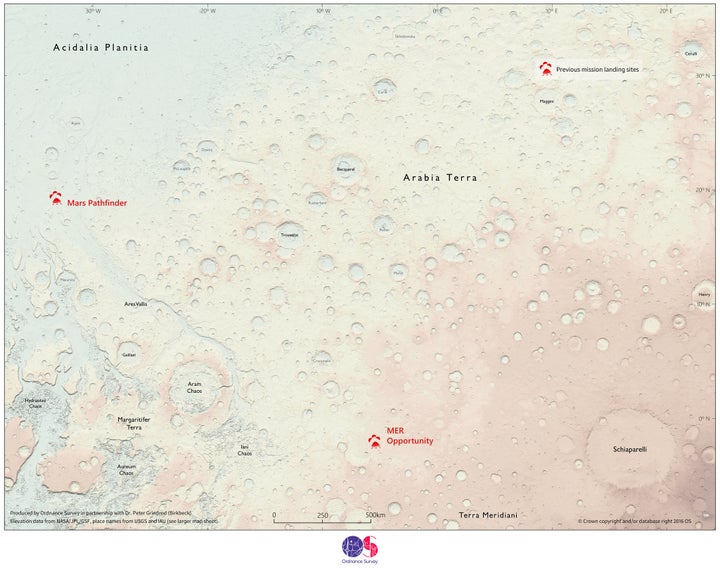 The map shows the Western Arabia Terra region at a scale of 1 to 4 million. The landing sites of the Mars Pathfinder in northwest Ares Vallis and the Opportunity rover, east of Margaritifer Terra, are both featured.
"It was a little hard at first to actually understand the data itself in terms of things like the elevation and the scale and so on," he told the BBC.
"But actually the physical process was almost identical to what was used to make an Earth map, or any OS map."
Asked why the map of the planet wasn't more red, Wesson revealed on the agency blog that it was too dominant a color. 
"Using shades of just one color makes it harder to see and picture the landscape and all the features within it from a map," he said.
Scientist Dr Peter Grindrod, who is helping plan the European ExoMars rover landing on Mars for 2019, asked the Ordnance Survey to create the map, according to the BBC. And Wesson is hopeful that it will actually be used.
"It is a nice thought, that one day people could pinpoint the landscape around them from a map just as in the British countryside but the map may be quite different by then," he said in the statement.
Calling all HuffPost superfans!
Sign up for membership to become a founding member and help shape HuffPost's next chapter