NASA on Friday released the latest images to be sent back by the Mars Rover Curiosity, including a high-resolution self-portrait taken by the rover's Navigation camera.
Curiosity's deck, some of the science lab's instruments and two of the rover's six wheels are visible in the 120-degree image. The rim of Gale Crater, in which the rover landed in the early morning of Aug. 6, can be seen in the background of the picture.
In a news conference on Friday, NASA scientists also said that they had decided that the rover's first destination will be a site they've named Glenelg, which is about 1,300 feet from where the rover landed. Scientists chose the site because it "is a natural intersection of three kinds of terrain," according to NASA.
Before Curiosity begins its journey to Glenelg, it will "exercise" its wheels and go on several short test drives. NASA scientists expect these tests to occur in the next few days.
The Rover is also expected to use its Chemistry and Camera instrument, or ChemCam, for the first time on the evening of August 18.
LOOK: Curiosity Self-Portrait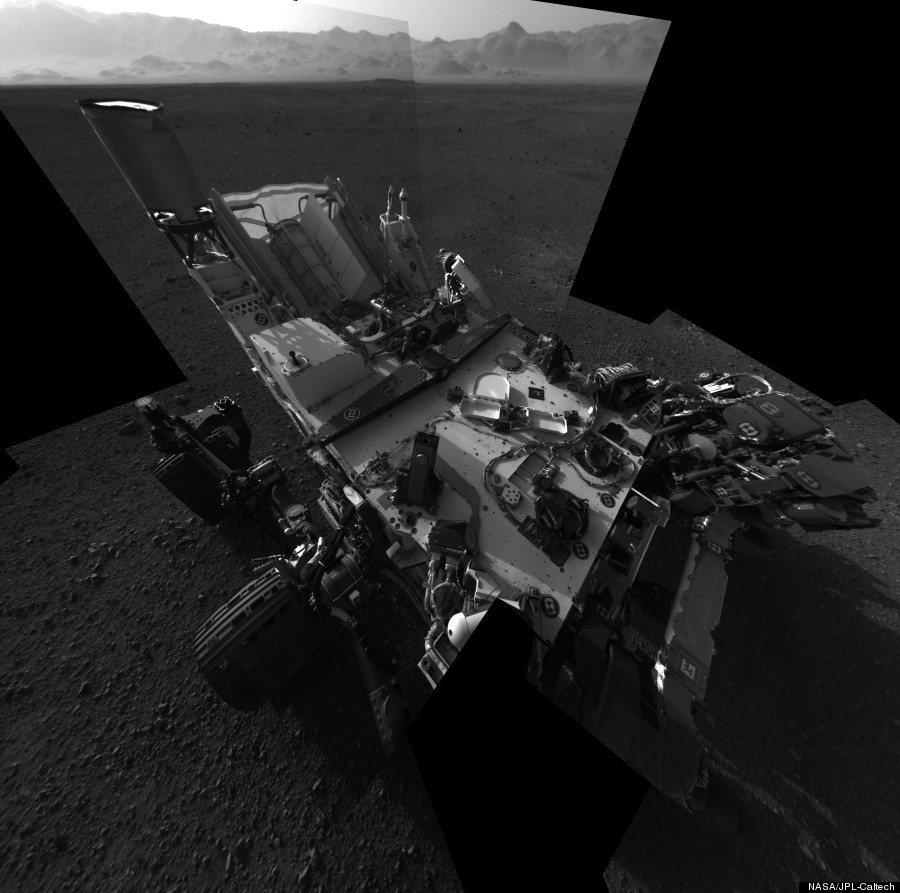 REAL LIFE. REAL NEWS. REAL VOICES.
Help us tell more of the stories that matter from voices that too often remain unheard.
BEFORE YOU GO
PHOTO GALLERY
New Images From Mars Rover