 Beer was flowing and geeks were hooting and hollering all over Pasadena as NASA's rover Curiosity landed successfully on the surface of Mars on Sunday night (or for those on the East Coast, early Monday morning).
Gregory Galgana Villar III, one of NASA's youngest engineers on the rover mission, is still processing "his first Mars project." Like his colleagues, the young operations systems engineer had given up vacation time, opportunities to spend time with family and friends, and countless hours of sleep for that moment.
"It was unreal," he told The Huffington Post over the phone. "I couldn't hold myself back -- we were jumping up and down, hugging each other, tearing up."
After the initial euphoria subsided, the crew kept working for two to three more hours before migrating over to nearby bar The Crest in La Crescenta, which NASA workers had reserved from 8 p.m. until 7 a.m. the next morning. Nearly 100 employees toasted to their success with family and friends, and when Curiosity released its first batch of photos from Mars, it was another cause for celebration. "We were just blown away once again!" said Villar.
Villar was born and raised in Long Beach and attended high school at St. Louis University Laboratory High School in Baguio City, Philippines, where his parents are from. He has been working for NASA since he was a junior at Cal Poly Pomona. After he graduated, his internships turned into a full-time engineering job.
For Villar, part of Curiosity's mission is to spark more questions about science and engineering among America's youth, as well as show political leaders that NASA is still worth funding.
"I hope that it will continue to inspire people and show decision makers in our government that these types of missions are essential to our progression as humans," said Villar. "And I hope the youth are inspired."
Check out Villar's pre-landing interview with Patch about how Curiosity's mission is different from other missions. Then check out photos of NASA staffers celebrating below: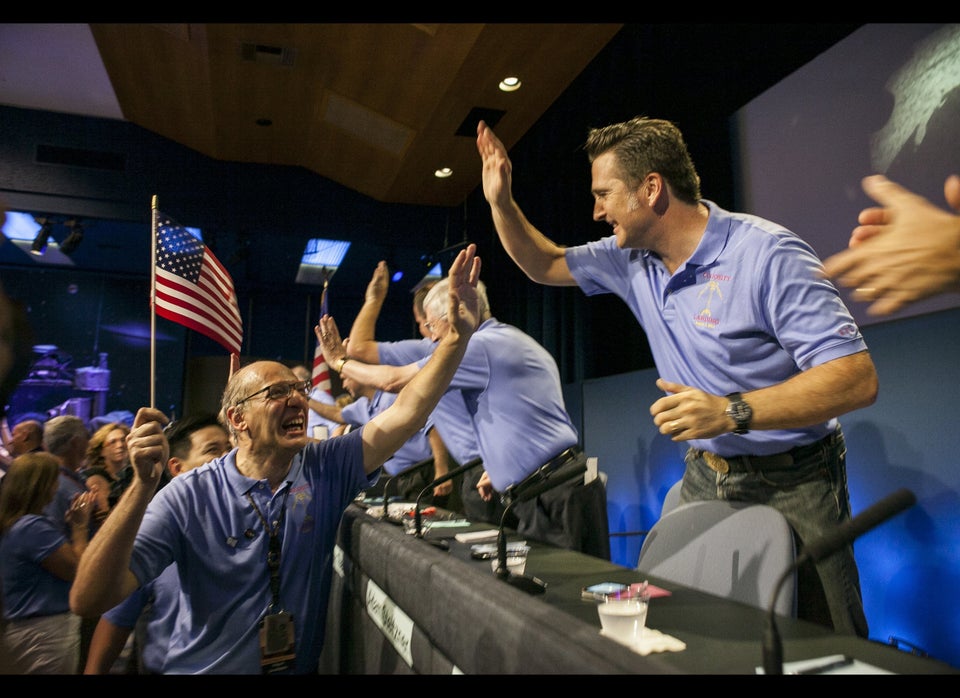 NASA Celebrates Rover Landing
Popular in the Community