The rocks on Mars have become something of a Rorschach test: Those who believe the planet once held some form of life see signs of it everywhere; others, not so much.
The image below either shows a humanoid skull partially buried in the sands of Mars... or just another rock.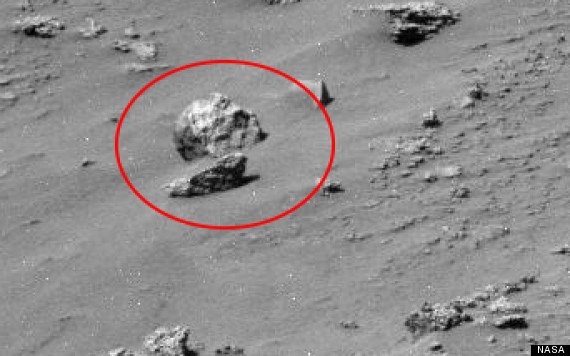 "This obviously confirms that giant humanoid beings, once roamed the Martian landscape," the website notes.
NASA lost communication with Spirit in March 2010 after more than six years of operating on the planet.
Related
Before You Go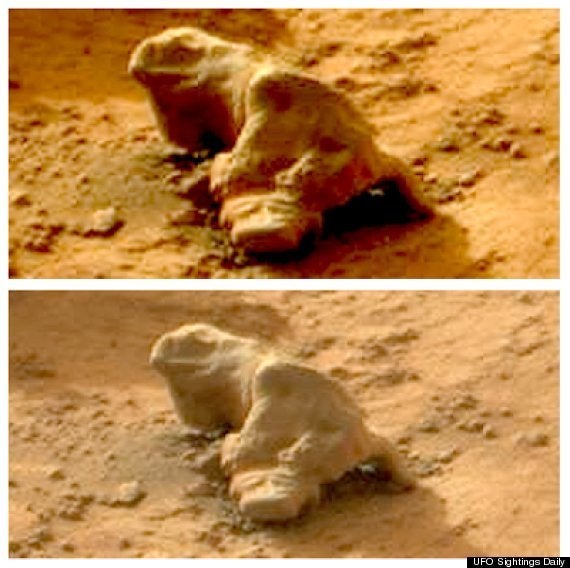 Strange Mars Rocks
Popular in the Community