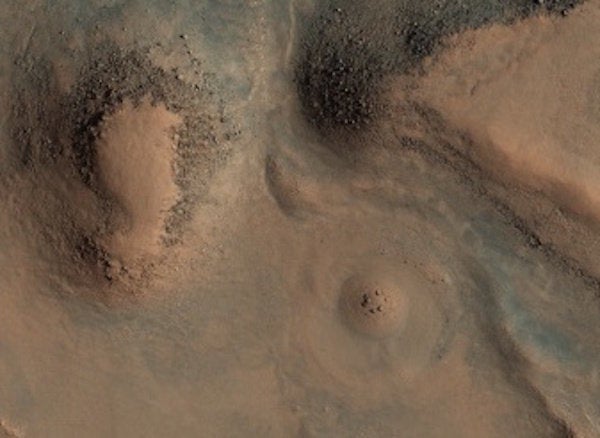 "Could the builders of Stonehenge have visited Mars, and did they build the same thing there?" asks the narrator, who uses a computerized voice. "Or is this just another face on Mars illusion?"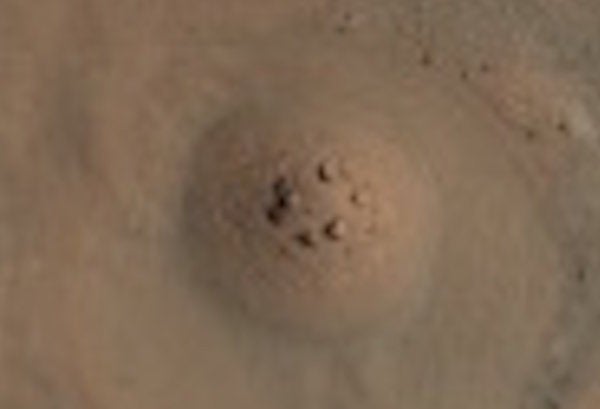 The scale of the image is not given, so while these could be Stonehenge-sized stones, they could also be much larger rocks. Either way, many "mysterious" objects seen from space at one angle look much less mysterious when viewed from other angles and with better resolution, such as the so-called "face" on Mars the narrator mentions. 
An image snapped by NASA's Viking 1 spacecraft in 1976 revealed a formation that looked very much like a human face carved in stone: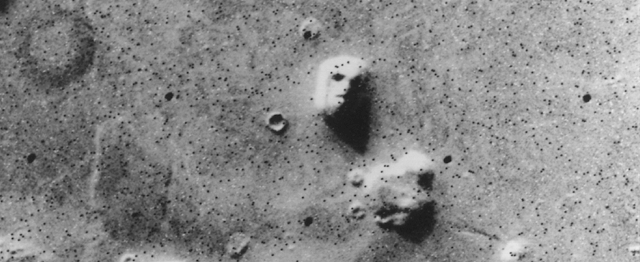 However, a more detailed image taken by the Mars Global Surveyor spacecraft in 2001 showed just another Martian hill: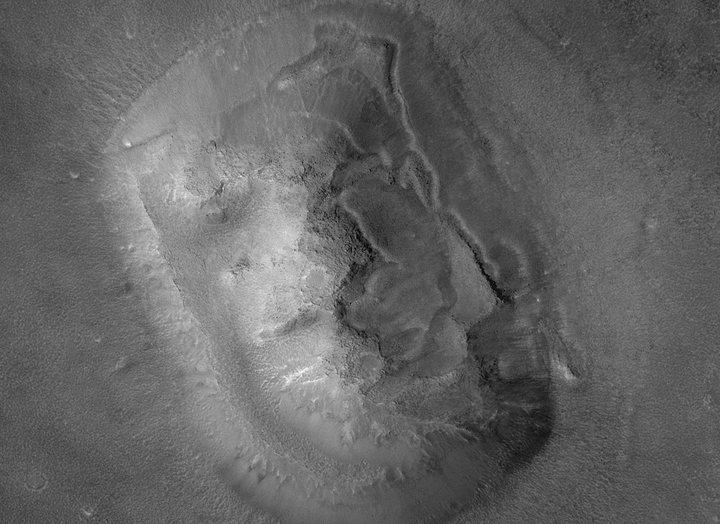 PHOTO GALLERY
Strange Mars Rocks
Calling all HuffPost superfans!
Sign up for membership to become a founding member and help shape HuffPost's next chapter