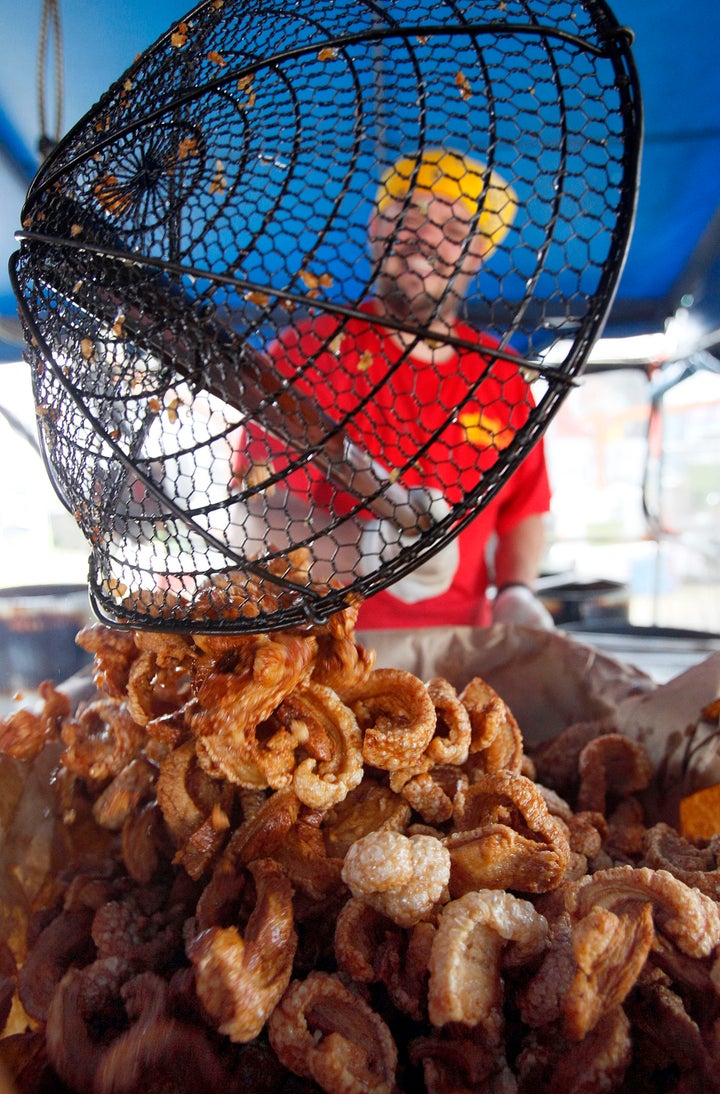 This is not a blog about golf -- although the two jazz musicians/golf players here in question will tell you their attempts to master the sport require almost as much time and energy as prepping for shows at the world's top music venues.
Yet, when it comes to saxophonist Branford Marsalis and pianist Joey Calderazzo, golf factors into the story only because they first started dueting publicly at charity tournaments, which eventually led to a much-lauded duo gig at the 2009 Newport Jazz Festival -- and now, at long last, a full-length CD: Songs of Mirth and Melancholy.
Why is this a big deal? For starters, true piano/saxophone duos are rare, especially in jazz (Google it!). And secondly, Marsalis and Calderazzo have been performing together in ensemble settings (namely the Grammy-winning Branford Marsalis Quartet) for more than a decade, yet never recorded as a duo until now.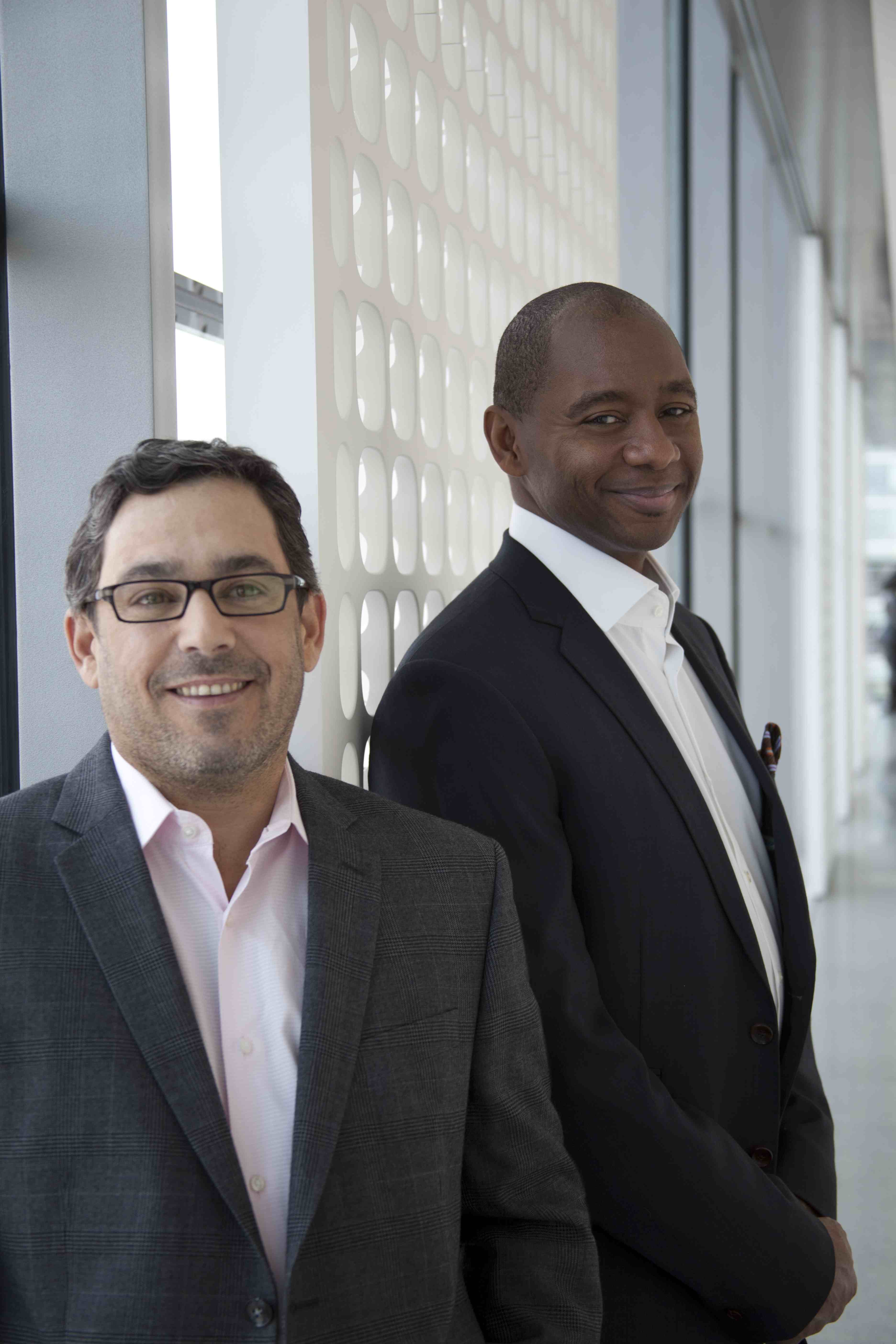 Jazz musicians Joey Calderazzo (left) and Branford Marsalis
Photo courtesy of Marsalis Music. Photo credit: Stephen Sheffield.
It might be tempting to compare Mirth to previous duo efforts featuring Branford and his piano legend father, Ellis (on 1996's Loved Ones) or his pal and fellow New Orleans native, Harry Connick, Jr. (on 2005's Occasion). But that's simply not necessary. If this is your most intimate introduction to Calderazzo's playing to date, then that's just as well: it's about time you recognized his name and sound. If you're a die-hard Marsalis fan like me, then you know from past experience -- including numerous live performances on nationwide tours -- that this pairing has been a long time coming, and the result is well worth the wait.
The 2009 Newport gig that started it all "was really good," Calderazzo says in a recent phone conversation. "We played something like 4 songs in 70 minutes," he laughs. "But that concert is totally different from the recording."
"The [CD] is a just a snapshot of moments," Marsalis tells me of the making of Songs of Mirth and Melancholy, which was captured in sessions at the Hayti Heritage Center (formerly St. Joseph's AME Church), in Durham, N.C., a National Historic Landmark built in 1891.
"Hope," a Calderazzo composition plucked from the 2006 BMQ release, Braggtown, is an example of the complete transformation a song endures over time and in various settings. While the original recording touted the simplicity of the melody, not until Newport, when Marsalis and Calderazzo unearthed it, did Calderazzo's vivid -- nearly aphrodisiacal -- flourishes begin to remind the listener what a piano really is: a horizontal harp with hammers. The spacious new "Hope" on Mirth, featuring what may be the sparsest sotto voce sparring between soprano sax and piano ever, may also be one of the most architecturally perfect duets on record, thanks to Marsalis's hallmark microphone set-up techniques and an utter lack of egos in the room.
In jazz, a genre that built its reputation upon dueling solos by some of the most notoriously talented musicians of the 20th century (Miles Davis, John Coltrane, Charlie Parker, Louis Armstrong), Marsalis's level of unselfishness is practically unheard of.
"It's just what we do," Marsalis says of his working relationship with Calderazzo. "It's just like spontaneous composing and arranging. He doesn't need me to write songs for him."
Even though he's been an official member of the BMQ since 1998 (and played briefly with Marsalis's Buckshot LeFonque project in the mid-1990s), Calderazzo's had some pretty big shoes to fill: you don't just waltz up to the eldest son of the First Family of Jazz and take your place on the bench. Nor do you try to reincarnate the previous BMQ piano man (the late, great Kenny Kirkland, who, along with Marsalis, also featured prominently on Sting's solo albums, but sadly passed away in 1997) by mimicking the nuanced piano sound that was at least partially responsible for fostering the maturity of Marsalis's legendary soprano saxophone tone (as evidenced in the unforgettable Kirkland tune, "Dienda," from 1986's Royal Garden Blues).
Fortunately, Calderazzo tried to do neither.
"Did I get better when I started playing with Branford? I absolutely got better," Calderazzo says. "Did I also bring something different to the table than Kenny? Yes."
Marsalis's extensive forays into performing and recording classical music over the past twenty years have increasingly informed his -- and by proximity, Calderazzo's -- playing and composing, and the influence is obvious on Mirth's "The Bard Lachrymose."
"As jazz musicians, we tend to ignore our weaknesses, play to our strengths, and hide under our personal style," Marsalis says. "Playing classical music forced me to come face-to-face with all my weaknesses. Now my tone is much better, as well as my attack on the instrument."
As for describing his and Calderazzo's journey to Songs of Mirth and Melancholy, Marsalis says it comes down to personality -- and a mutual desire for guts over glory. "People come on this earth with talent," he says. "But it's growth that counts. Everything is possible if you're willing to fail to get to it."
Popular in the Community