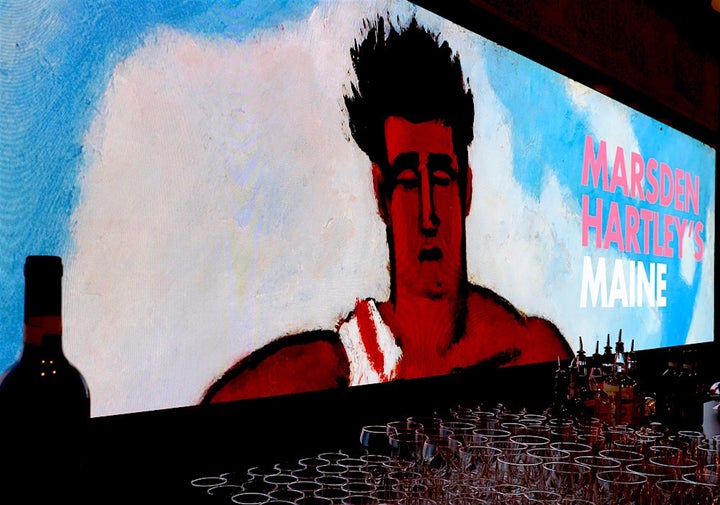 Throughout my childhood, Maine was home to the farm where Wilbur the pig and Templeton the rat dictated words to the spider Charlotte, a bucolic state where Fern lived with her family in pastoral bliss. So perhaps it was no surprise that I married a man who went to school in Maine and that one of our favorite summers was spent on a 45-foot Hinckley in Blue Hill near Brooklin where E.B. White once lived and wrote.
As beautiful as Maine remains for millions of annual visitors and second-home owners, the works of native-born artist Marsden Hartley (1877–1943) are a reminder of how difficult it can be to "go home again," in the words of Thomas Wolfe, another artist whose home state proved impossible to escape.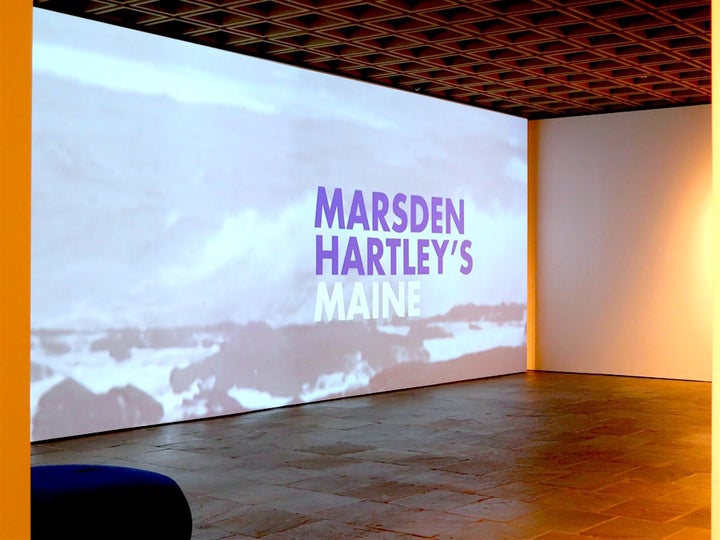 Fortunately, the influence of Maine in the imagination of Hartley can be witnessed firsthand at the brilliantly-curated exhibition Marsden Hartley's Maine at The Met Breuer. Nearly one hundred paintings and drawings depict Hartley's evolving relationship with the state to which he returned repeatedly.
According to curator Randall Griffey, Hartley's "lifelong artistic engagement with his home state of Maine" occurred during a time when regionalism was in its heyday alongside "the notion that great art came from an artist's connection to a place." Hartley's feelings about Maine, however, were complicated by his homosexuality. As Griffey explains, "Hartley was gay, which played a part in his conflicted feelings about his homeland because it was not as permissible to lead an out, gay life in rural Maine—and you see Hartley really wrestling with that relationship over the course of his career."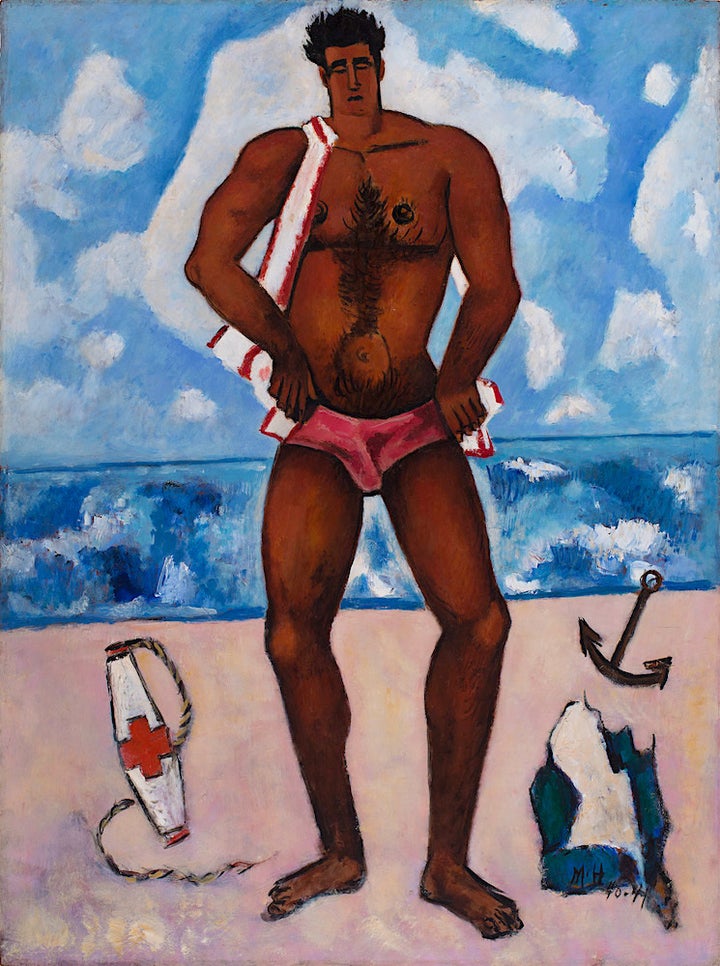 One entire room at the Breuer is hung with Hartley's paintings of what the Met's overview terms as Maine's "hardy inhabitants"—many of whom are (for some of us, anyway) more than merely hardy. Indeed, the exhibition's poster (now showing on local bus stops) comes from a painting titled Canuck Yankee Lumberjack at Old Orchard Beach, Maine, painted between 1940–41—and, in some versions, the detail from the painting stops just atop the suggestively stuffed carnation pink swimsuit.
As Hartley wrote to a friend about another one of his "hardy" models, "I went down into the bowels of the Y.M.C.A. and pulled up this 'true beaut'… Well, the model is a wonder and we are quiet friends now…" To gaze at this wondrous specimen so splendidly depicted by Hartley in Madawaska—Acadian Light-Heavy (1940) is to gaze into the artist's interior being and to recognize the longing that filled Hartley in Maine.
As Griffey contends, "Hartley had a wonderfully rich but complicated and sometimes contradictory relationship with Maine—and I think that's an experience that so many people can identify with, especially if you are from one place and you leave it—and then you try to come back."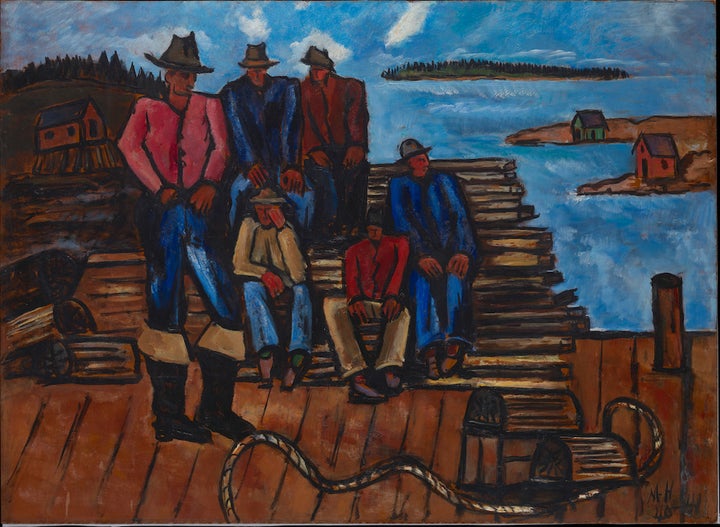 A worldly and cosmopolitan painter who lived a peripatetic life, Hartley spent a number of years in Paris and Berlin. Hartley's Painting, Number 5 (1914-15), most recently seen at the new Whitney's inaugural exhibition America Is Hard to See, eulogizes the young German military officer whom Hartley loved. In this discordant canvas, Hartley combines the brilliant colors of German Expressionism with Cubist fragments of military regalia to render the heartbreak of human loss in war. Similarly, at the Met Breuer, some viewers might imagine an Aryan sensibility in Hartley's Young Hunter Hearing Call to Arms (ca.1939) in which a beautiful blond hunter on bended knee offers antlers as a "call to arms."
As a fellow artist, Hartley revered Paul Cézanne and the Met Breuer exhibition complements Hartley's art with works from artists whose influence is most notable. Apart from Cézanne, the works from the Met collection include pieces by Japanese printmakers Utagawa Hiroshige and Katsushika Hokusai, as well as paintings by Winslow Homer and Albert Pinkham Ryder.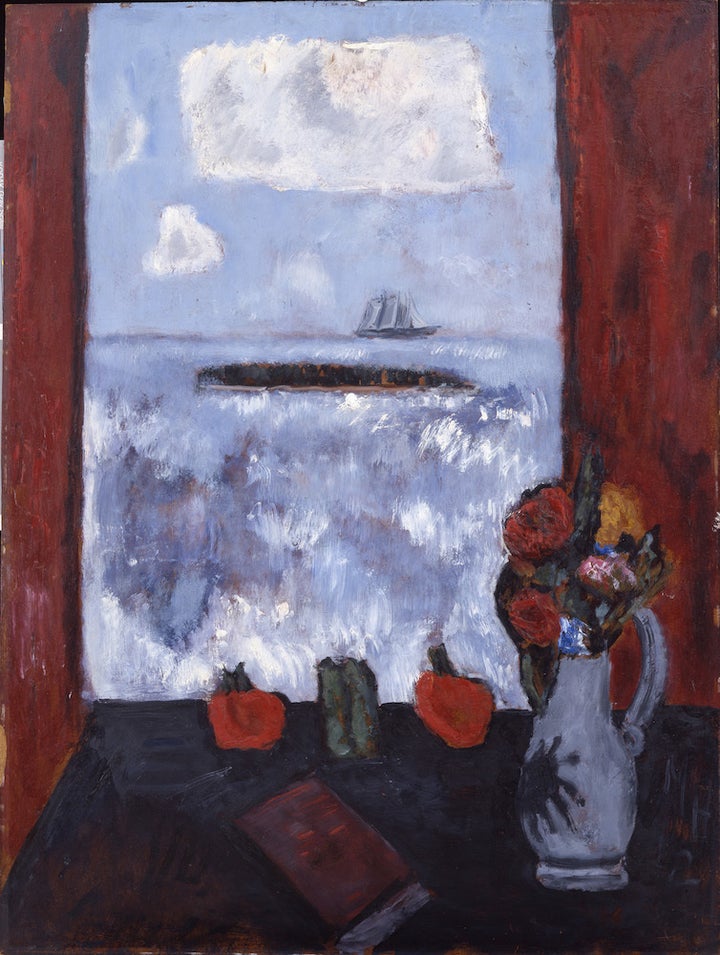 While many of the works in the exhibition are, in Griffey's words, "dark and moody" and "not conventionally pretty," there's little question about the import of Maine and its rugged, natural beauty in Hartley's art. For those of us who have long appreciated Maine's attributes, a painting like Hartley's Summer, Sea, Window, Red Curtain (1942) is a poignant reminder of the state's myriad summer charms.
According to Griffey, "One of the key threads in this show is what happens upon the return [home]—and how do you make art out of that." The answer is to be found in this beautifully-realized exhibition.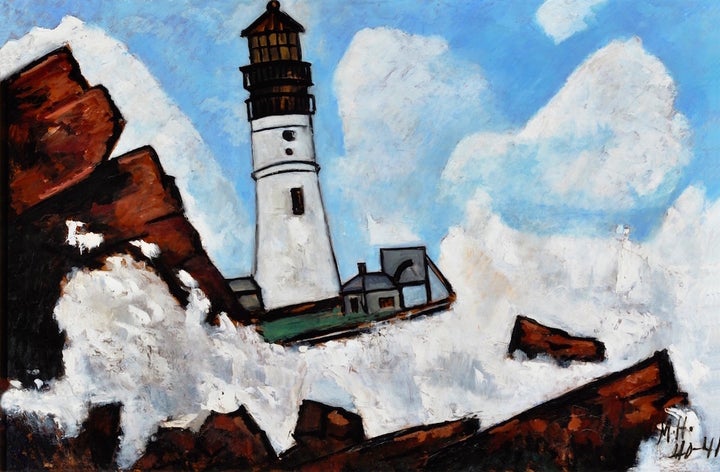 Co-organized with the Colby College Museum of Art, Marsden Hartley's Maine remains at the Met Breuer through June 18, 2017, whereafter it will be featured in Waterville, Maine at Colby College from July 8 through November 12, 2017. As an accompaniment to the exhibition, the 184-page hardcover catalogue includes nearly 200 full color illustrations alongside essays by the co-curators and with additional contributions from conservators.
Those who wish further information about Hartley would do well to visit Maine to witness firsthand the sites that inspired Hartley to become known as "The Painter of Maine."
Related
Popular in the Community