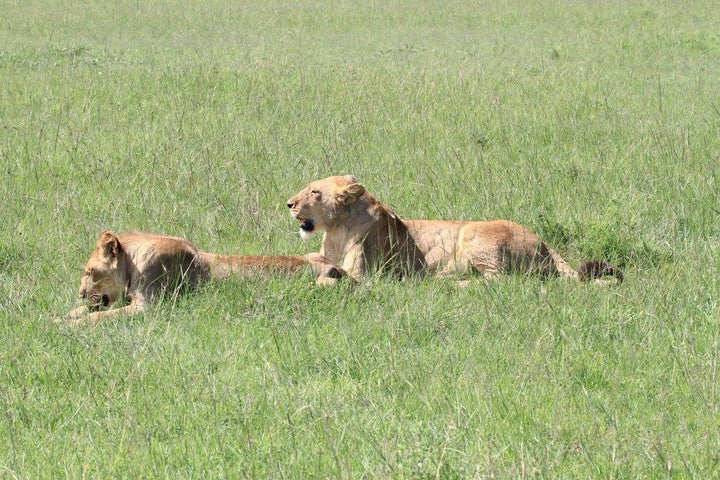 Three lions, at least two of which belonged to the internationally recognized Marsh pride, have died in southwest Kenya after consuming poisoned meat, National Geographic reports. Another eight lions are also suspected of being poisoned, according to Newsweek.
The incident occurred after herdsman took cattle through the Masai Mara game reserve in Narok County, which they were not supposed to do, according to BBC. The lions attacked the cows, killing three of them. The herdsmen dragged two carcasses away, but left behind one carcass allegedly laced with pesticides.
The lions returned to eat the carcass on Dec. 5 and were poisoned by its contaminated meat, according to the Marsh Pride of Lions Facebook page. At least 11 endangered white-backed vultures also died after consuming the poisoned carcass.
Two Masai herdsmen have been charged for the poisoning, reports BBC.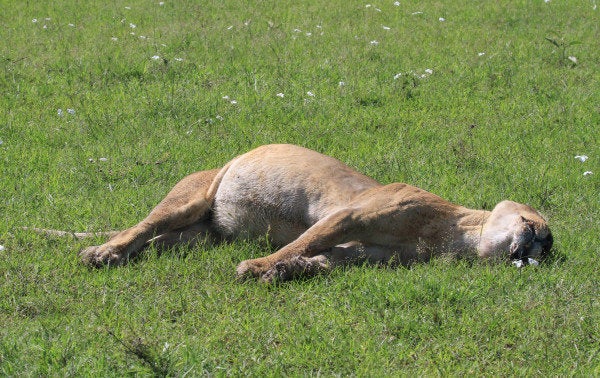 Bibi, a 17-year-old lioness featured on a BBC series titled "The Big Cat Diaries," was one of the lions that passed away. A BBC wildlife crew member who was part of the team at the scene found her "foaming at the mouth, fitting and panting."
A 16-month-old Marsh pride lion cub named Alan died on Wednesday. The cub was recovering from being poisoned when he was badly injured by a herd of buffalo. The vet then made "the very sad decision was taken to euthanize him to cease any further suffering," according to the DSWT.
A lioness from the pride name Sienna is currently missing and may have been poised as well. A lion's remains were found earlier this week, and DSWT members believe they may have belonged to Sienna. They couldn't identify the corpse because hyenas had attacked it and left it beyond recognition, BBC reports.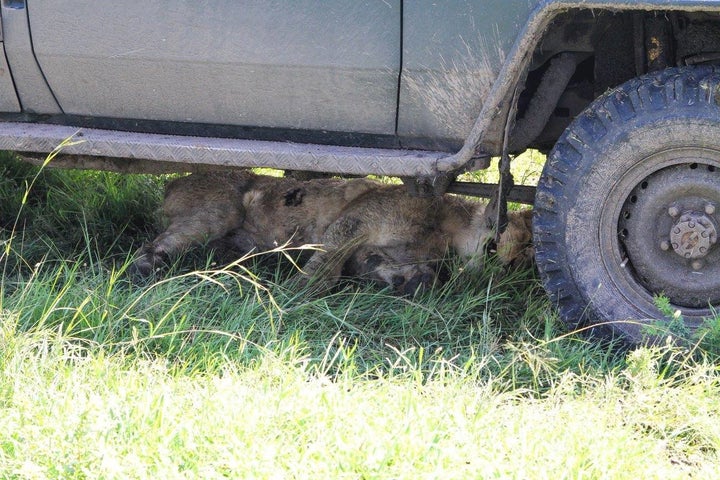 There has been an ongoing conflict between the lions and Masai herdsman, who claim that they do not have enough land for their cattle and that land division and urbanization have forced them to take their animals into the reserves at night. This type of conflict is a threat to lions' existence in Kenya, the Guardian reports.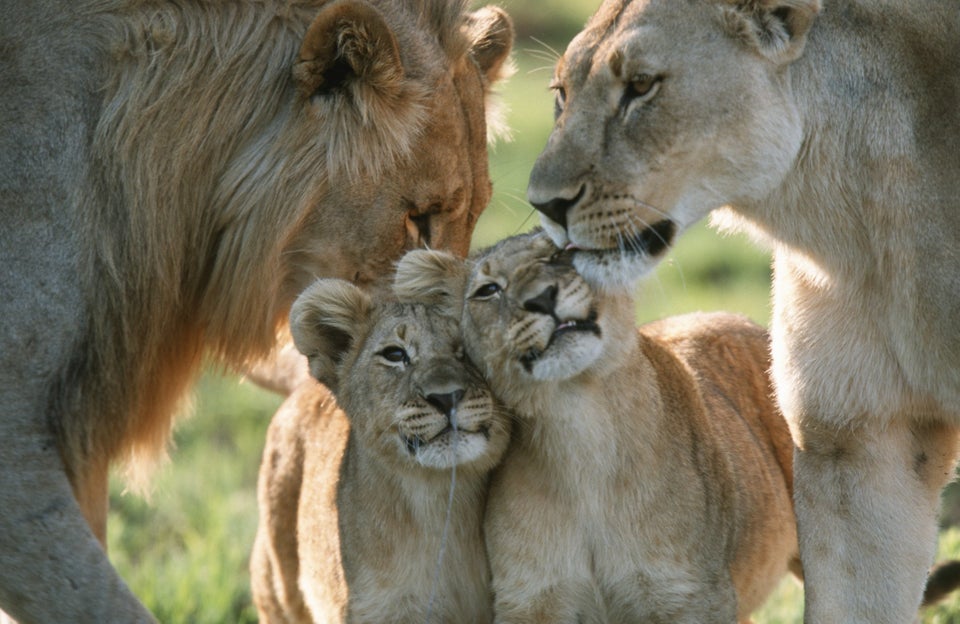 Regal Lions
Popular in the Community