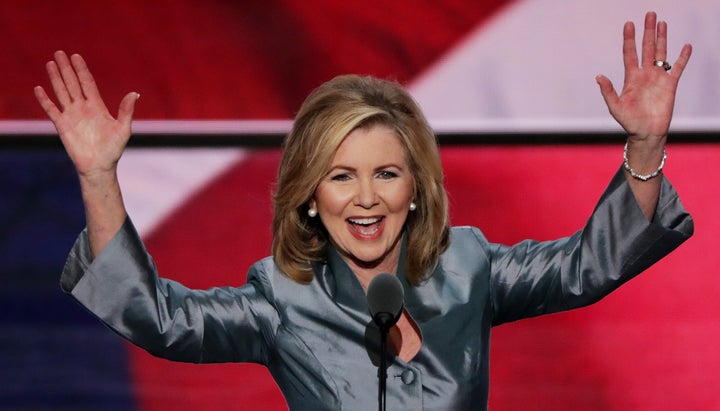 "I think this is one of those things where he would be well-served not to talk about Mrs. Clinton, her relationship with her husband," Blackburn, a top Trump surrogate, told MSNBC on Monday. "When I'm talking to constituents, what they wanna hear about is national security, jobs and economic security."
And she's right. Why would anyone bring up Clinton's marital troubles? It's cheap and low and a pretty blatantly sexist tactic. But something seems odd about Blackburn dismissing those old sex scandals. Ah, that's right. Blackburn herself brought them up unprompted in an MSNBC interview just last week.
"I find it so interesting that there continues to be this conversation about what he has said, when you look at what she has done ― Gennifer Flowers, Paula Jones, Monica Lewinsky, my goodness," Blackburn said last Wednesday. "Lewinsky started an anti-bullying foundation because of what the Clintons did to her."
Watch Blackburn's flip-flop in the video below:
2016. It will destroy your brain.
REAL LIFE. REAL NEWS. REAL VOICES.
Help us tell more of the stories that matter from voices that too often remain unheard.