Marsha Elle didn't wear a pair of shorts in public until she was 23 years old.
Now 25, she was born with proximal femoral focal deficiency, which causes a malformation of the upper thigh that makes one leg considerably shorter than the other. When she was 9 months old, she traveled with her mother from Haiti to the U.S. to receive medical care. She got her first prosthesis when she was 5.
"But at that time, they didn't even have prosthetics that were my color," she told HuffPost. "You'd just get a white one."
She remembers that her mother often disguised the prosthesis to protect Elle from stares and bullying when she was a child living in Florida. To hide it, she once wore a pair of pants underneath a white dress during a childhood musical performance. Her foot was amputated in middle school, which allowed her more mobility, but her new leg took some getting used to.
"It was the first time I was able to bend at the knee. I was more mobile, but it was a completely different feeling," she said. "I would fall a lot in the cafeteria, and my lunch would come with me. It was a hard transition."
Music was Elle's "release and a place of comfort." At 16, she spent the summer at a camp for teenage amputees, which changed the way she saw her ability and potential. She began releasing music in 2010 and noticed that the more vulnerable she was about her experiences, the more people she attracted to her story.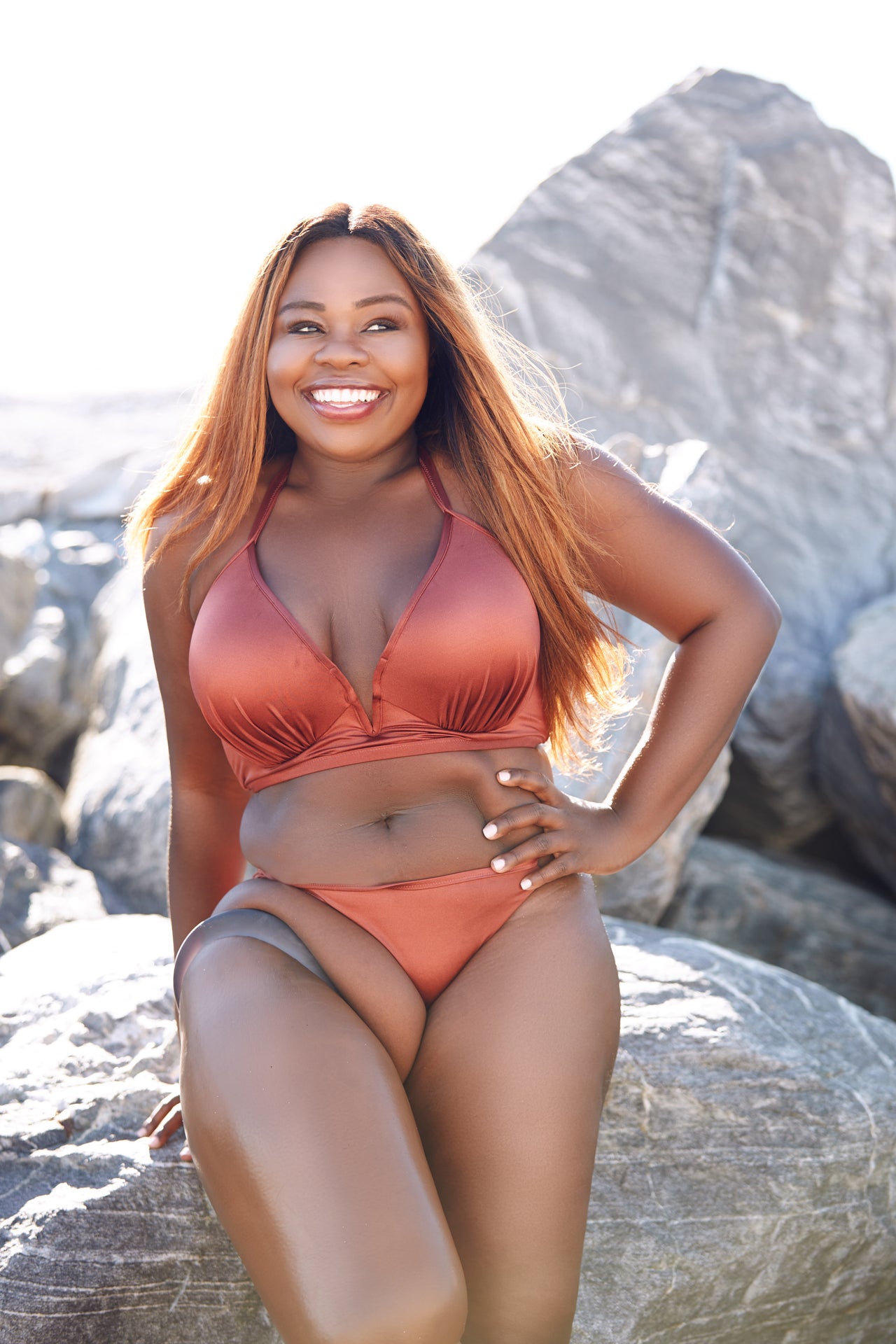 Now there's nothing keeping Elle from embracing her body and sharing her powerful and unique perspective on self-acceptance and confidence as a longtime amputee. Last year she decided to pose for photos in a swimsuit. She never expected to have the confidence to share the photographs. But when she did, her life changed completely.
"So much positive energy came back to me," she said. "That's when doors actually started opening up ― when I started being more transparent and vulnerable and honest about what's going on. People of all ages and abilities could relate."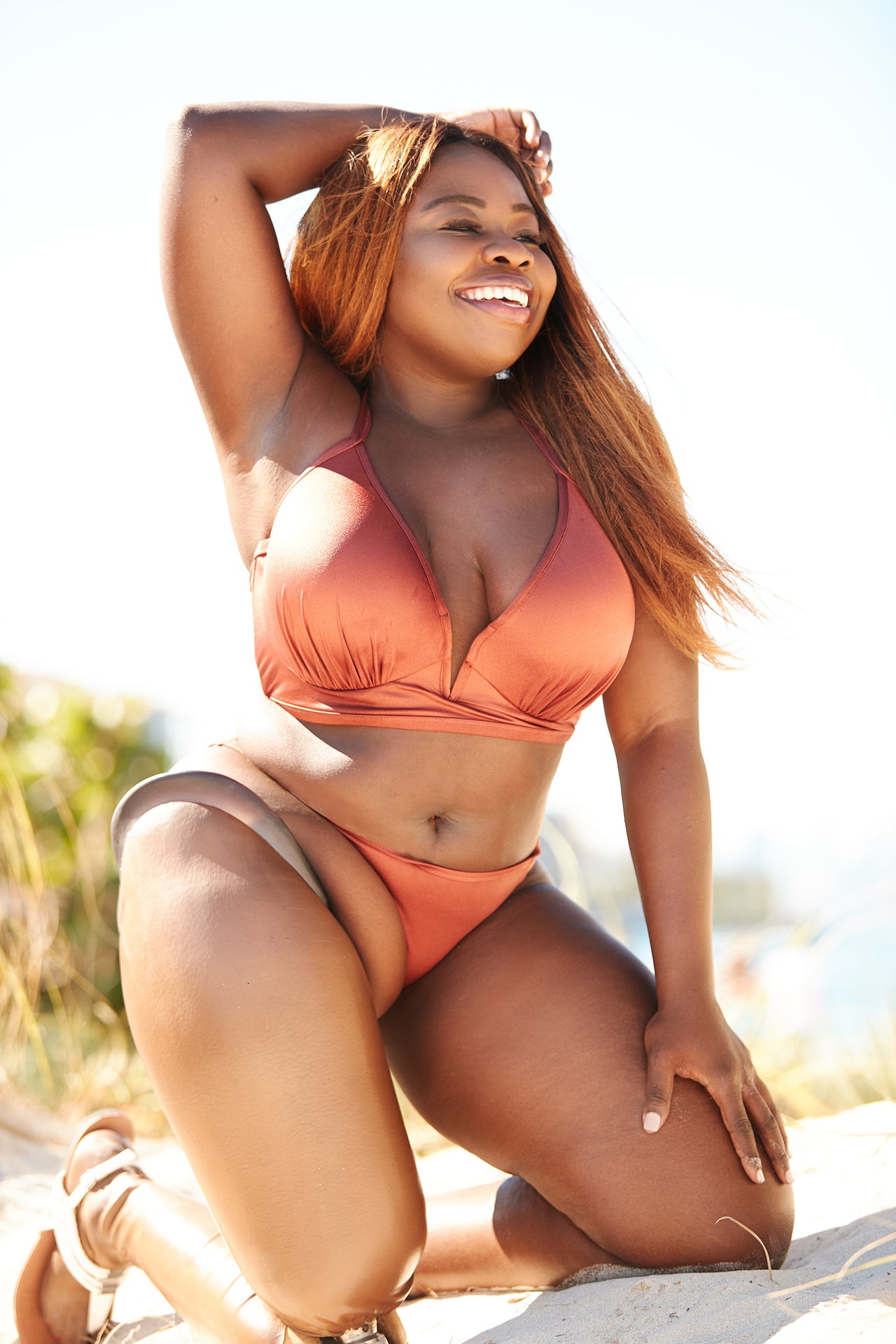 Hundreds of amputees from around the world messaged her in dozens of languages. Her music career gained momentum. Jada Pinkett Smith shared Elle's story. Her album "Brave," which features a track called "Unlimbted," is available on iTunes.
No one would challenge her for calling periods of her life "uphill battles." But the relentlessly positive Elle corrected herself when she used the phrase in an interview. Instead, she referred to difficult periods as "series of triumphs on top of triumphs over time." Here she shares her journey toward self-acceptance and offers advice to young amputees that we could all use.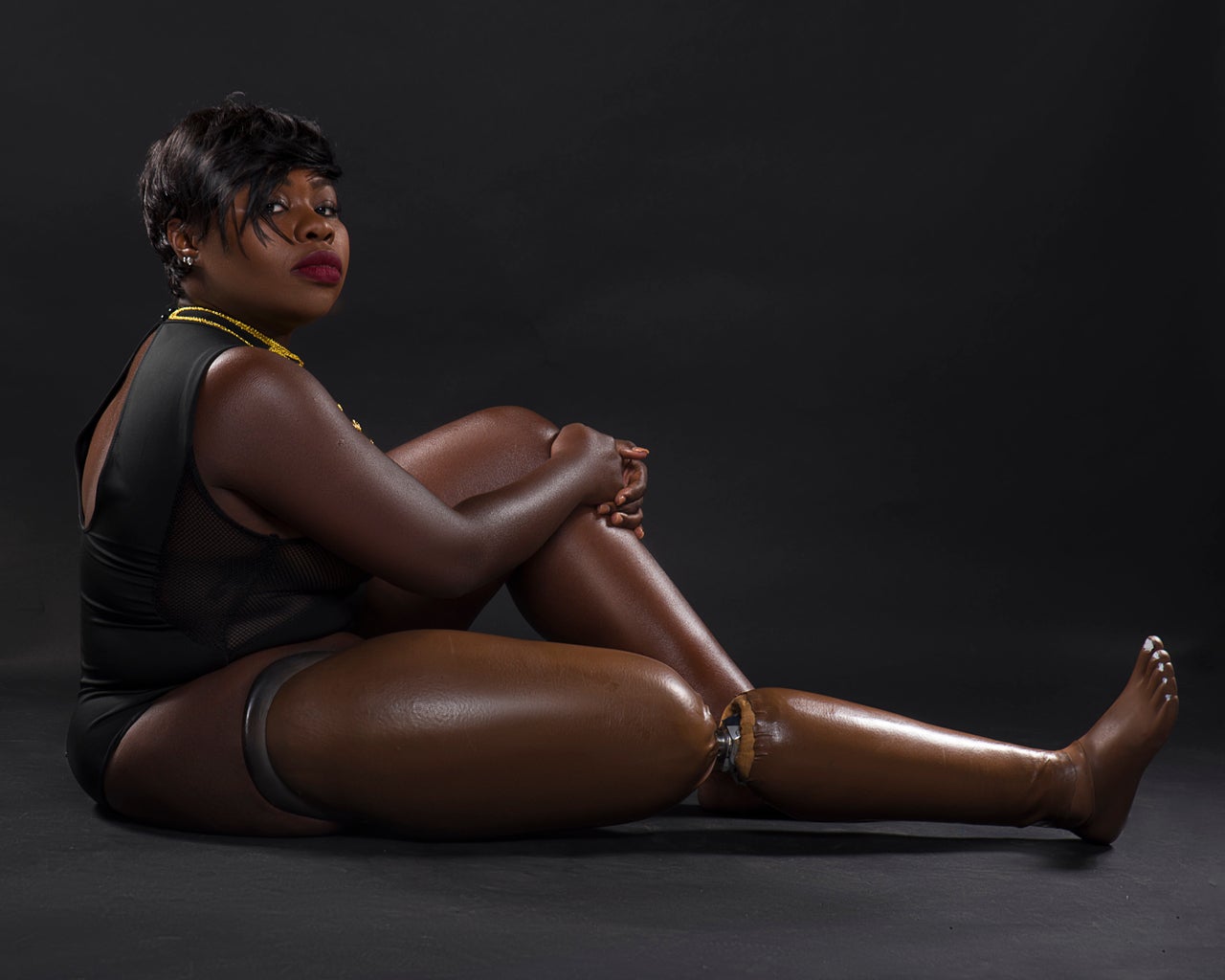 On exposing her legs for the first time for a professional photo shoot:
I was at a point where I wanted to do something I'd never done. I'd always thought, "I want to do a photo portfolio to promote body positivity," but I never really thought I could share it. Finally, I decided to go for it. I'm really insecure about my adductor roll. I never swim in a bathing suit, and I live in Florida! I just said, "Let's do it, and if I have enough confidence, I'll put them out there." And they were so good. I was getting so much positive feedback for my music, so I thought, "It's time to step out and embrace this."
On everyday challenges:
Most people gain 5 pounds, and they've just gained 5 pounds. For me, I can't fit in my leg. It would really hurt. I struggled with [my weight and dieting], like most young people do, and I had to get through that at a phase of life and learning to balance that with my amputation. Meeting other campers helped me to learn that I wasn't alone.
On the assumptions people make about her:
I'm a very optimistic person, so I think people who meet me assume being an amputee as I am is easy. I think I make it look easier than it is. People don't know that in the morning, sometimes my leg doesn't fit. I'll sit there for 45 minutes thinking, "How am I going to get in my leg? I'm going to have to get some olive oil or something." I'm very optimistic, but I think people maybe underestimate the process of positive affirmation it takes.
How summer camp for amputees changed her life forever:
It was my first time meeting other people like me ― amputees my age. From there, I started embracing my story. I started not looking at my limitations as limitations but instead looking for ways to get around them. We went whitewater rafting and water skiing, and I learned I could do anything, just in a different way. After that, I wasn't as hard on myself.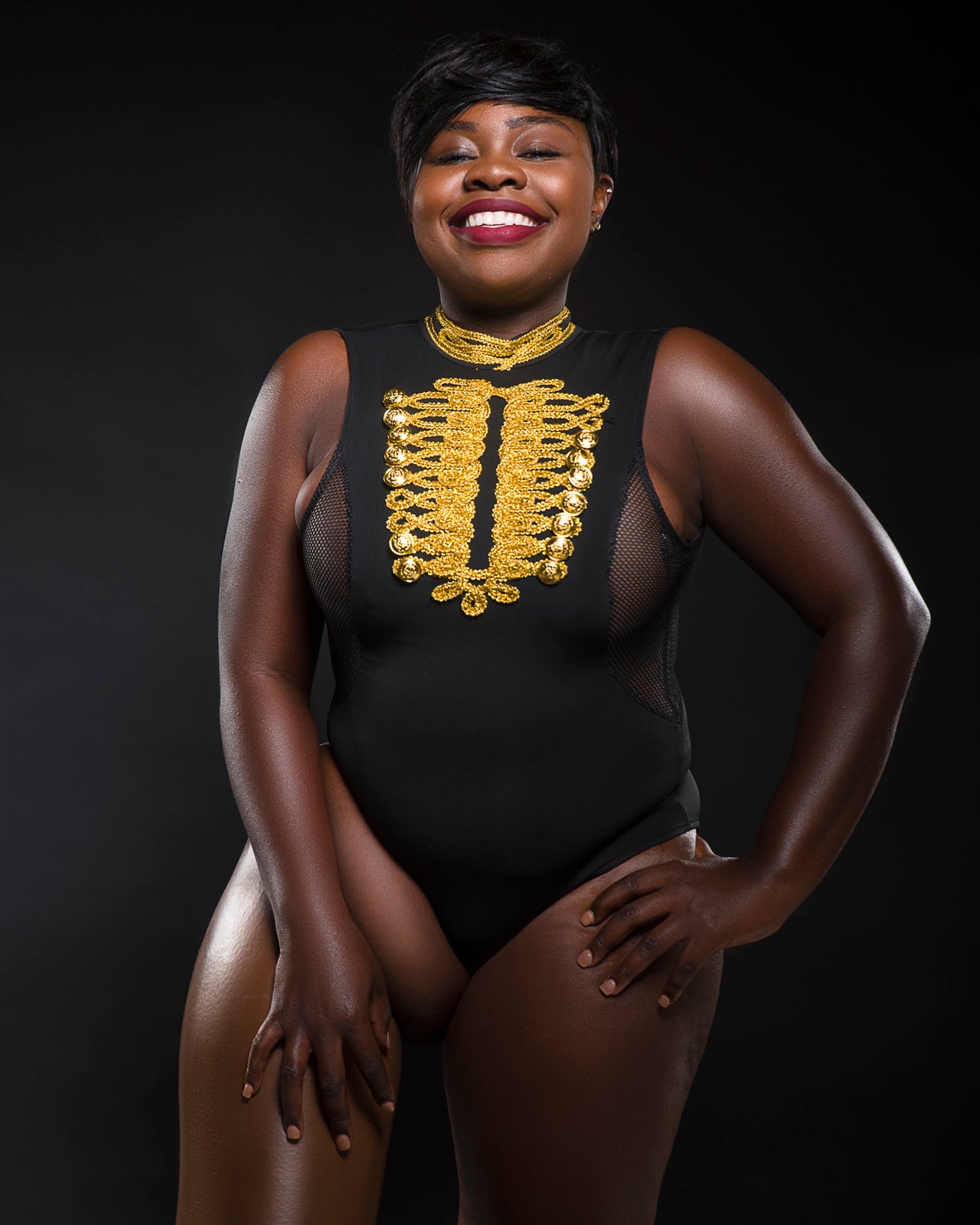 On what gives her confidence:
Seeing other people overcome their fears gives me so much confidence. So many people tell me I inspire them, but if you only knew how many people inspire me. Many amputees have gone through traumatic experiences. I was born with this, and I had to learn, which was difficult. But amputees come from so many walks of life, whether their amputation resulted from diabetes or cancer or a lawnmower accident. You hear those stories, and they inspire me. Women who are now embracing the beauty in their flaws inspire me. I'm just inspired by people following their dreams.
The advice she wishes she could give her younger self:
The way you're feeling is not going to last forever. The feeling of not being good enough really doesn't last forever, and you can change it with your mindset. It wasn't until I was 23 that I wore my first pair of shorts in public. If someone told me that when I was 13 or 14, I would tell you there's no way I would do that. I just wanted to be normal, and I just wanted to be left alone. Now I'm like, "This is me." I tell younger amputees to feel what you're feeling and release the negativity. Don't hide it. Don't push it away. Feel it and fully express it. It's OK. Everything will fall into place. We have to express ourselves and how we feel so that we can heal. You're created to be this person. Make sure you strive to be that person and to do the thing you love the most. Face your fears. We have to face our fears to let them go.
This interview has been condensed and edited for clarity and style.
Popular in the Community