About halfway between Hawaii and Australia, in the Pacific Ocean's warm blue waters, lies one of the world's best kept secrets.
Comprised of 29 atolls and five isolated islands, the Marshall Islands are slivers of white sand beaches and lush green vegetation, serenely protected by light blue lagoons and thriving coral reefs.
But many adventurous travelers in search of paradise have never even heard about the Marshall Islands, even though they're undeveloped, Robinson Crusoe-style perfection.
Thankfully, Hawaii-based photographer Jake Marote recently traveled to the Marshall Islands to document the country's rugged charm and technicolor landscape. Check out his photos below and discover why Marote, a seasoned waterman and adventurer who has witnessed more awe-inspiring natural phenomena than most people can even dream of, calls it "paradise."
The Marshall Islands are home to over 1,000 species of fish and more than 250 species of soft and hard corals. With crystal clear visibility, dramatic drop-offs and several wrecks to explore, it's considered one of the best places in the world to scuba dive.
Approximately 30 yards away from the plane wreck is a helicopter wreck ... and the occasional spotted eagle ray or two.

Marote wanted to disconnect from the world for a couple of days, so he had a boat drop him off on Eneko, a very small outer island. "There was a hut to stay in and a kayak to use," he wrote on Instagram. "I borrowed a little spear from a local to gather fish to eat. There were plenty of coconuts to eat and drink from. It was an amazing couple of days."
Marshall Islands, we think we love you.
Related
Before You Go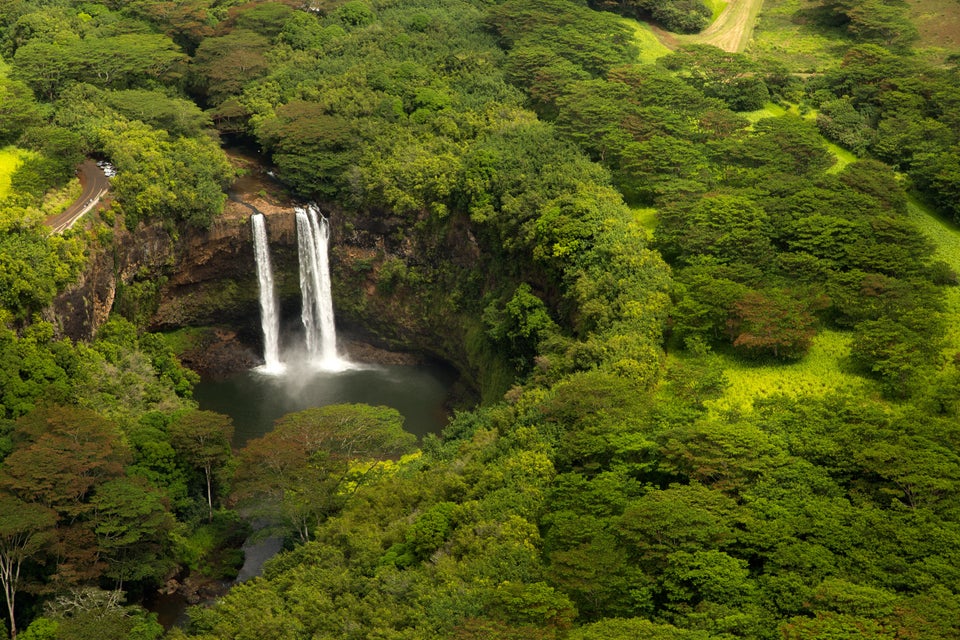 Hawaii In Photos