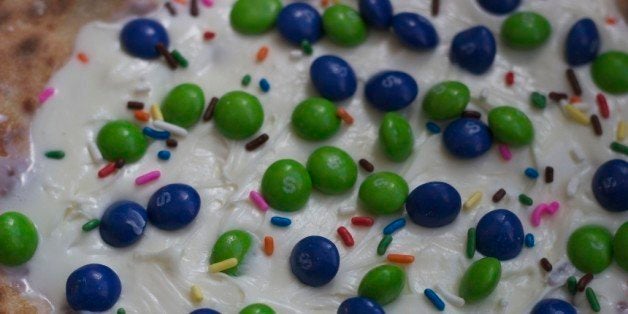 It's yet to be seen whether the Seattle Seahawks will shower Marshawn Lynch in Skittles after Super Bowl XLIX, but in the meantime, the running back can enjoy this Skittles Pizza that was just created in his honor.
Lagsdin has a history of making uncommon pizza combinations such as this. Just last month, Lagsdin created a Champagne Pizza using a $150 bottle of Krug.
If you're unfamiliar with Lynch's obsession with the candy, let us take a moment to catch you up. In a 2012 interview with the Seahawks website, Lynch's mom explained why the player loves Skittles:
When Marshawn was 12 or 13, we'd go to his games and I'd always have little candies in my purse. Before the game, I would say, 'Here Marshawn, come and get you power pellets.' I would give him a handful of Skittles and say, 'Eat 'em up, baby. They're going to make you run fast and they're going to make you play good.'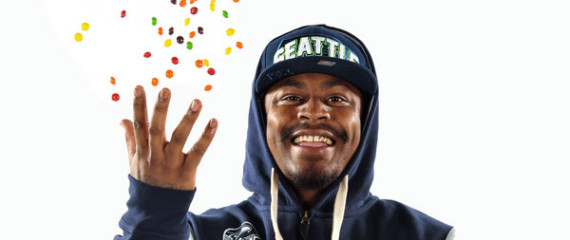 Perhaps unsurprisingly, Lagsdin told The Huffington Post that the Skittles Pizza tastes a bit like cake. After baking the crust, which was made from Jim Lahey's no-knead dough, Lagsdin said he coated the pie with Pillsbury Creamy Supreme vanilla flavored icing and stuck on the skittles. "It tasted like a kids birthday party on a plate," Lagsdin said.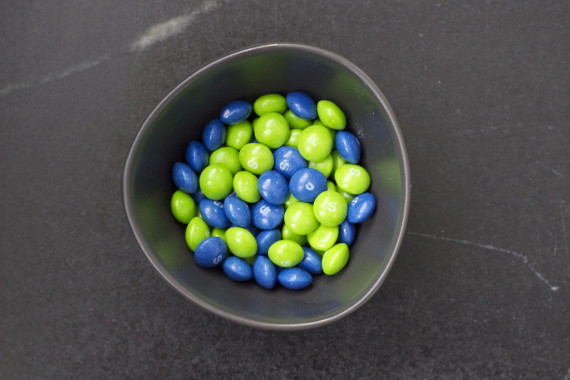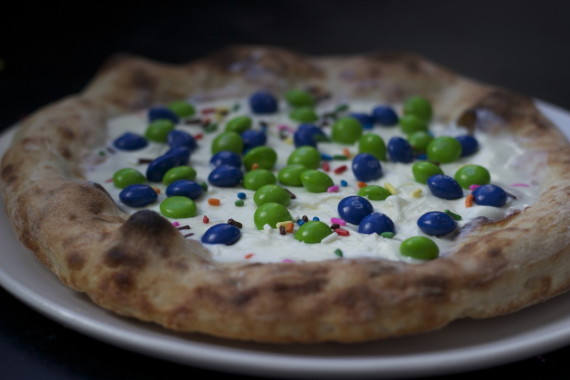 Before You Go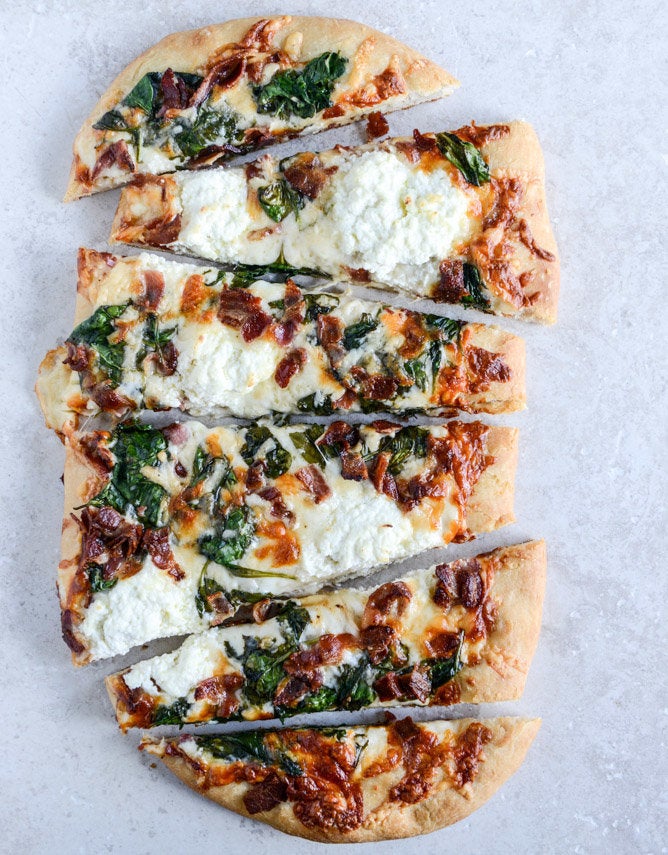 Best Pizza Recipes