As much as Marshawn Lynch hates the media, he loves his Skittles. The Seattle Seahawks running back has been known to eat them on the sideline and is an MVP (most valuable pitchman) for the fruit-flavored candies. But he outdid himself in a segment for the Evine Live shopping channel that aired Tuesday.
Thanks to the clip, we now know how deep Lynch's Skittles love goes: "We're intimate," he told host Allison Waggoner. If a party isn't serving Skittles, "I'm gone," he says. If a potential date doesn't like Skittles, "She's sour. She's not sweet enough."
And to sell viewers on bulk orders of the treats, he'll even put on Skittles jewelry.
Even for Beast Mode in pitch mode, it's kinda weird.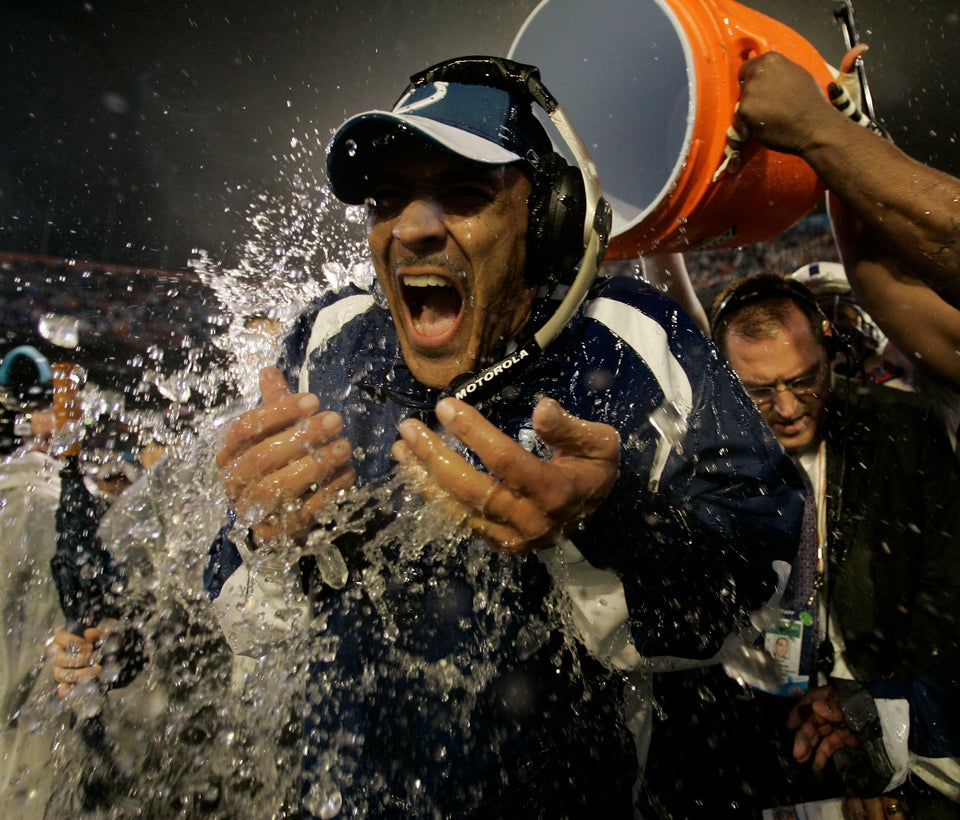 Super Bowl Coaches Get Gatorade Baths