BY ELYSSA GOLDBERG, BON APPETIT
Some people say "sweet as pie," but we say sweet as marshmallow. Soft, fluffy, and gooey all at the same time, no bonafide sweet tooth can resist the good stuff. Whether melted down for a thick sauce or built up into a billowy frosting atop a sublime pie, we can't get enough of these 10 marshmallow recipes. And, yes, there will be s'mores.
The addition of gelatin is what makes the meringue-like topping stay billowy but firm, without weeping, even at room temperature.
2. Indoor S'mores

Feel free to try whatever toppings you'd like; if it goes well with chocolate, it will go well with these.
3. Marshmallow Sauce

Skip the store-bought stuff, and make this easy recipe from Franklin Fountain in Philadelphia at home. It's so easy (and delicious), the only thing you'll be wondering is why you didn't think to do it sooner.
4. Marshmallow Creme-Hot Fudge Sundaes

Stirring in store-bought marshmallow creme, such as Marshmallow Fluff, gives this chocolate sauce its fudgy texture. Spoon it over ice cream for classic New England-style sundaes.
5. Chocolate-Malt Cake

Brownie-like cakes are layered with malt-fudge sauce, chocolate-malt crumbs, and charred marshmallows in this Dr. Seuss-like dessert from Momofuku Milk Bar's Christina Tosi. To help support the sweet structure, the dessert is assembled in a springform pan. Timing note: The assembled cake needs to chill overnight and has to stand at room temperature for a few hours before serving.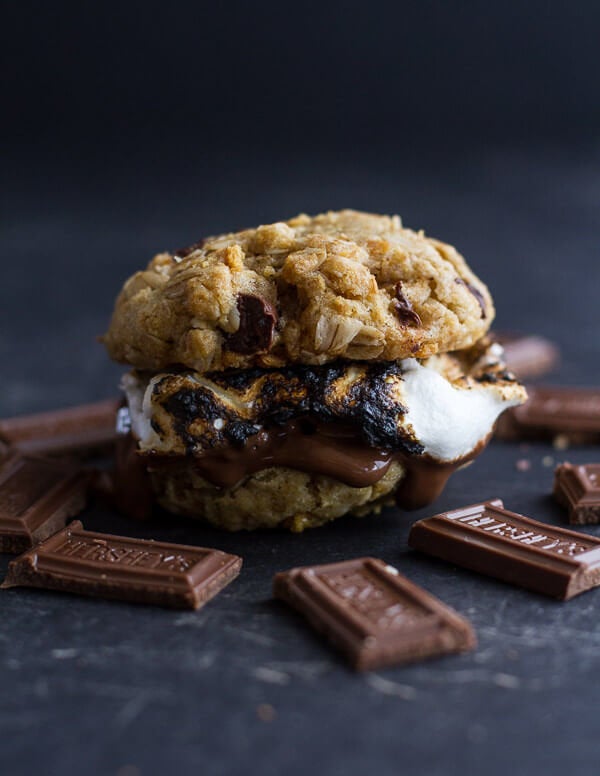 25 S'mores Recipes You Need Right Now