In August, The Huffington Post UK introduced us to baby best friends Peggy the wombat and Anzac the kangaroo. "Hairless, quivering and outrageously cute," the delightful duo were reportedly taken in by the Wild About Wildlife Rescue Center in Victoria, Australia, after their mothers were suddenly killed.
Now, ZooBorns writes, another adorable creature has been added to the mix.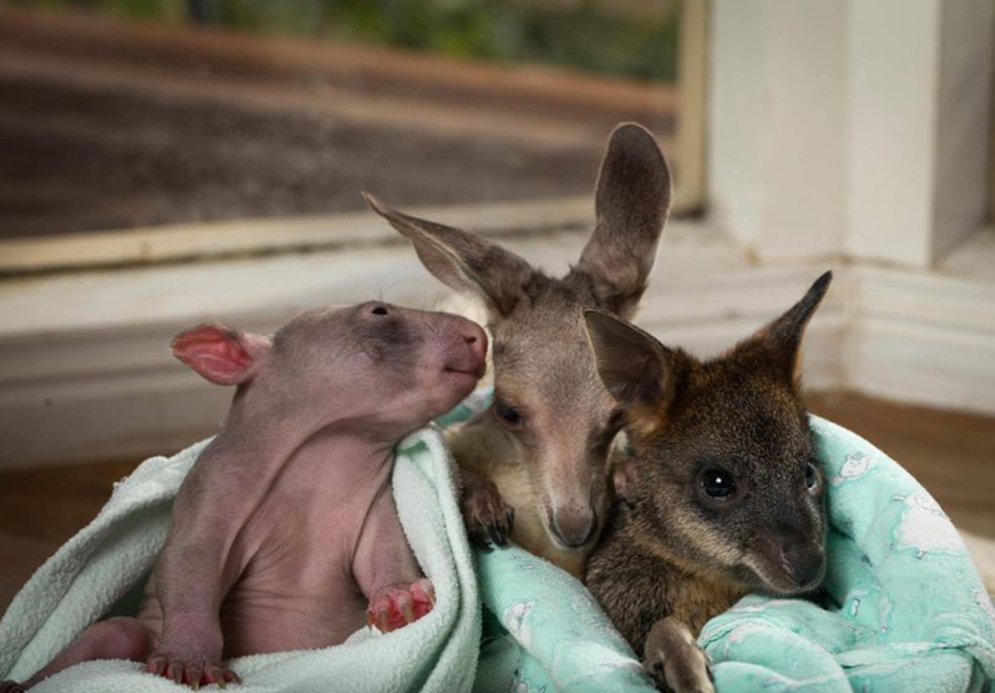 (Photo Credit: Wild About Wildlife Rescue Center)
The trio gets along splendidly, and Cupcake the Wallaby is particularly active these days. "When you are looking for her, you don't bother looking on the floor, you look up to see what piece of furniture she is about to launch herself from," reports Wild About Wildlife founder Alistair Brown.
The rescue organization estimates that Peggy the wombat and Anzac the kangaroo were 3 to 4 months old when they were taken in. Cupcake the wallaby, on the other hand, is estimated to be about 5 months old. The trio is expected to be released in the wild once the animals are old enough.
Marsupials native to Australia are under threat due to a variety of factors, including destruction of habitat and hunting.
According to Wild About Wildlife's website, there are only a handful of animal shelters in the Australian state of Victoria which have the facilities to take injured adult marsupials into care.
Look at photos of the trio here: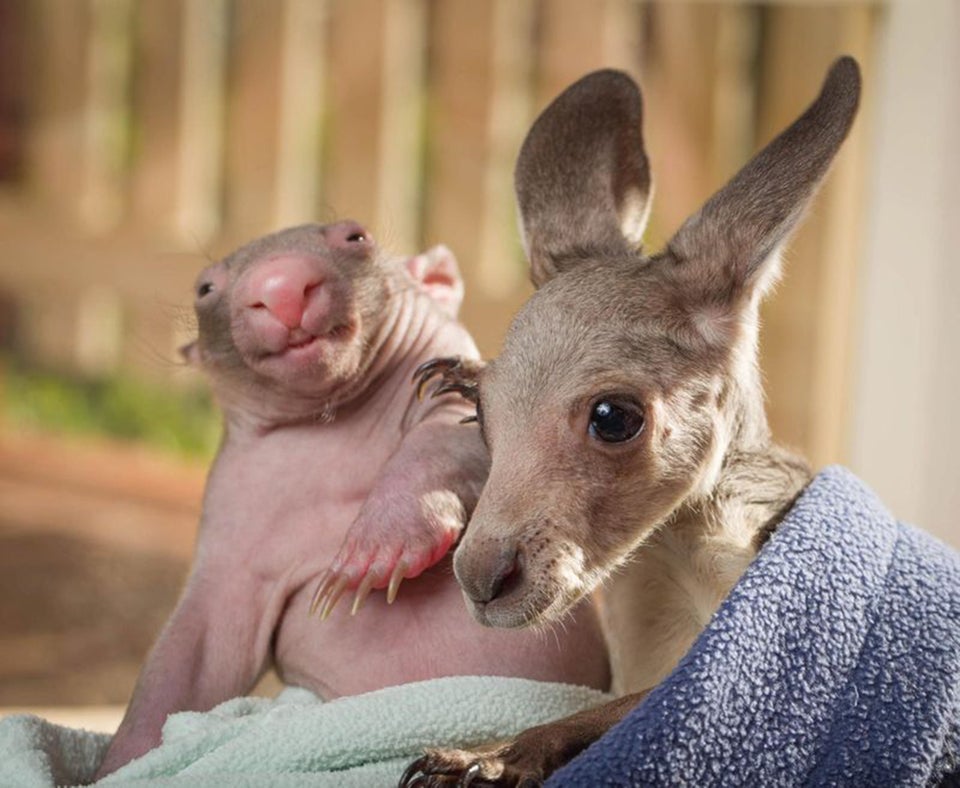 Baby Marsupial Trio
Related
Before You Go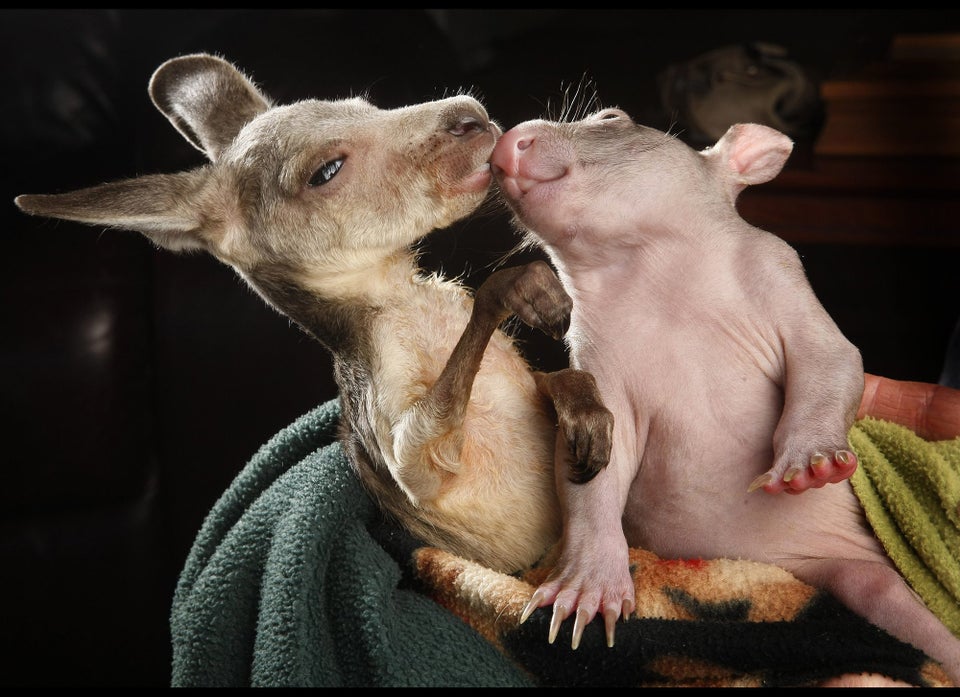 Anzac And Peggy
Popular in the Community