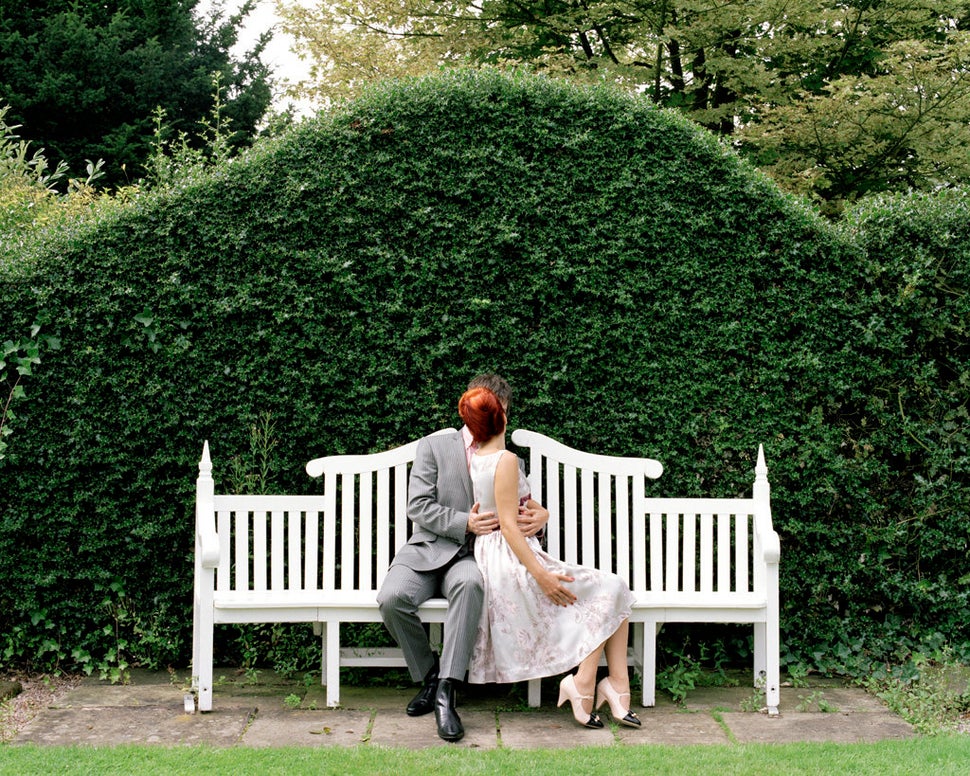 The magic of a great first kiss might be incomparable. Time, prone to stubbornly trudging forward, manages to slow down. All the newness, fluttery feelings and fulfilled expectations crash together in a perfectly romantic moment.
At least that's how we talk about first kisses. In movies and other love stories it's a super-idealized act, and we often expect our real lives to live up to all the pomp.
Photographer Marta Soul brings the whimsy and romance we attach to budding love in her series "Idilios," for which she photographed herself experiencing a first kiss with several men in beautiful settings.
In her images, a redheaded woman -- Soul's alter-ego -- embraces faceless men near a fire, on a park bench, in a posh apartment, and inside a museum. Each pose is carefully staged, like a still from a gorgeously-shot movie.
Soul got the idea for the project after ending a 15-year relationship and realizing that what she really pined for was newness, and the excitement that comes with the carefree early stages of a partnership.
"Immediate satisfaction is found in the kiss," Soul writes on her site. "It is the beginning and end of the entire narrative scene and it is the iconographic element of the image too."
She attributes this want to an ingrained "consumerist lifestyle," writing in an email to The Huffington Post, "I really was after falling in love many more times. I wanted to stop the time in that precise moment, the first kiss. [...] It also had to be perfect, to satisfy all the stereotypes, in the sense of being able to stay there with the ideal man and to live that moment in an ideal context, preferably in elegant and ostentatious spaces."
Soul named her series "Idilios" after an uncommon Spanish word used to describe the moment two people fall in love. It's a markedly different word than "romance," which encompasses the crests and troughs of a dramatic, longterm affair.
Of the lovely word, Soul says, "I haven't found an equivalent term in English."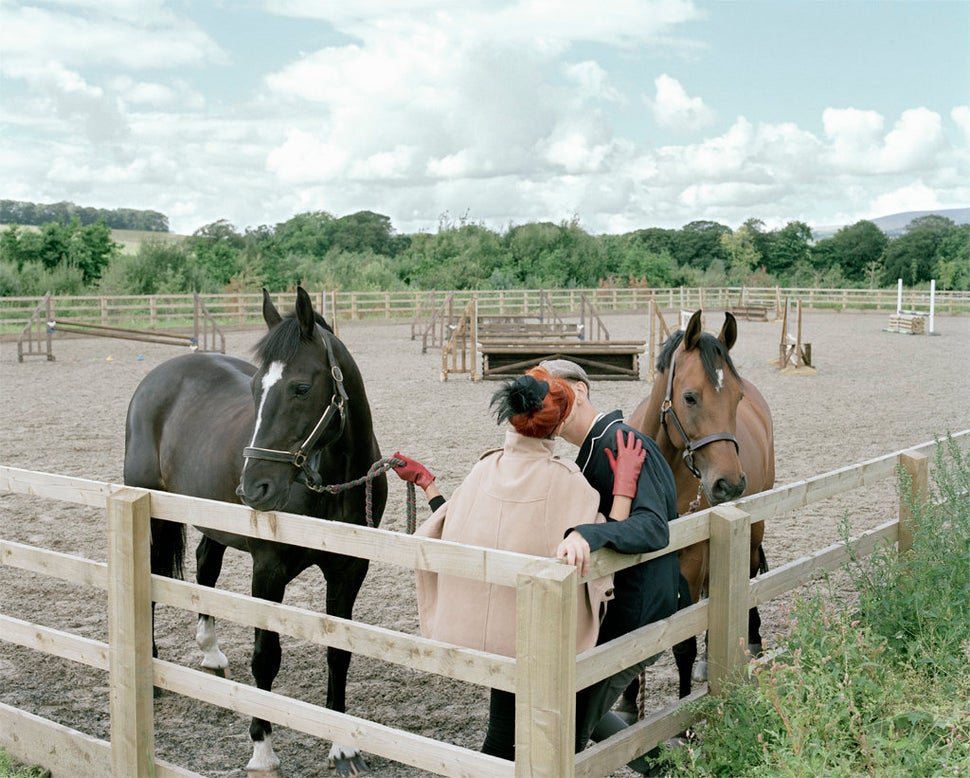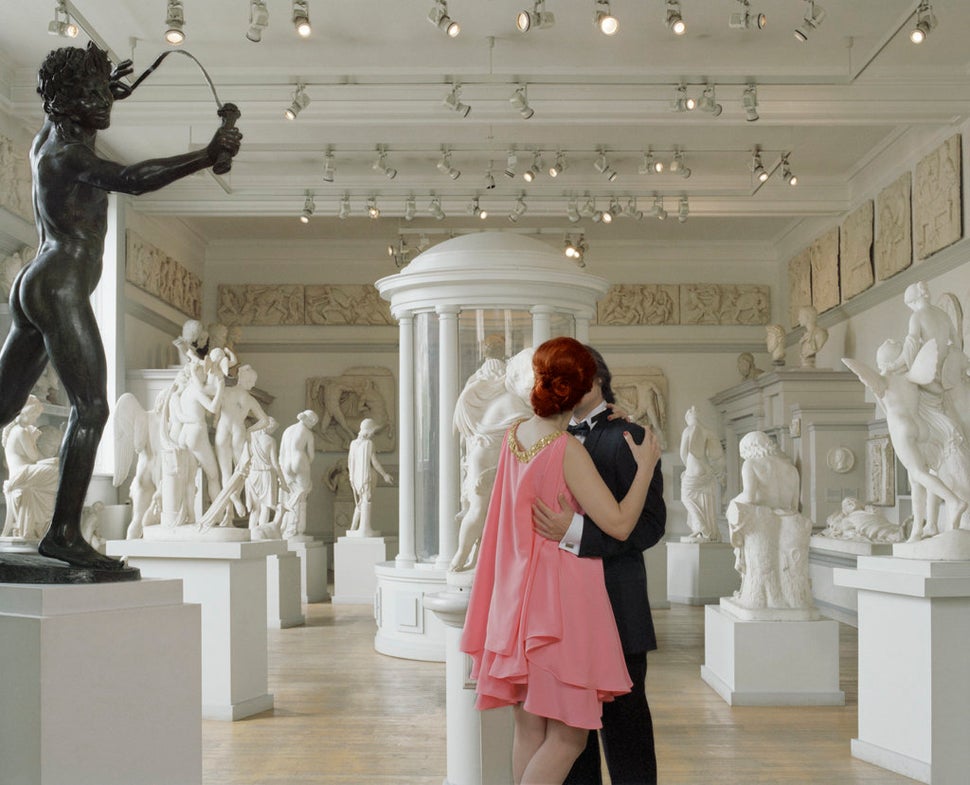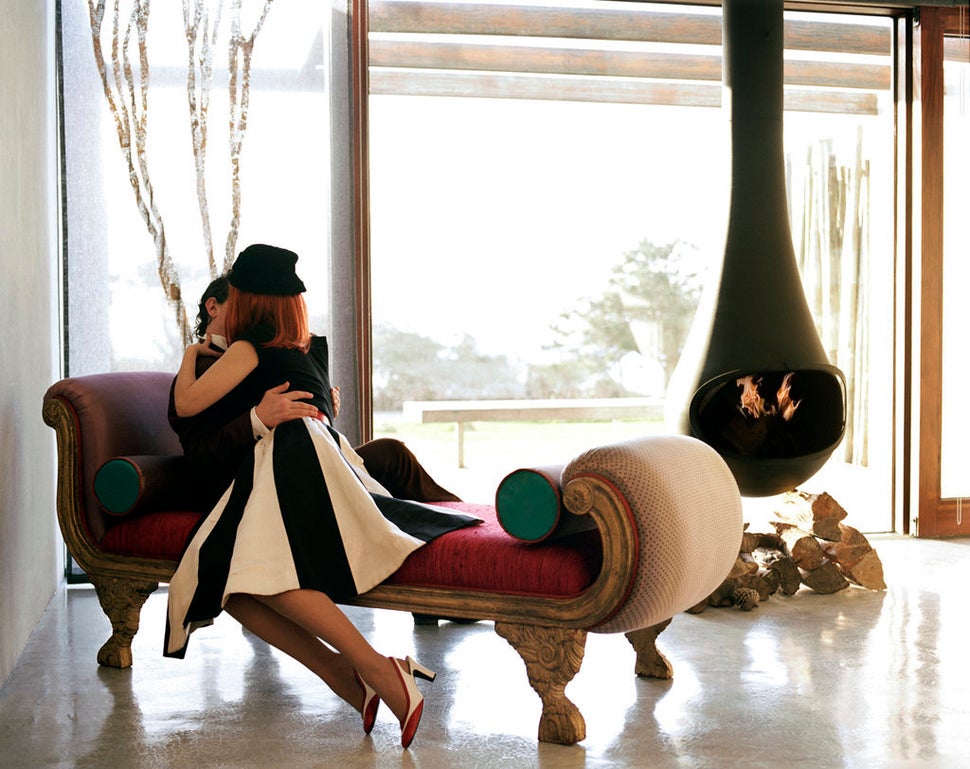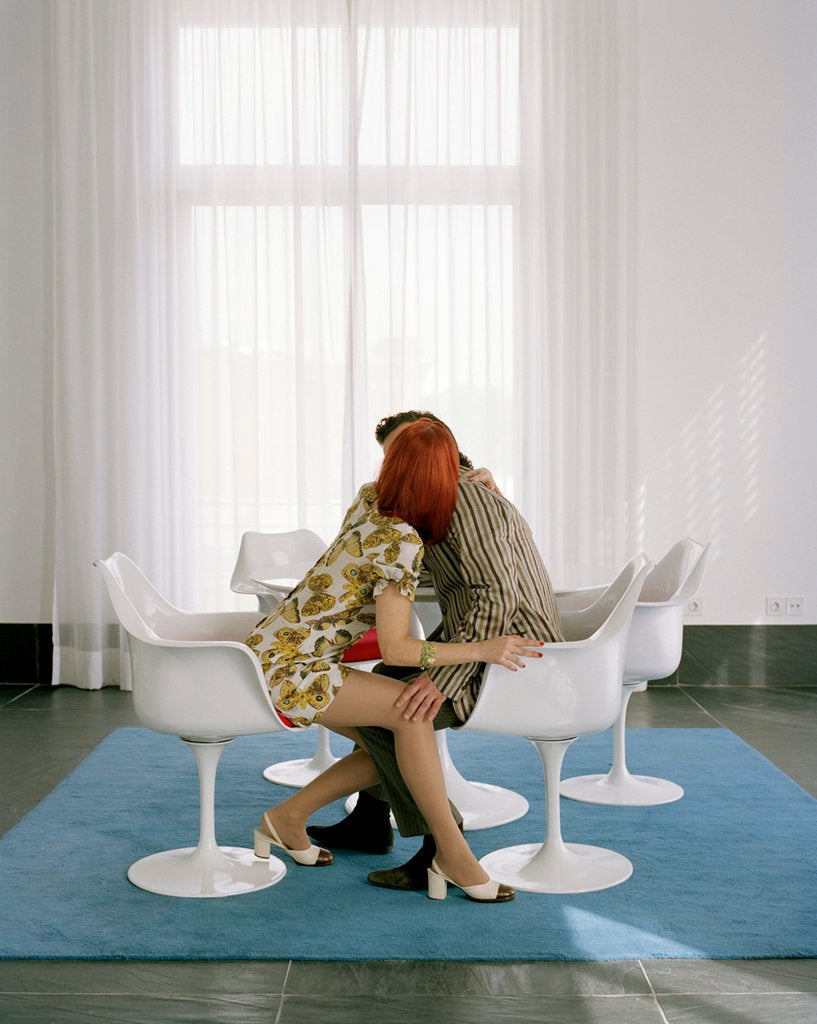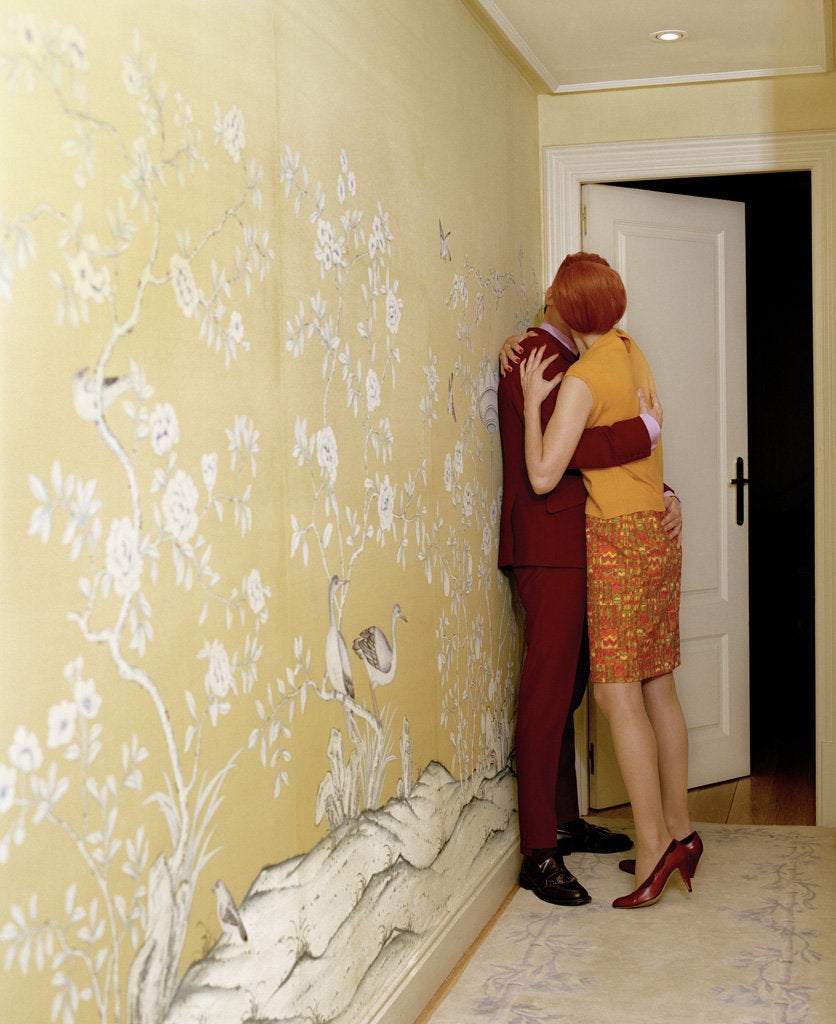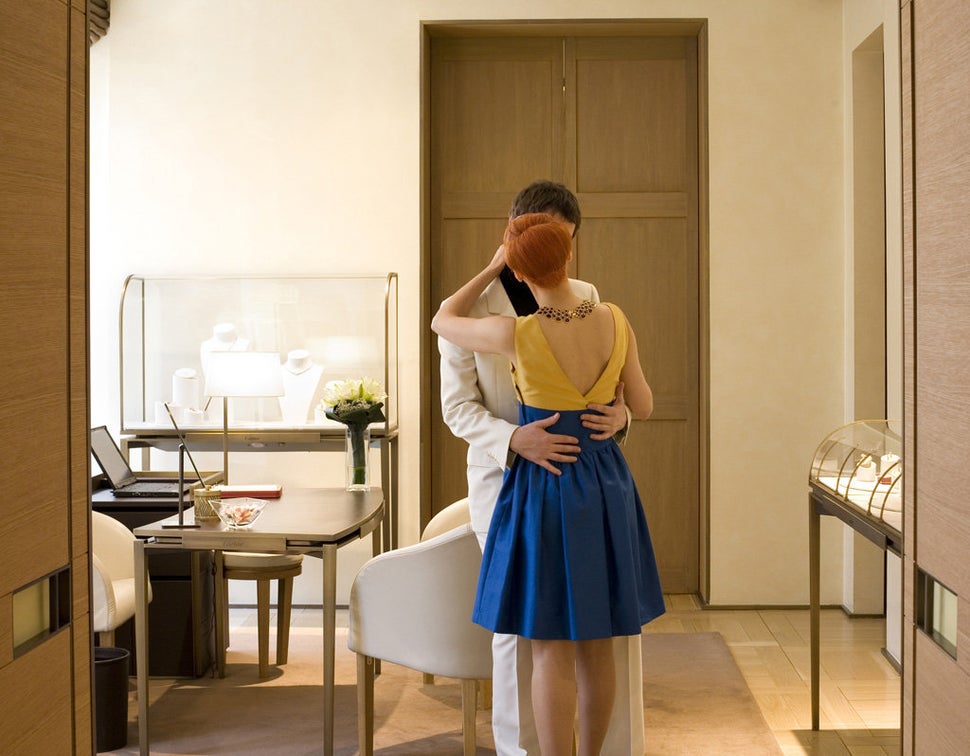 PHOTO GALLERY
Outsider Art Fair 2016
Calling all HuffPost superfans!
Sign up for membership to become a founding member and help shape HuffPost's next chapter