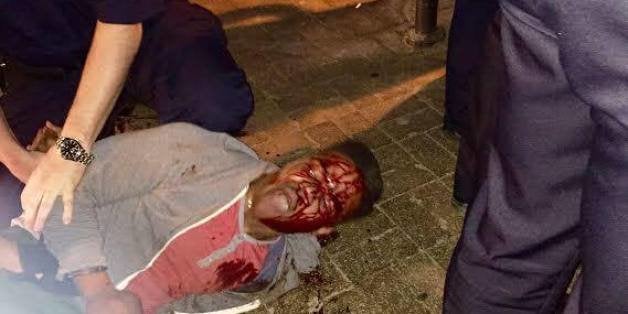 The bloody arrest of University of Virginia student Martese Johnson all started when an employee for a local bar approached him on a sidewalk, Johnson's attorney, Daniel Watkins, said in a press conference Thursday.
Watkins said his client was never in possession of a fake ID and was simply standing on the sidewalk when the bar employee walked up to him. The student's subsequent arrest, which UVA officials have described as "brutal" and "highly unusual," prompted Virginia Gov. Terry McAuliffe to order a state investigation Wednesday into the behavior of the Virginia Alcoholic Beverage Control agents who took Johnson into custody.
Johnson was standing near the Trinity Irish Pub around 12:30 a.m. Wednesday, Watkins said, when "an employee of the establishment approached him and asked for his license."
The employee quizzed Johnson about his zip code, and Johnson provided his mother's current zip code, Watkins said. The number is different from the one listed on his current Illinois license. Watkins said that at that point, Virginia ABC agents questioned Johnson about being in possession of false identification.
Johnson is originally from Chicago, where his mother still lives. He was never in possession of a fake ID, Watkins said.
The Virginia ABC agents then forced Johnson to the ground, where they handcuffed him while "his face and skull [were] bleeding and needing surgery, all of this over two alleged offenses," Watkins said.
Virginia ABC declined to comment further about the incident to The Huffington Post on Thursday. Trinity Irish Pub told HuffPost it had no comment. Watkins declined to take questions Thursday.
"I'm shocked that my face was slammed into the brick pavement just across the street from where I go to school," Johnson said in a statement, read by Watkins. As Johnson was on the ground, he added, "One thought raced through my mind: How could this happen? I still believe in our community. I know this community will support me during this time."
UVA students marched on campus Wednesday night and Thursday in protest of what they believe was excessive force used by Virginia ABC agents. Johnson has asked for activists to remain civil in their protests.
Related
Before You Go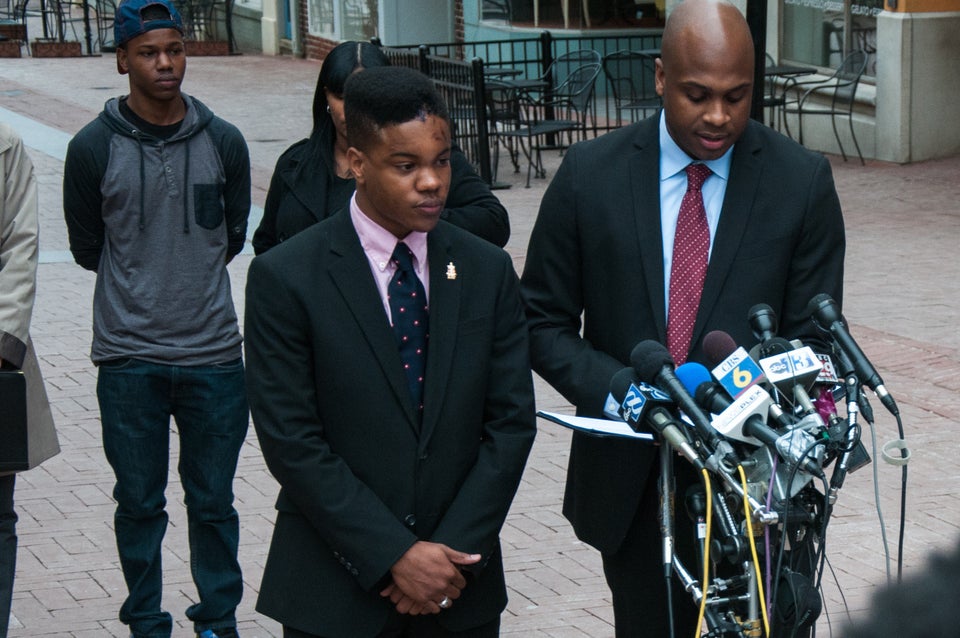 Martese Johnson
Popular in the Community