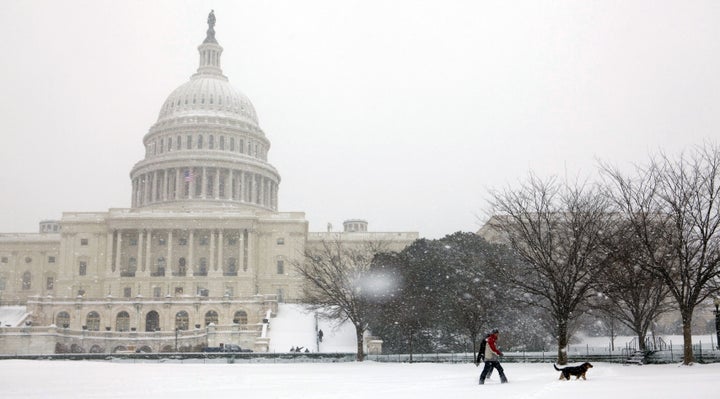 The U.S. Senate voted overwhelmingly on Thursday to confirm Martha N. Johnson as head of the General Services Administration, nearly 10 months after she was first nominated to head the federal agency.
Upon assuming office, Johnson "will become the first permanent Administrator of the General Services Administration in nearly two years."
Earlier in 2009, Johnson was unanimously approved by members of the Senate Homeland Security Committee. But a single senator, Republican Kit Bond from Missouri, has used his symbolic 'privilege' to hold up consideration of Johnson's nomination since last summer. The delay was meant to pressure GSA administrators to approve a $175 million federal building project in Kansas City.
The LA Times noted, "the nomination became another example for the Obama administration of how the political process in Washington has been poisoned by politics that often have nothing to do with the merits. Just this week, Obama brought up the nomination in his session with Senate Democrats when he called for both sides of the aisle to work toward pragmatic solutions to problems."
"I don't have a GSA administrator, even though I nominated somebody who was well-qualified several months ago, and nobody can tell me that there's anything particularly wrong with her," Obama complained. Republicans are "blocking her because of some unrelated matter ... that has to end. It has to end. And the American people want it to end."
What happened in between was a perfect example of why Americans are so frustrated with Washington.

Martha Johnson is an ideal candidate for Administrator, which is highlighted by the unanimous vote she received in committee. And the only thing that's changed between now and then is that some in Congress found it to be politically expedient to delay her vote. This isn't just about one person filling one job - it hampers our ability reform the way government works and save taxpayer dollars by making it more efficient and effective.

What's worse, Martha Johnson is hardly the first nominee to fall victim to this trend of opposition for opposition's sake. Nine of the President's nominees found themselves stuck in this same situation only to be confirmed by 70 or more votes or a voice vote. Several nominees, including two members of the Council of Economic Advisers, had cloture withdrawn and were passed by a voice vote.
Popular in the Community