 Martha Kanter, an Obama administration education undersecretary, is preparing to step down, according to an email obtained by The Huffington Post.
Kanter has served in the Education Department since 2009, when she was confirmed as undersecretary. She has overseen higher education policies, such as student aid and adult education. According to her official bio, she is the face of Obama's plan to ensure that the U.S. have "the best educated, most competitive workforce in the world by 2020."
In a departure memo sent to administration staff Tuesday evening, confirmed by Education Department spokesman Cameron French, Kanter said she will transition out of her job "to return to academia." She did not give details. She said she will leave in the fall, but only after the agency finds a replacement.
Her departure thins out the ranks of the Education Department's first-term upper echelons. Until recently, the department lacked heads for its preschool and civil rights offices, and a general counsel. Those positions were filled recently. Press secretary Daren Briscoe's last day was Friday, and the department hasn't found a permanent replacement for Alexa Posny, who oversaw special education initiatives. (For the special education slot, officials say, the acting employee has been chosen to fill the slot permanently, pending confirmation). The department has "acting" leaders in charge of "innovation and improvement," "planning, evaluation and policy development" and communications.
In higher education, the transition may be tricky. President Barack Obama last month promised to "shake up the system" of higher education. He didn't go into detail, and administration officials have declined to do so. Obama said this would involve controlling college costs and improving the value of a post-secondary degree.
Kanter oversaw the implementation of tremendous changes to the federal Pell grant program and new rules on student loans. Before arriving at the Education Department, she served as chancellor of the Foothill-De Anza Community College District in California. Before that, she worked as a high school teacher, then in various administrative roles in California's community colleges chancellor's office.
"Serving as your Under Secretary has deepened my understanding and appreciation of what 'service to improve the public good of our nation' really means," Kanter wrote. "The promise and power of delivering good government to our students and families is a tireless, phenomenal effort, often with few external rewards if done honestly, fairly and well."
Read the full memo below.
Dear Colleagues,


For more than four years, it has been my honor and privilege to serve our country under President Obama. Together we have accomplished important milestones in improving education for Americans at all levels, especially for those most in need. I know from experience that great teaching, learning and research have the power to transform our nation and the world. To build on the work and considerable outcomes we have achieved, I have decided to return to academia and will leave federal government service this fall.


Delivering a world-class education for all is what I have dedicated my life to get done every day. Serving as your Under Secretary has deepened my understanding and appreciation of what "service to improve the public good of our nation" really means. The promise and power of delivering good government to our students and families is a tireless, phenomenal effort, often with few external rewards if done honestly, fairly and well. What unfolds each and every day never ceases to amaze me, even now. I could never have imagined a more exciting and challenging opportunity. For that I thank President Obama, Secretary Duncan and each of you.


Over the next few months, my priority is to ensure a seamless transition for the Department until a new Under Secretary comes on board. I remain committed to achieving the goals for our nation's postsecondary students, institutions and communities: access, affordability, quality and completion. I will continue to pursue these ends during this transition period and beyond.


I have assured Secretary Duncan that the postsecondary team will continue to advance our ambitious statutory, regulatory and administrative agenda. We can't afford to miss a beat as you all know. For me, it is simply that single, unwavering commitment to help our students and institutions aspire to excellence that inspires me each and every day.


As always, I welcome your ideas and feedback about our work going forward. Thank you for all that you continue to do and for the opportunity to serve as your Under Secretary of Education.


Full speed ahead!
Martha Kanter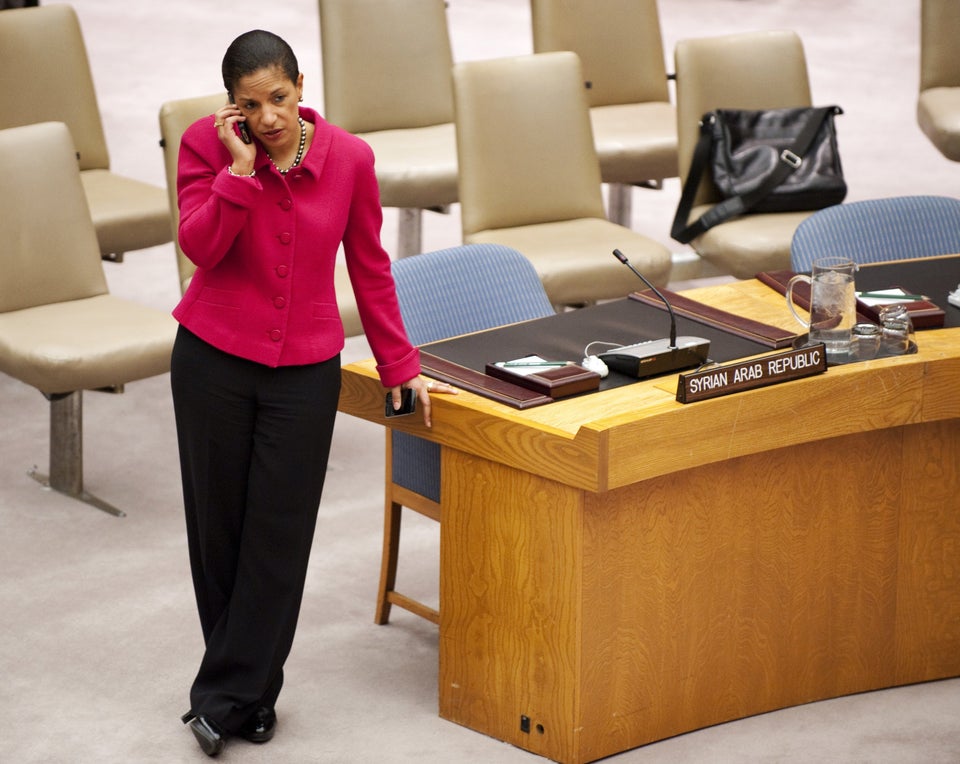 The Women Behind Obama's Presidency
Popular in the Community