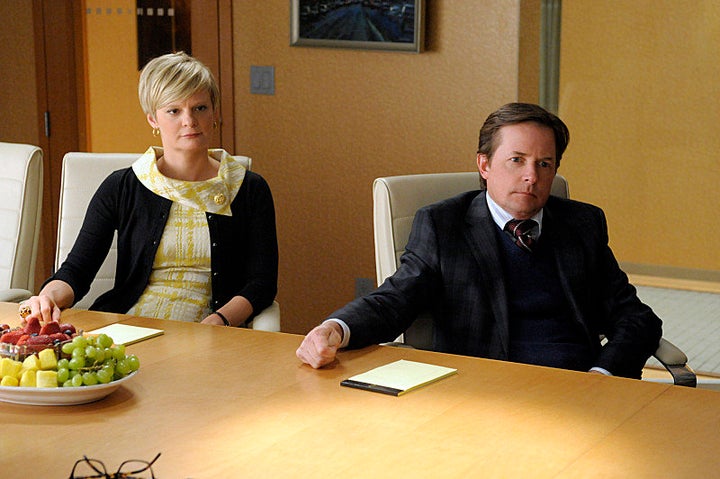 "The Good Wife" hasn't seen the last of Patti Nyholm and Judge Abernathy.
According to TV Guide, "Raising Hope" star Martha Plimpton is returning to the series to reprise her role as Patti, a rival lawyer who tried to take over Lockhart/Gardner in the Season 3 finale. Details of Plimpton's appearance, which will occur in the Season 4 finale, are being kept under wraps.
Plimpton and O'Hare aren't the only returning guest stars, though. Dylan Baker will appear on the week's episode of "The Good Wife" as the wife-killing Colin Sweeney.
"The Good Wife" airs on Sundays at 9 p.m. ET on CBS.