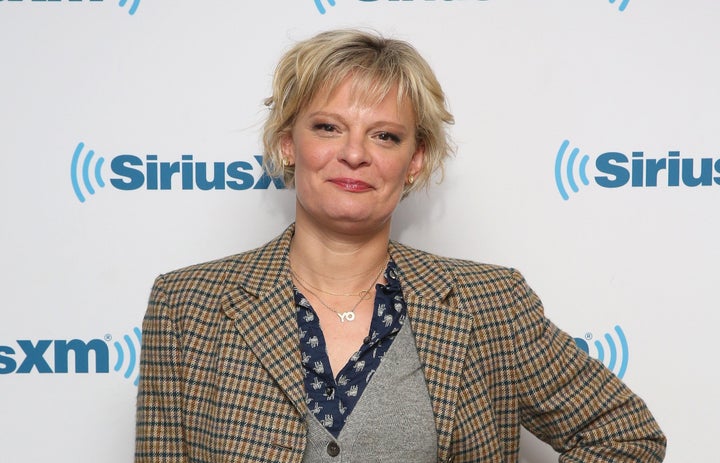 Acclaimed actress Martha Plimpton said she didn't hesitate to say "Yes!' when she was offered the role of Eileen O'Neal in the new ABC sitcom, "The Real O'Neals."
On the show -- which debuted March 2 and is based on the life of Dan Savage, a gay activist and creator of the show -- Plimpton portrays the overbearing, fiercely proud and devoutly Catholic mom trying to cope after her teenage son, Kenny, played by openly gay actor Noah Galvin, tells the family he's gay.
"Honestly, Dan wrote me -- I can't remember if it was a direct message or an email," Plimpton explained in an interview with me on SiriusXM Progress, relaying how Savage, who is also the show's executive producer, reached out to her. "But he said, 'You're gonna be getting a script that's loosely based on my life. And it's a comedy, and I want you to play my mother.'"
"You know, a facsimile of his mother," she further explained. "Again, loosely-based. And I, of course, knew about his relationship with his mom, which was incredibly close and a profound relationship that went through a lot of changes and a big sort of evolution. She was not happy when he first came out and she did not know how to handle it. She was pretty angry about it. But she was a smart woman, a brilliant woman and a very loving woman, as well as being a devout Catholic. And she did eventually come around. And I loved the idea of exploring that relationship between a mother and a son: The evolution of a mother's thinking and her learning to accept and champion her son and believe in him."
Check out a scene from "The Real O'Neal's" below. Story continues after clip.
Plimpton's response to Savage was immediate.
"I said yes right away," she said. "They sent me the script. It was very funny and I loved the idea of working with Dan, even if peripherally. Even though [the character Eileen] doesn't get it, she's definitely coming from a place from love and devotion and she adores her children and she particularly adores Kenny. Nothing's going to get in the way of that. She will do her damnedest to try and get him to go straight again. But she won't abandon him, which is a lucky thing for Kenny, because a lot of kids don't have that experience with their parents when they come out. And that's one of the reasons why I think the show could be of value."
Laughter, Plimpton also noted, has a way of breaking through and challenging prejudice.
"Comedy can make it possible to discuss things that are complicated or scary or frightening or embarrassing," Plimpton said. "Comedy, I think, makes it possible for us to approach the subject with one another and also to see that the world's not going to end if we do -- that if we change our minds a little bit, we're not going to die. It's possible to just turn the dial just a few clicks and recognize the power of love and and acceptance."
Kenny's sexuality isn't the only family secret that "The Real O'Neal's" broaches, too. The character's 11-year-old sister is questioning God's existence and admits she's been stealing from the church fund, while his brother, a 17-year-old athlete, reveals he's anorexic.
"I guess the discovery in the first episode is that everyone's got their own little secret," Plimpton explained. "Mom and dad have a secret too, which is also a pretty serious sin: They're getting a divorce. That's where we start. That's our launching pad: divorce, thievery, eating disorders and homosexuality."
Before You Go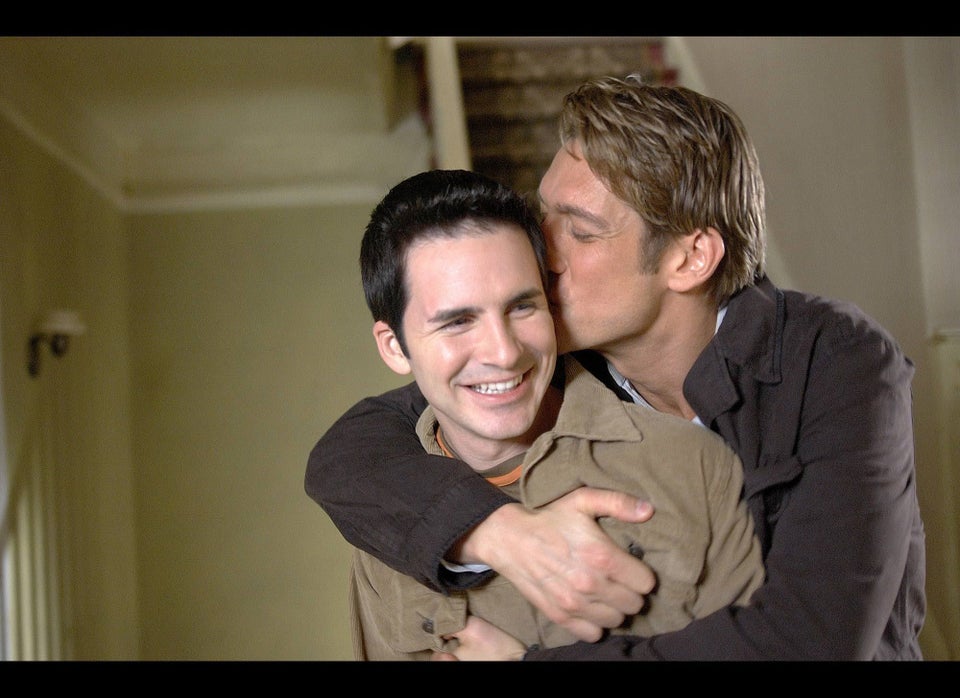 Favorite Gay TV Couples
Popular in the Community