 Raddatz immediately proved that she was going to be a more active, feisty moderator than Jim Lehrer was in the first presidential debate. Whereas he opened each segment with broad questions about what the "differences" between the candidates on various issues were, Raddatz asked specific questions. Though Lehrer said in interviews that the new debate format, which features more freewheeling segments, was supposed to reduce the role of the moderator, Raddatz mixed it up eagerly with Joe Biden and Paul Ryan.
Speaking to Biden about the controversy over the attacks in Libya, she asked, "Wasn't this a massive intelligence failure?"
Speaking to Ryan about Mitt Romney's response to the attacks, she asked, "Was that really appropriate right in the middle of the crisis?"
Whereas Lehrer appeared to have trouble corralling Obama and Romney, Raddatz managed to cut them off repeatedly. "Let's move to Iran," she said, and they did. When Biden said Ryan was talking "a bunch of stuff," she asked, "What does that mean, 'a bunch of stuff?'"
"I think we've gone over this quite enough," she said as she moved onto another topic.
The more intimate format — the candidates were seated close together with Raddatz around a table — may have helped her rein Biden and Ryan in more than Lehrer was able to. She got into sharp exchanges with both candidates, pushing Ryan hard on his tax plan ("so, no specifics?") and telling Biden she wasn't expecting a "simple answer" from him (he disagreed).
Twitter lit up with praise for Raddatz. "Love Martha Raddatz so far," Guardian blogger Glenn Greenwald — no automatic fan of mainstream media journalists — tweeted during the first half hour of the debate. "Raddatz already WAY better than the last guy," Bill Maher chimed in. Feminist writer Shelby Knox added, "Perhaps women should moderate more debates?"
"Yo, Jim Lehrer, This Is What Killing It Looks Like: the Martha Raddatz Story," Vanity Fair tweeted. New York Times reporter Brian Stelter said he was starting to see "Raddatz for President" tweets in his feed.
On CNN, Soledad O'Brien called Raddatz "absolutely masterful." Wolf Blitzer said she did an "excellent, excellent job." Chris Matthews called Raddatz "wonderful."
Some conservative commentators, however, were not so pleased. Glenn Beck, Laura Ingraham and Erick Erickson were among those who suggested that Raddatz favored Biden. Ingraham tweeted, "Why does Raddatz want to "move on" when Ryan is getting traction?"
Erickson echoed that sentiment, writing, "Wow, Martha Raddatz really is in Obama's camp it seems."
Some of Raddatz' final questions — including one on religion and abortion and one on what the candidates could bring to the country that "no other man" could — were also met with scrutiny in some corners.
On MSNBC, Lawrence O'Donnell said the question about abortion had "absolutely no business in a government that has a separation of church and state."
Related
Before You Go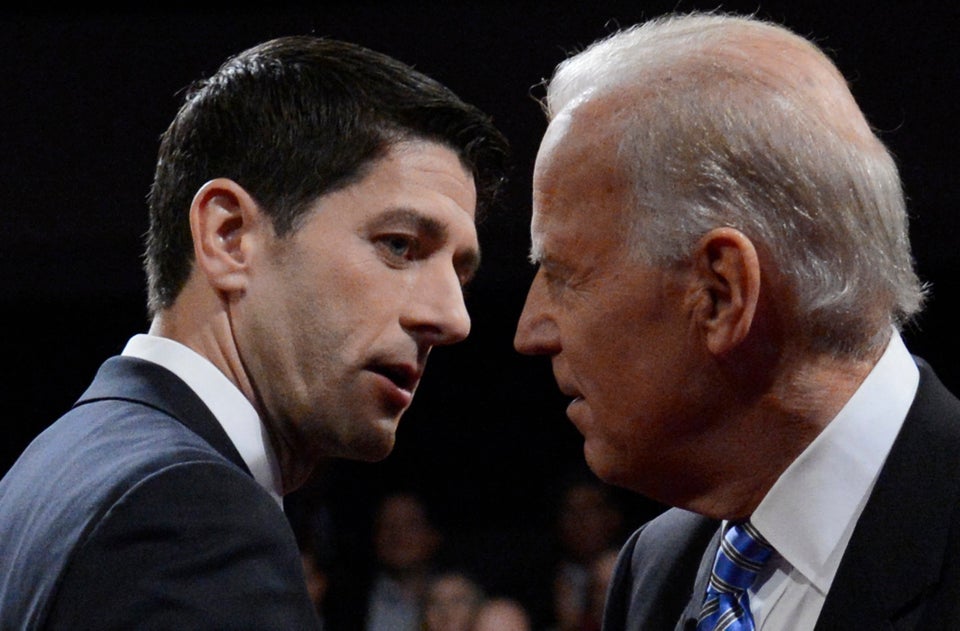 Vice Presidential Debate
Popular in the Community