NEW YORK -- On Monday afternoon, ABC News' Martha Raddatz took a break from preparing to moderate this week's vice presidential debate to tweet a photo of herself recently aboard a fighter jet. That flight, she wrote, "was good warmup" for steering the debate between Vice President Joe Biden and Rep. Paul Ryan (R-Wis.).
But while a fighter pilot took the reins during that trip, Raddatz will be flying solo Thursday, assuming the moderator seat just a week after PBS veteran Jim Lehrer took heavy fire from critics for not tightly controlling the first presidential debate. Lehrer defended his performance Friday, telling The Huffington Post that his role was to get out of the way and let the candidates challenge one another.
Moderating at this level will be a new experience for Raddatz and a departure from Lehrer, who just wrapped up his 12th such debate and literally wrote the book on the subject. Raddatz, 59, once moderated a Ted Kennedy debate during her Boston reporting days, but has never handled a presidential or vice presidential contest played out before millions.
Not surprisingly, Raddatz isn't doing interviews while preparing this week, but friends and colleagues told The Huffington Post that she's ready for primetime.
"There's not going to be an empty chair there," said Philip Bennett, managing editor of Frontline and a family friend for more than 15 years. "Her ability to engage seriously, directly, and honestly on these issues is really unmatched in the world of people who'd feel comfortable going on television before millions of people and forcing a genuine conversation and discussion to take place."
Bennett said Raddatz is skilled in deep listening and empathy, while also possessing a "steely-eyed, no-nonsense approach to complex issues."
PBS's Gwen Ifill, who moderated the 2008 vice presidential debate, described Raddatz as a reporter who "gets people to talk to her and open up" and can really listen -- a trait which could prove useful Thursday night in Danville, Ky.
"The hardest part, I found, was listening to the answers and knowing where to go next," Ifill said of her experience in 2008, "and not getting trapped in your own preconceptions as to where it should go."
While Raddatz may be new to the national debate stage, she's spent decades covering politics and foreign policy and is experienced questioning presidents (George W. Bush) and vice presidents (Dick Cheney) alike.
Following stints as NPR and ABC News Boston affiliate, WCVB-TV, Raddatz joined ABC News in 1999 as the network's State Department correspondent. She later became senior national security correspondent, White House correspondent, and since 2008, she's served as ABC's senior foreign affairs correspondent. She's won a slew of journalism awards through the years, including the First Amendment Award from the Radio Television Digital News Foundation and the Fred Friendly First Amendment Award in 2012.
No stranger to conflict, Raddatz has traveled to Iraq more 20 times and made dozens of trips to Afghanistan and Pakistan. "It's easier for me to pack to go to Iraq or Afghanistan than it is for California," Raddatz told The Huffington Post last year.
In the past, Raddatz has criticized the media for not devoting enough coverage Iraq and Afghanistan, as war fatigue set in and news executives began devoting less resources to the long-running conflicts. And over the years, Raddatz has received high marks from military brass: In a 2011 New York Times article, General Gary Volesky said Raddatz is "one of the few journalists who really cares about showing our side of the story."
But some have criticized Raddatz for telling too much of the military's story and neglecting the impact of the wars on Afghans and Iraqis.
Michael Massing, of the Columbia Journalism Review, recently wrote that Raddatz has been "a faithful conveyor of official U.S. policy" and he could "think of few journalists who more exemplify the embedded mindset of so many national security and foreign affairs correspondents, especially those on TV."
Bennett, however, has a different view. He praised Raddatz for covering the military with "greater insight and critical spirit than almost anyone else in the news media," while noting that she's reported more about the U.S. military itself than the places where the military is operating.
"I think she has great admiration for people in uniform and she's been transparent about that," he added.
Indeed, Raddatz has been unapologetic about her coverage of soldiers and their families, noting in a June speech that she has been "decidedly not objective" when it comes to covering some personal stories far removed from policy. In 2007, she wrote "The Long Road Home: A Story of War and Family," and has continued reporting on impact of war off the battlefield.
It's Raddatz' coverage of the troops that caught the attention of John Raffetto, father of James Raffetto, a triple amputee who was injured in an IED attack in Afghanistan.
During a Bob Woodruff Foundation event last year, Raffetto told The Huffington Post that he spoke with Raddatz, and since then, the two families have become friends. Raffetto, a Vietnam veteran, said he's "always appreciated her support of the troops" in what he considers "a fair reporting style" that isn't liberal or conservative.
"Sometimes reporters, it's kind of extreme bias for or against the war," Raffetto said, adding that Raddatz is more "middle-of-the-road" and simply tells the stories of what soldiers and their families are going through. "She made an impression on our family in a sensitive and significant way," he added.
But as the debate nears, it's Raddatz' own family life that's getting scrutinized.
The Daily Caller noted in August that Raddatz was married to FCC Chairman Julius Genachowski, an Obama appointee and former Harvard classmate of the president. That marriage, her second, ended in 1997.
Now, the Daily Caller is apparently working on another story suggesting conflicts of interest, which an ABC News spokesman preemptively shot down Tuesday as "absurd."
It's not unusual for debate moderators to be put under a microscope by partisan forces. On the eve of the 2008 vice presidential debate, conservative media -- led by The Drudge Report -- seized on Gwen Ifill's writing of a book on politics and race. Ifill's publishing plans were long known, and yet conservative media figures tried calling attention to them to suggest bias about 36 hours before Biden and Sarah Palin squared off.
While Ifill said its fair to raise questions about moderators, voters are going to make a decision based on the candidate's performance, not the journalist asking questions and directing the 90-minute conversation.
"The moderator," she noted, "is not on the ballot."
-- Video produced by Hunter Stuart.
Related
Before You Go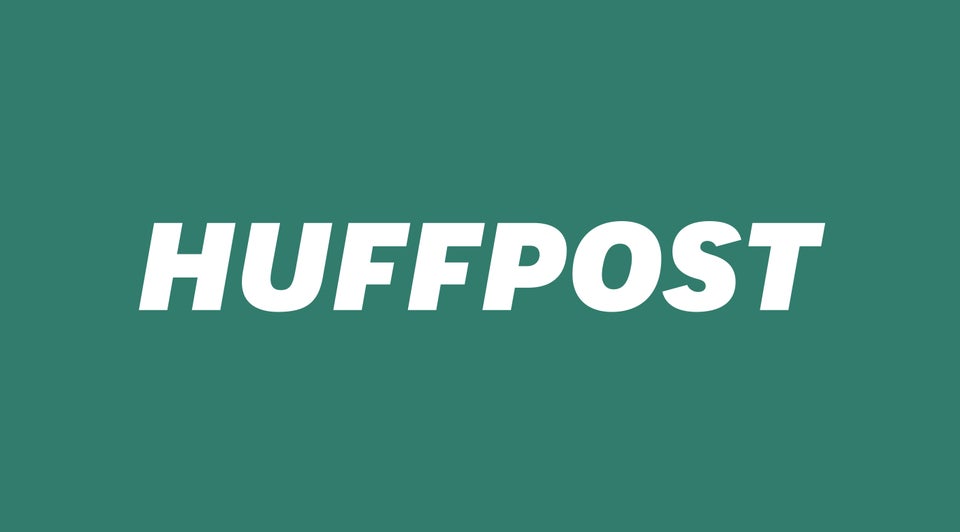 The Debates
Popular in the Community