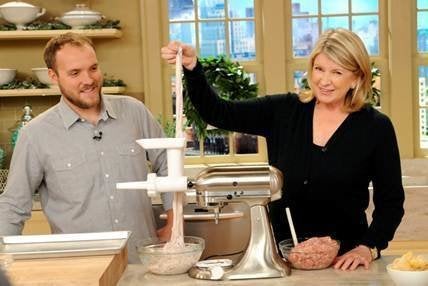 Martha Stewart's cooking segment on her Wednesday show turned down right dirty, when the domestic goddess made a series of off-color jokes about sausage casings.
Stewart hosted butcher Ryan Farr on her show to teach audiences how to prepare homemade sausages. As Barr described sausage casings as cleaned out pig intestines, Stewart made some more lighthearted analogies. Holding up a casing, Stewart said "so these are more like rubber balloons actually," before adding, "or condoms."
When Barr challenged her condom comparison, Stewart insisted that she "bet they [would] work," since they were "good enough for sausage." Awkward!
Stewart made headlines recently after her daughter Alexis released a book that painted her mother in a less than perfect light. Her daughter's book revealed that Stewart would avoid Halloween trick-or-treaters by pretending she was not home, and would urinate with the bathroom door open.
Watch the video below, and view a slideshow of another daring move Stewart recently made. Stewart was photographed sproting leather pants and sequins.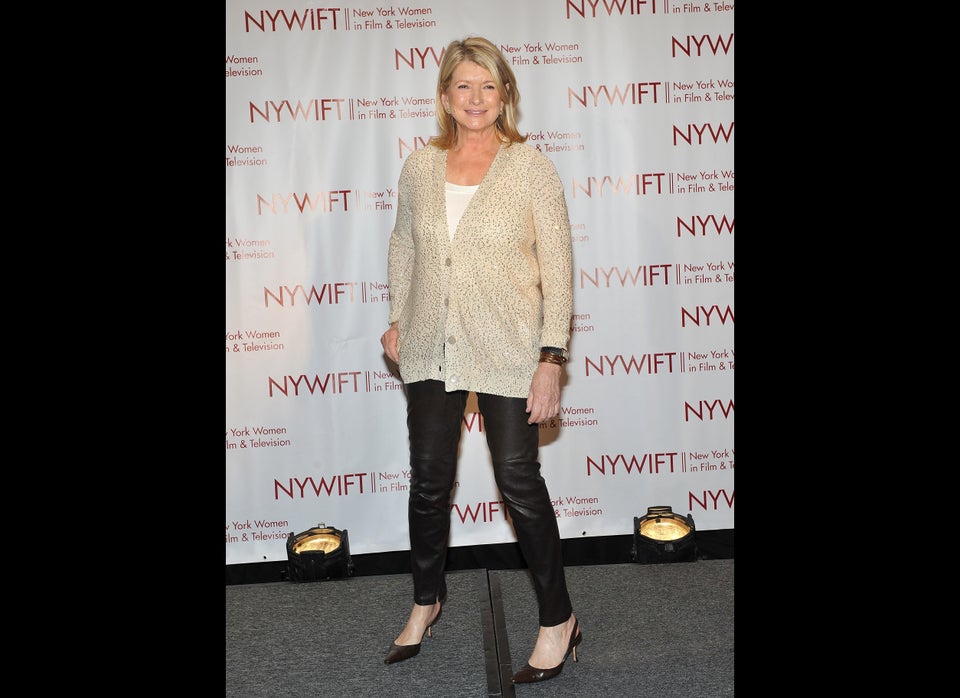 Martha Stewart
Popular in the Community