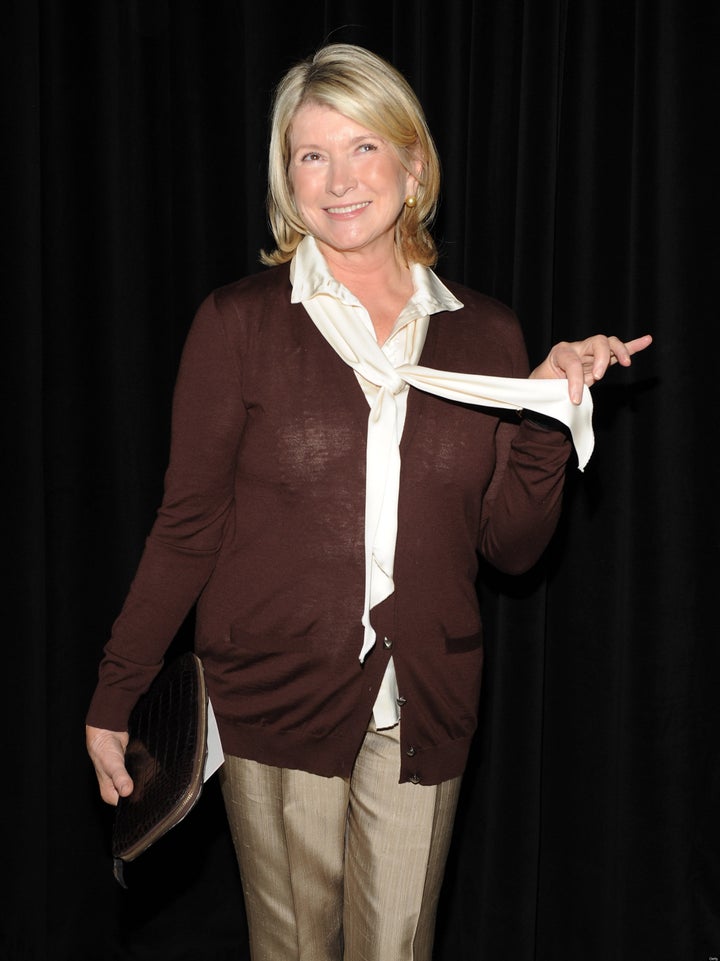 Just five hours after tweeting about an upcoming cocktail event, Martha Stewart has taken to Twitter to announce that she is not drunk.
The announcement came after a series of typo-laden and seemingly random tweets about her daughter Alexis's new Hallmark Channel show.
"Come now to the New York Botanic gardens for cocktails in the ms herb garden i will be here - tix still available at the entrance," Martha tweeted late Tuesday afternoon.
"I really want to know if you are finding our new tv programming on hallmark. Let $e know," she followed up three hours later. Her program has struggled in the ratings since moving to the Hallmark Channel.
"forgive the typo!!$ odd how that happens but tweeting on a blackberry in the dark is difficult the programs start at 10 am e, 9 am central," she wrote about her typo.
And then she began soliciting feedback on Alexis' show, ranging from "should the whatever girls sit on stools, a couch or chairs" to "should alexis change her hair style everyday??" and "should jennifer always wear black stockings?" Jennifer is a reference to Alexis's "Whatever, Martha!" co-host, Jennifer Koppleman.
This prompted a range of reactions from the Twitter community, many assuming (or asking whether) the domestic diva was drunk.
"Hell yeah, nothing makes me feel better about my alcoholism than @MarthaStewart and her drunken tweets," wrote @thomascornhole.
"Quick. @MarthaStewart is tweeting drunk. Read it before she deletes it," wrote @bdgrabinski.
"Martha, I love you, but buzzed tweeting is not your expertise," wrote @christinalois.
Martha then clarified that she was not, in fact, drunk, by tweeting, "i am not drunk-just curious if i can get some action going on twitter time to write my editor's letter now."
Popular in the Community