Stewart showed off her comely gams once again at Wednesday night's "The Great Gatsby" premiere in New York City. Walking the red carpet alongside stars like Jay-Z and Carey Mulligan, Stewart sported a an oversized peach jacket, a white blouse, peep-toe pumps... and gold sequined cropped leggings.
Yep, you heard that last part right.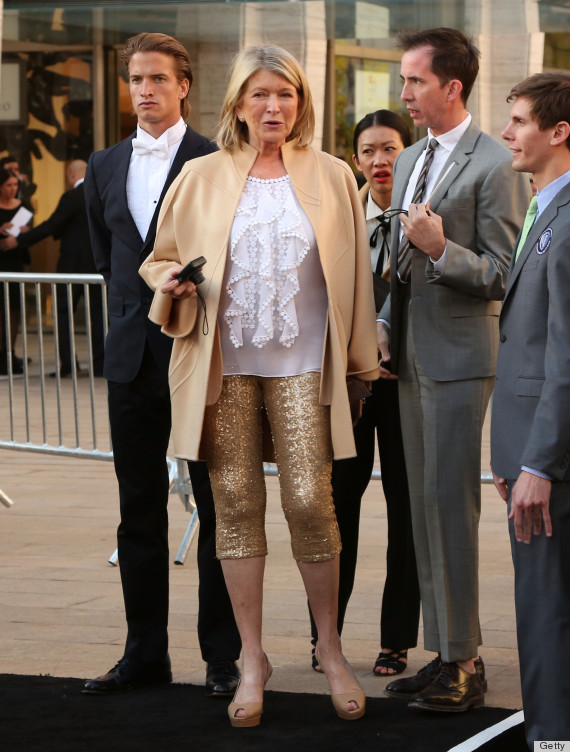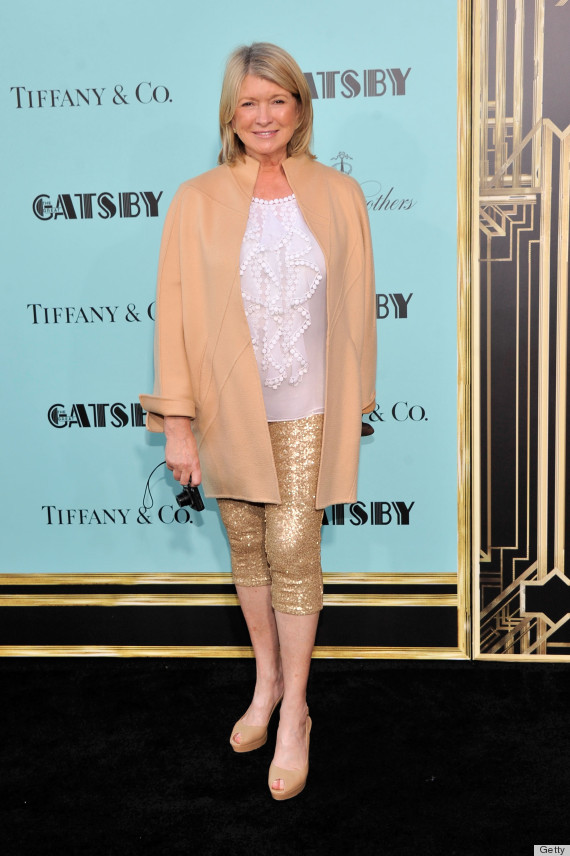 Leggings as pants: yay or nay?