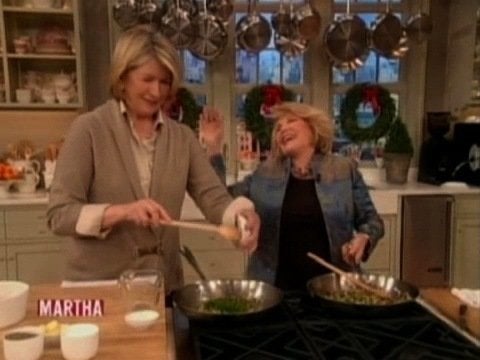 On her show this morning, Martha Stewart proved she could be even funnier than her guest, Joan Rivers. They were talking about Christmas presents when Joan mentioned that she received a gift of Donald Trump steaks:
Joan: Somebody sent me, and I got very upset last night, Donald Trump steaks.
Martha: Oh, yeah, he has steaks.
Joan: I thought, "I can't eat Donald Trump." And then they said, "No." They said he owns the company, they didn't slaughter him.
Watch Martha laugh at Donald:
Popular in the Community