For the past 11 years, Martha Stewart has played host to one of the most anticipated wedding industry parties of the year -- her annual Bridal Market celebration.
But this year, Stewart took it up a notch when she officiated a wedding ceremony during the event. Yes, you read that right. Wedding guru Martha Stewart can now add "wedding officiant" to her (enormous) CV.
The couple for whom Stewart performed the ceremony is none other than Alex Pelling and Lisa Gant, the British pair who, when we last told you about them, had had 23 wedding ceremonies around the world. The Bridal Market party marked their 26th ceremony.
Gant told HuffPost Weddings after the event: "I think [Martha Stewart Weddings] had seen the 'Today' Show and got in touch with us and said, 'We're having this massive wedding party -- it would be awesome if you guys wanted to come and have a wedding' ... So here we are!"
Darcy Miller, editorial director of Martha Stewart Weddingstold HuffPost, "As we were planning the food and decor [for the Bridal Market event], a member of our team mentioned that someone should get married at our party because everything they need would already be there! And funnily enough, a few weeks before the party, we heard about Alex Pelling and Lisa Gant and were so inspired by their story and love for each other, not to mention the fact that their registry benefits UNICEF, that we reached out to see if they would like to have their 26th wedding on 26th Street in New York, where the party's venue was located!"
Despite their many, many nuptials, the couple is still not yet officially married. They plan to travel the world for another two years having wedding ceremonies. At the end of their trip, they'll return to their favorite place in the world -- which they haven't chosen yet -- and tie the knot for real. Pelling estimates that he and Gant will have at least 50 to 75 more wedding ceremonies by the time they choose the destination for their final, legal ceremony.
Click through the slideshow below to see photos from Gant and Pelling's 26th wedding and the Martha Stewart Weddings event, and watch the video above to see even more from the ceremony.
Photos by Donna Newman for Martha Stewart Weddings.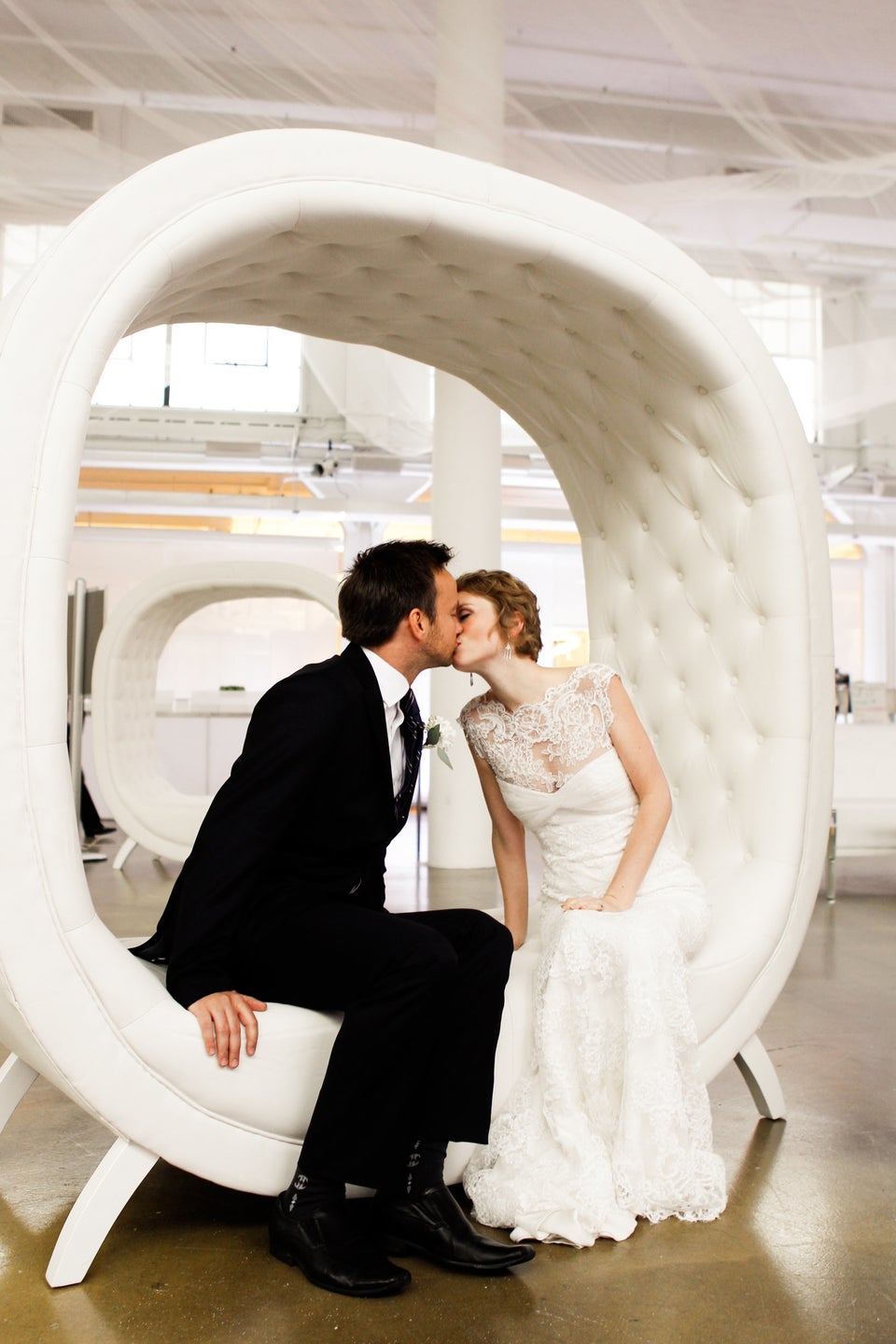 Martha Stewart, Wedding Officiant
Popular in the Community