Martin Bashir had a heated discussion with Herman Cain supporter and activist Apostle Claver on his show Thursday afternoon.
Bashir had Claver on his show to seemingly confront him about his recent remarks. Bashir also debated Cain's qualifications, including his foreign policy experience, with one of the candidate's staunchest supporters.
"Mr. Bashir, thank you for the invitation," Claver said. "I have made it to the big time - I am on MSDNC. I love it."
Claver laughed but Bashir did not seem to enjoy the comment. "Yeah, thank you, it's not actually that," Bashir said of his network.
Claver told Bashir that Herman Cain was "very much dangerous to the agenda of the left, that would like to see African Americans, conservative African Americans, Black republicans silenced and have no success at all in the political arena." Bashir grew testy at times and told Claver that he would like to "bring him back to the point," and called Cain "utterly unequipped."
Claver laughed off Bashir's criticism of Cain's qualifications, which seemed to bother Bashir even more.
"What are you doing as a Christian minister stirring up racial conflict, posters that say the GOP is the new black, speeches where you use hateful talk about a Democratic plantation. What is any of this to do with your calling as a Christian minister?" Bashir asked.
Claver told Bashir that he was not a Biblical expert and said that sometimes, "the kingdom needs to be taken by force."
Before You Go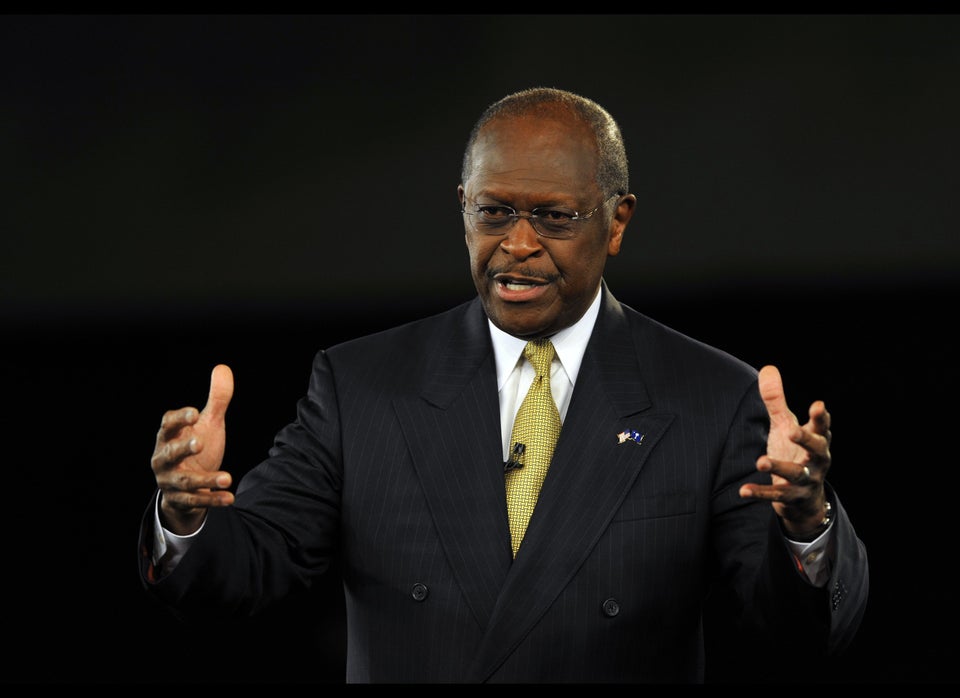 Moments From Herman Cain's Campaign
Popular in the Community