ANNANDALE, Va. -- Retired Navy Surface Warfare Officer Marty Bodrog was remembered Tuesday by his family as a "humble, loving father and neighbor," who would walk his dog around his quiet, leafy cul-de-sac wearing a Boston Bruins hockey jersey, rain or shine. Bodrog, the father of three, was one of the 12 victims of Monday's shooting at the Washington Navy Yard.
Bodrog's family declined to speak to the press Tuesday at their house, as did neighbors. But Bodrog's wife, Melanie wrote an obituary for her husband of 25 years. A family friend, Jeff Prowse, shared it with HuffPost.
Bodrog's widow wrote of his expertise and experience with amphibious missions, something Bodrog put to use working on joint Navy-Marine Corps teams. It was unclear which projects Bodrog worked on, but joint Navy-Marine Corps missions in 2010 included rescuing a commercial freighter from a band of pirates, and providing humanitarian relief to flood-ravaged parts of Pakistan.
Even after Bodrog retired from the Navy following 22 years of service, he continued to oversee the design and procurement of ships, his wife wrote.
Marty and Melanie Bodrog had three daughters, Isabel, 23; Sophie, 17; and Rita, 16. On weekends, Marty Bodrog taught preschool Sunday school at his longtime church, Immanuel Bible Church in Springfield, Va., and he was active in Young Life, a nationwide Christian outreach program for teenagers.
Steve Holley, Immanuel's pastor of ministries, on Tuesday described Bodrog on the church's website as "a sweet spirit," who was, "in every way, a man who lived his life to honor Christ."
Melanie Bodrog wrote that her husband loved the Boston Bruins, and "took great pleasure" in following the team, which won the NHL's Stanley Cup championship during the 2010-2011 season.
Bodrog's love for the Bruins dates from spending part of his childhood in North Andover, Mass., a town with a long tradition of skating sports. Bodrog also lived in Indiana and New Jersey before attending college at the U.S. Naval Academy in Annapolis, Md., where he graduated in 1981.
"Marty was source of great inspiration to his family and friends," wrote his wife. "Those of us that we lucky enough to know Marty are better people for it."
Plans for a memorial service to honor Bodrog's life weren't final.
Before You Go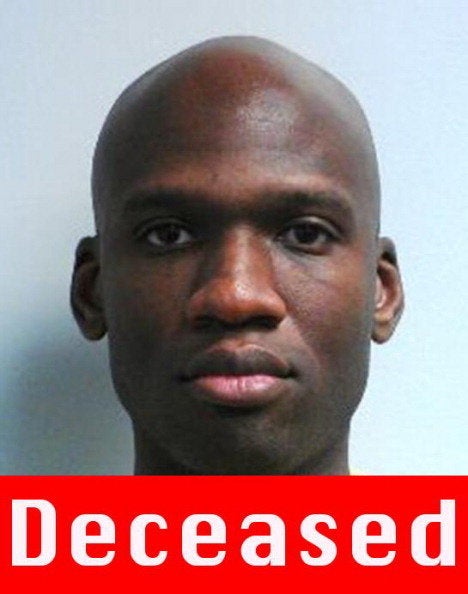 Navy Yard Shooting
Popular in the Community