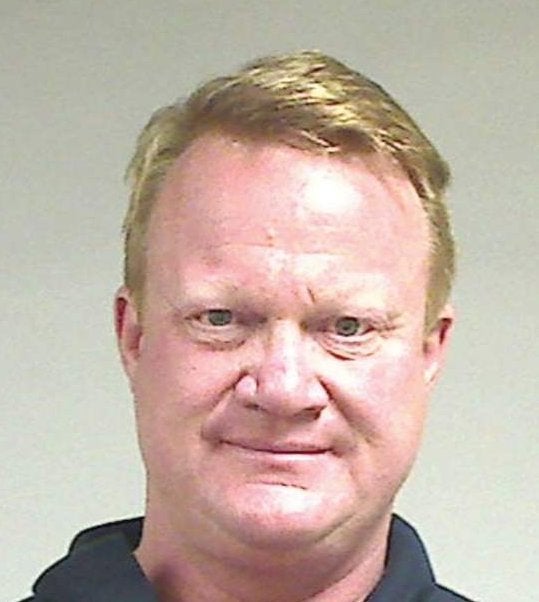 The smell of a Morgan Stanley wealth manager's new Mercedes may have caused him to fall asleep at the wheel and hit a bicyclist in a July hit-and-run incident in Edwards, Colorado.
According to court documents, Martin Erzinger, a Denver-based Morgan Stanley wealth manager, allegedly swerved onto the shoulder and rear-ended a bicyclist named Steven Milo before speeding away.
Milo suffered significant spinal and facial injuries in the accident.
The case caused a national uproar in November when Eagle County District Attorney Mark Hurlbert told the Vail Daily News that Erzinger would not face felony charges because they may affect his job.
"Felony convictions have some pretty serious job implications for someone in Mr. Erzinger's profession, and that entered into it," he told the paper. "When you're talking about restitution, you don't want to take away his ability to pay."
Hurlbert later clarified that he considered the plea deal offered to Erzinger, which involved two misdemeanors, as opposed to one deferred felony, a more punitive measure.
Hurlbert told HuffPost on Monday [November 9] the government decided to offer Erzinger a plea bargain for two misdemeanors instead of a deferred felony, which is what he said Milo wanted. He said Erzinger could face two years of jail time and that the misdemeanors will be on his record permanently, while the deferred felony will eventually be expunged.

"This is the right plea bargain given the facts of the case, the defendant's prior criminal history and his willingness to take responsibility," Hurlbert said. "We feel this is far more punitive than the felony deferred."

Hurlbert did not offer details on the restitution, except to say it would be "significant." He said he did not actually know exactly how a felony or misdemeanor would affect Erzinger's ability to do his job. He said it was a factor, but not a major one, in his decision.
Now, investigators are saying that the accident may have been caused by the "new car smell" emitted by Erzinger's then-month-old Mercedes.
The Vail Daily News points to court documents that indicate investigators considered the idea that noxious fumes emitted by upholstery in new cars can incapacitate drivers.
John Koziol of Koziol Forensic investigated the accident, according to court documents.

Erzinger had purchased the car about a month before the accident. Koziol found in his investigation he found that it was emitting new car fumes, court documents said. It might have been a contributing factor, documents said.

"Harmful and noxious gases emitted from the upholstery can infiltrate the driver's compartment and potentially alter the driver," Koziol wrote.
Erzinger suffers from a disorder called sleep apnea. His lawyers are not necessarily arguing that the incident was directly caused by "new car smell," but say there is a likelihood that the driver was in an unconscious state at the time of the accident.
They point to the fact that a forensic investigation found no evidence that Erzinger was aware he was hitting anyone.
"Once we found out that he suffers from sleep apnea, we were confident that was the cause," Defense Attorney Richard Tegtmeier told the Vail Daily.
Tegtmeier told the Summit Daily News that evidence in support of the fact that Erzinger was asleep at the time of the accident makes the felony charge inappropriate, and accused Milo's attorney of "press[ing] them [the District Attorney's Office] to file an unjustified felony charge."
Milo's attorney responded in the Vail Daily by arguing that, even if Erzinger fell asleep, he still drove away from the scene when he awoke.
Calling all HuffPost superfans!
Sign up for membership to become a founding member and help shape HuffPost's next chapter