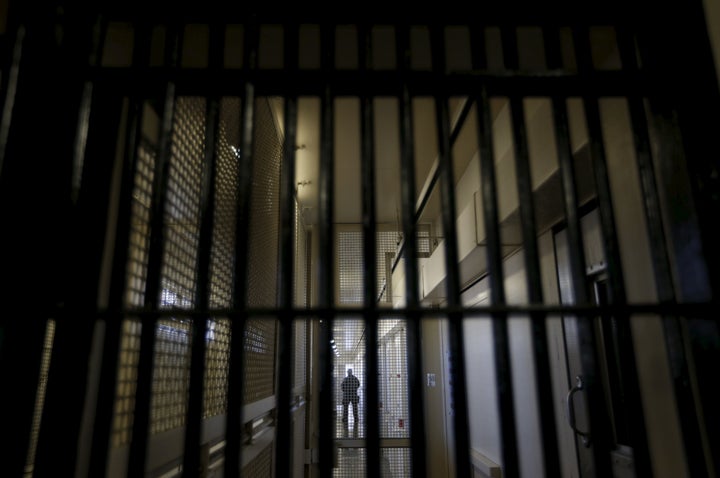 Martin Gottesfeld was rounding out the 16th day of his hunger strike in a Rhode Island prison Wednesday when he learned he had been indicted on three counts of felony charges by a federal prosecutor.
Gottesfeld is an activist who was jailed on charges stemming from his politically motivated cyber attack on Boston Children's Hospital. The 32-year-old systems engineer has spent the last few years trying to raise awareness about what he says is institutional child abuse. It's what prompted him to shut down the internet in one of the country's best children's hospitals, and it's the reason he's shed 18 pounds in just over two weeks as a result of an ongoing hunger strike.
Now, Gottesfeld is being charged with conspiracy and intentional damage to a protected computer — a violation of the Computer Fraud and Abuse Act. He faces up to five years in prison and $380,000 in fines.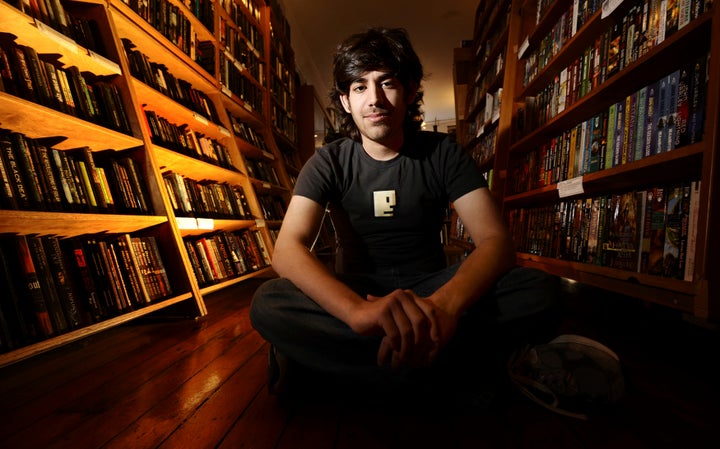 Carmen Ortiz, the U.S. attorney who indicted Gottesfeld, is the same one who targeted internet activist Aaron Swartz. In 2011, she indicted the programming prodigy for computer-related crimes. Swartz faced 13 felony charges, which could have resulted in up to 35 years in prison and $1 million in fines. It was a highly controversial legal pursuit that ended when Swartz took his own life.
Swartz's story inspired Gottesfeld and he feels connected to the deceased activist in many ways, his wife, Dana Gottesfeld, said. He even keeps a picture of Swartz in his prison cell, surrounded by photos of his family.
He wants people to pay attention to and stand up against the "troubled teens industry," which Dana described as a tough-love program for children with mental and physical disabilities.
"The idea is breaking the kid down, then building them back up," she told The Huffington Post. "Except there's no building up. It's very punitive."
Dana said she watched her brother fall prey to this approach in a residential treatment facility in Utah, where he was held in solitary confinement and prohibited from communicating with anyone outside the facility, including his family.
Because of her brother's experience with institutional abuse, Dana and Martin felt compelled to do something when they heard about a local case — that of Justina Pelletier, a teenage girl who was allegedly misdiagnosed and mistreated at Boston Children's Hospital. (For more about Pelletier's case, which gained national attention, read here.)
As the Gottesfelds got more involved with Justina, they became outraged with the lack of awareness and consequences of institutional abuse, Dana said.
"We want people to be angry," she said. "We want people — people in power — to actually do something about it."
Gottesfeld says he will continue the hunger strike until two demands are met. First, he wants the current presidential candidates, including Republican nominee Donald Trump and Democratic nominee Hillary Clinton, to sign a pledge promising they will work toward ending institutional mistreatment of children.
The second demand is that Ortiz, the U.S. attorney for Massachusetts whose office is handling the case against Gottesfeld, "stop using the resources of her office to make 'political' prosecutions," Dana Gottesfeld said.
Though he's over two weeks into the strike, Dana said her husband remains in good spirits: "He sounds like himself," she said, adding that the purpose of his protest — to defend children from torture and abuse — keeps him strong.
Ortiz, whose office did not immediately respond to requests for comment, has a long history of prosecuting progressives, as HuffPost reported earlier this year. Some have called her aggressive style an "abuse of power."
"You'd like to think the focus would be on those organizations like human trafficking rings, drug smuggling rings, the kind of organizations that in and of themselves represent a threat to safety, public safety," Martha Coakley, a former Massachusetts attorney general, told HuffPost in July. But with many of Ortiz's prosecutions, she said, "there's a competing social interest, sort of civil disobedience context."
Upon learning of the indictment Wednesday, Gottesfeld penned a statement from the Wyatt Detention Facility in Rhode Island, addressing his grievances with Ortiz and with his circumstances:
The fact that Ortiz's office indicted on debate day, and without a press release, shows they are aware of the unconscionable human rights violations they are attempting to sweep under the rug and the precedence of impunity that would be even more firmly established. They have no compassion for the suffering of Justina Pelletier, a mentally and physically challenged child, ripped from her family, left in agony without her painkillers, and locked in an abusive psych ward. Nor are they concerned with any real semblance of true justice. They hope to pursue this case far from public scrutiny and also without any mention how they caused the death of Aaron Swartz. Now their opponent is an imprisoned human rights activist on the third week of a hunger strike, and they still won't engage in a public debate where they hold every advantage, except the whole truth. This indictment, and the manner in which it was unsealed, were cowardly acts.
Gottesfeld also used his time in custody to draft a comprehensive report of Justina's alleged abuse, which he sent to the United Nations and the Department of Justice. Neither organization has responded, according to Dana Gottesfeld.
HUFFPOST READERS: What's happening in your state or district? The Huffington Post wants to know about all the campaign ads, mailers, robocalls, candidate appearances and other interesting campaign news happening by you. Email any tips, videos, audio files or photos to scoops@huffingtonpost.com.
Before You Go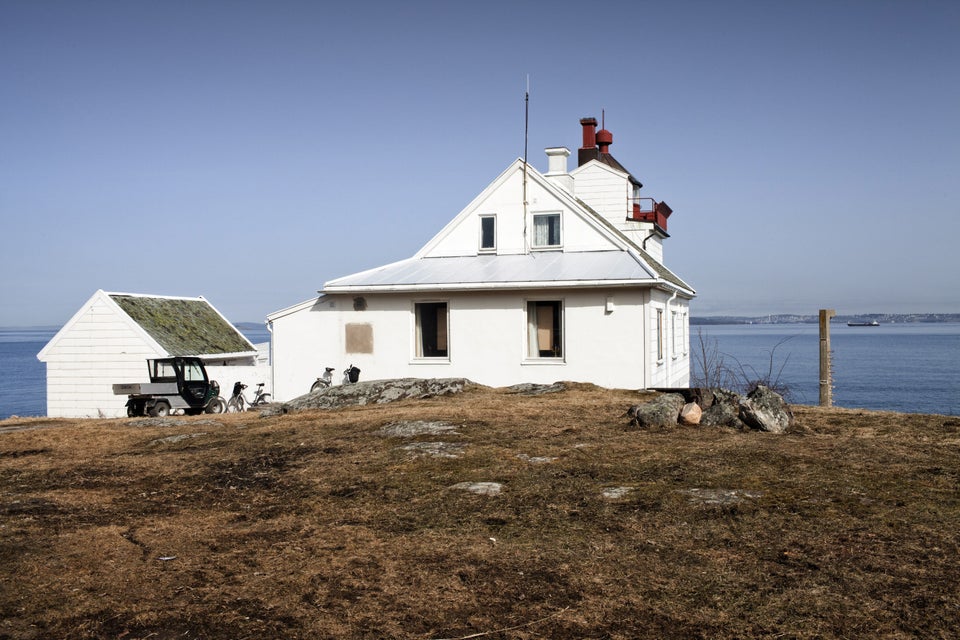 The Most Humane Prison in the World?
Popular in the Community