The fatal shooting of Michael Brown by Ferguson, Missouri, police officer Darren Wilson has outraged the nation, as "Hands up, don't shoot!" becomes the mantra of those protesting the unarmed teenager's death.
James T. Ingram, a columnist for the St. Louis American, tweeted an arresting photo of civil rights icon Dr. Martin Luther King Jr., with the comment, "Hands Up, don't shoot, Ferguson PD!"
The events in Ferguson show that the racial inequality that King fought to eradicate endures to this day, especially with regards to the disproportionate number of black men who are the victims of police violence.
The caption for this photo of King simply states, "21st September 1963: Black American civil rights leader and Baptist minister Dr Martin Luther King (1929 - 1968) raising his hands in a restaurant."
However, in the context of the situation in Ferguson, the photo has become a chilling reminder of the institutional racism faced by black Americans since the dawn of the United States.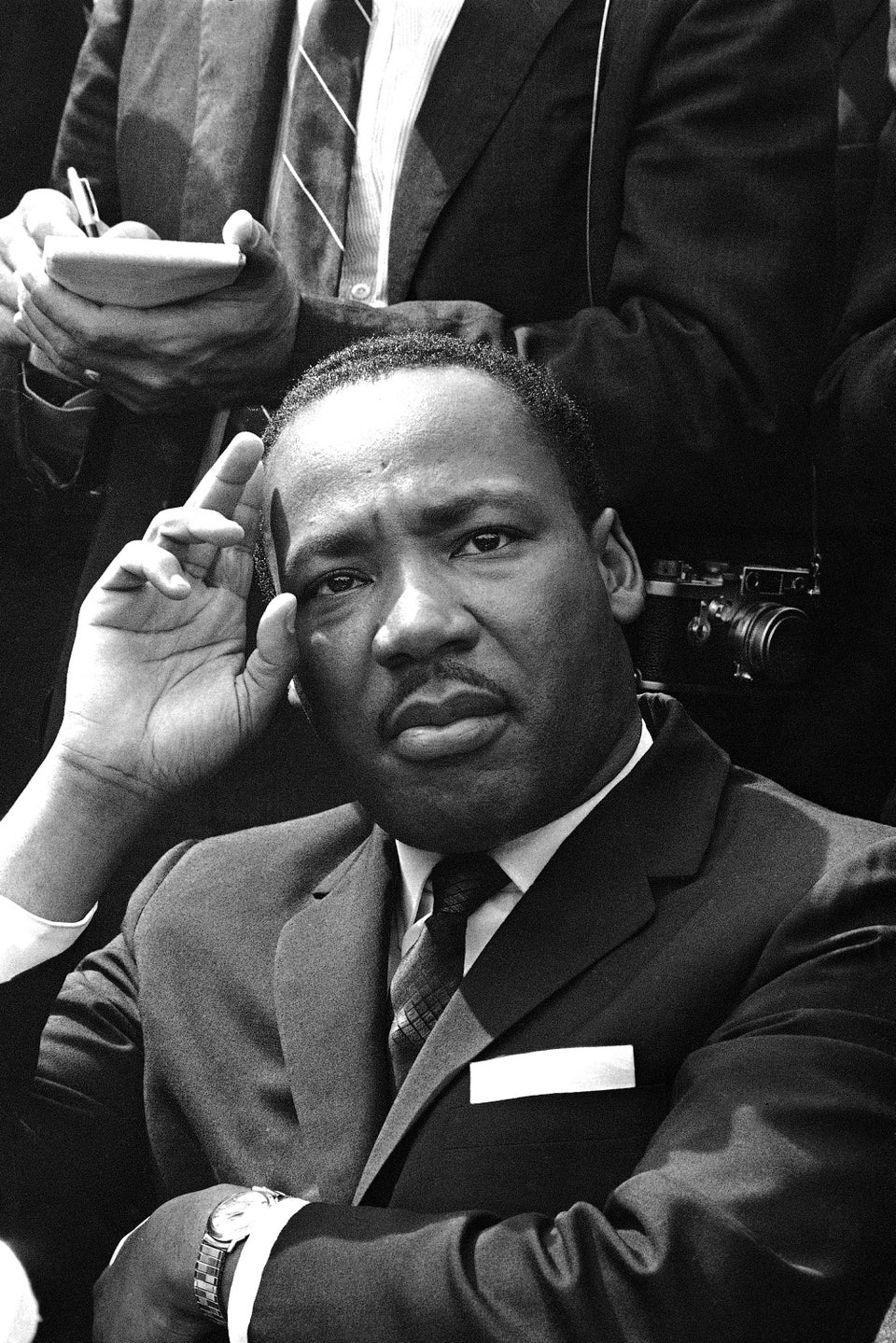 Martin Luther King Jr. Quotes On Faith
Popular in the Community