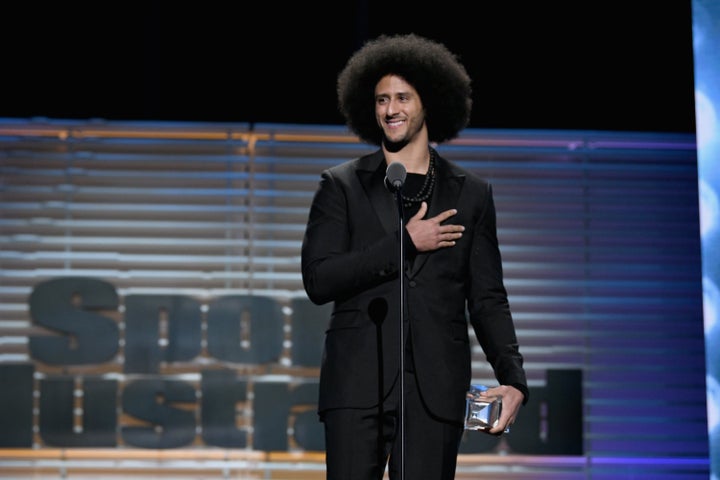 Colin Kaepernick has a prominent new teammate in the NFL national anthem protest he started in 2016 ― on a magazine cover, at least.
The most recent New Yorker features civil rights leader Martin Luther King Jr. kneeling with the former NFL quarterback alongside Seattle Seahawks defensive end and activist Michael Bennett.
Martin Luther King Jr. Day will be celebrated on Jan. 15, more than a year since Kaepernick played his last game as an NFL player. Kaepernick started kneeling during the pregame national anthem to protest racial injustice and was later joined by a number of other players in the demonstration. He remains unsigned after becoming a free agent in March 2017.
NFL Commissioner Roger Goodell says Kaepernick is not being blackballed for his demonstrations, but Kaepernick filed a grievance in October accusing team owners of collusion. President Donald Trump had already stoked the controversy by declaring that protesting players should be fired.
 "I'm glad that Colin Kaepernick and Michael Bennett are making it political," Ulriksen said. "I'm sure that if King were around today, he'd be disappointed at the slow pace of progress. Two steps forward, 20 steps back. Or 10 yards back, as the metaphor may be." 
REAL LIFE. REAL NEWS. REAL VOICES.
Help us tell more of the stories that matter from voices that too often remain unheard.