Every year we honor Rev. Dr. Martin Luther King Jr. for his selfless dedication to the fight for civil rights, remembering him as an iconic leader and eloquent speaker who led the charge for equality and justice. But we rarely get a chance to see King before he stepped into the spotlight of the Civil Rights Movement.
These photos of King when he was a student at Morehouse College from 1944-1948 give us a glimpse of what the leader was like in the years before he became the man we remember today.
Photo of Martin Luther King Jr. (third from left in front row) in a lecture as a student in Sale Hall Chapel at Morehouse College.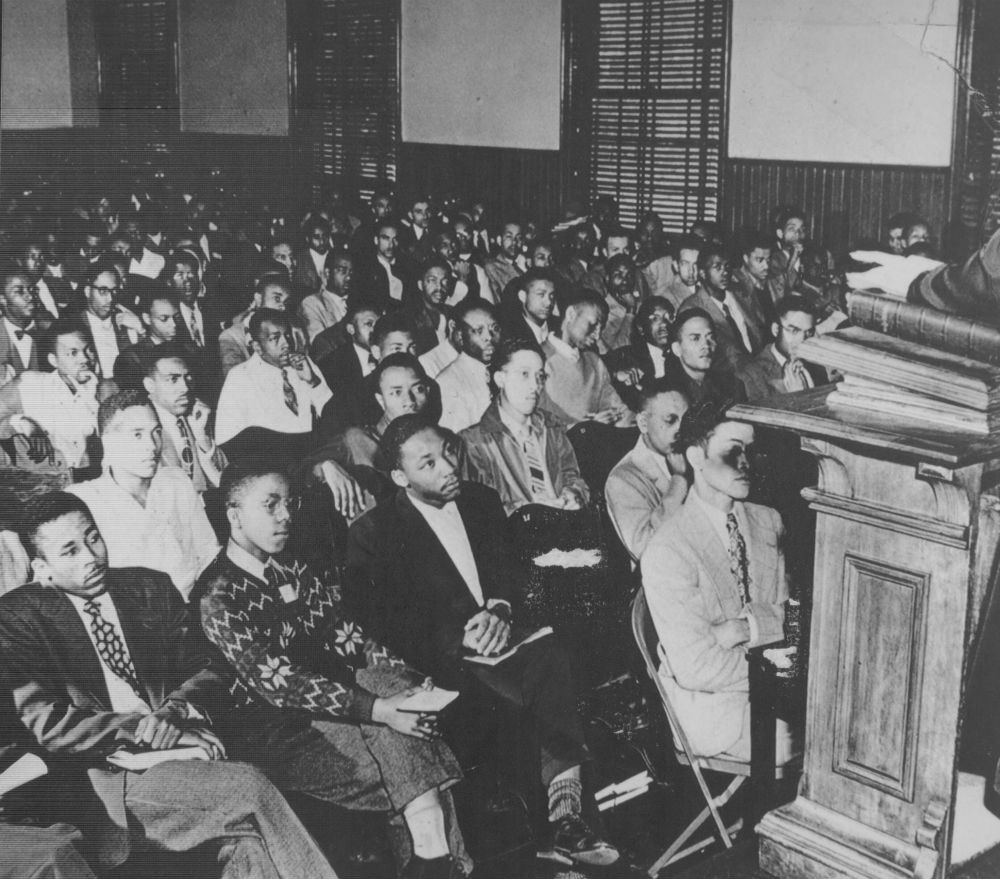 Close up photo of Martin Luther King Jr. at Morehouse College commencement.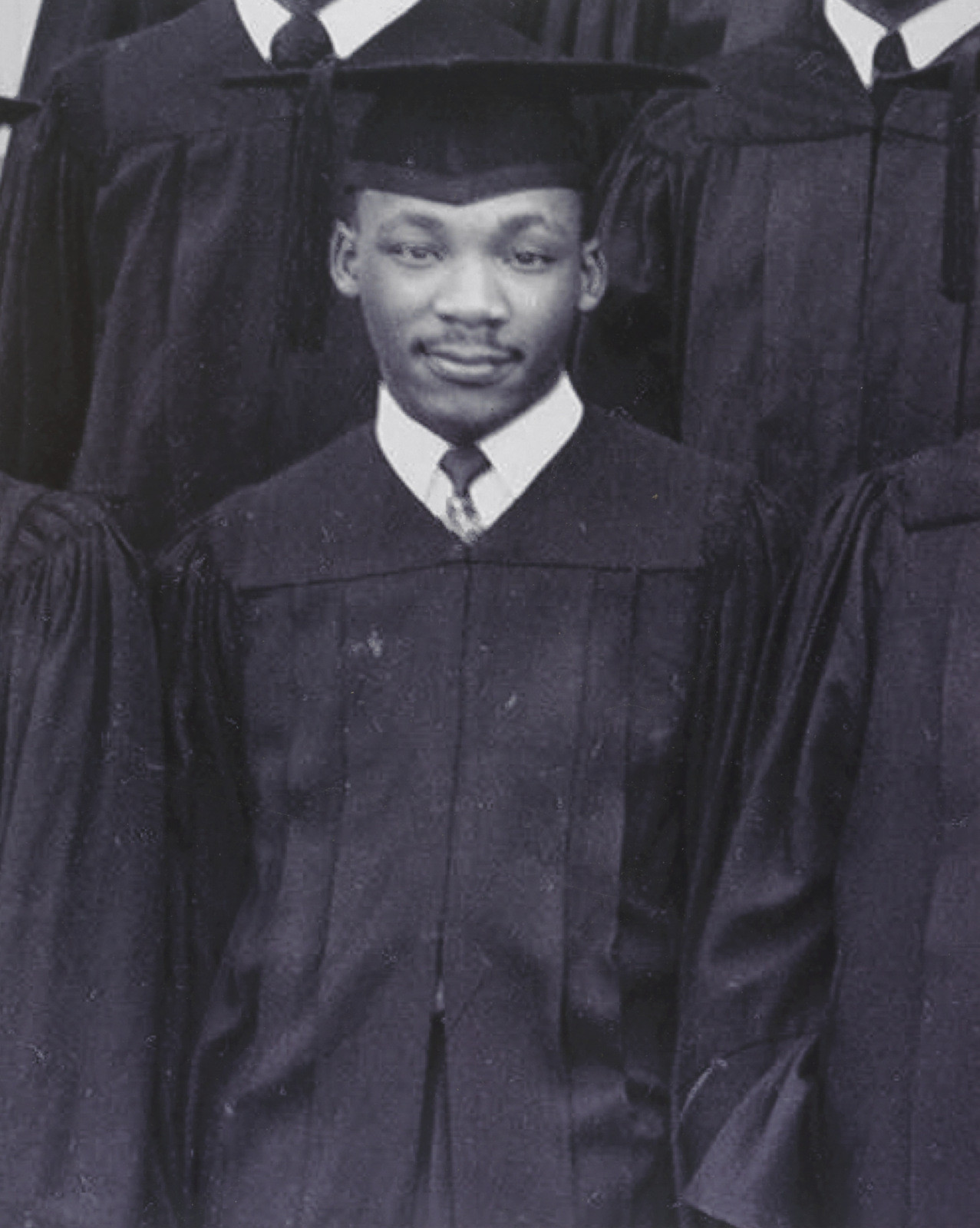 Martin Luther King Jr. and his sistr Christine King-Farris after their respective commencement ceremonies from Morehouse College and Spelman College, Class of 1948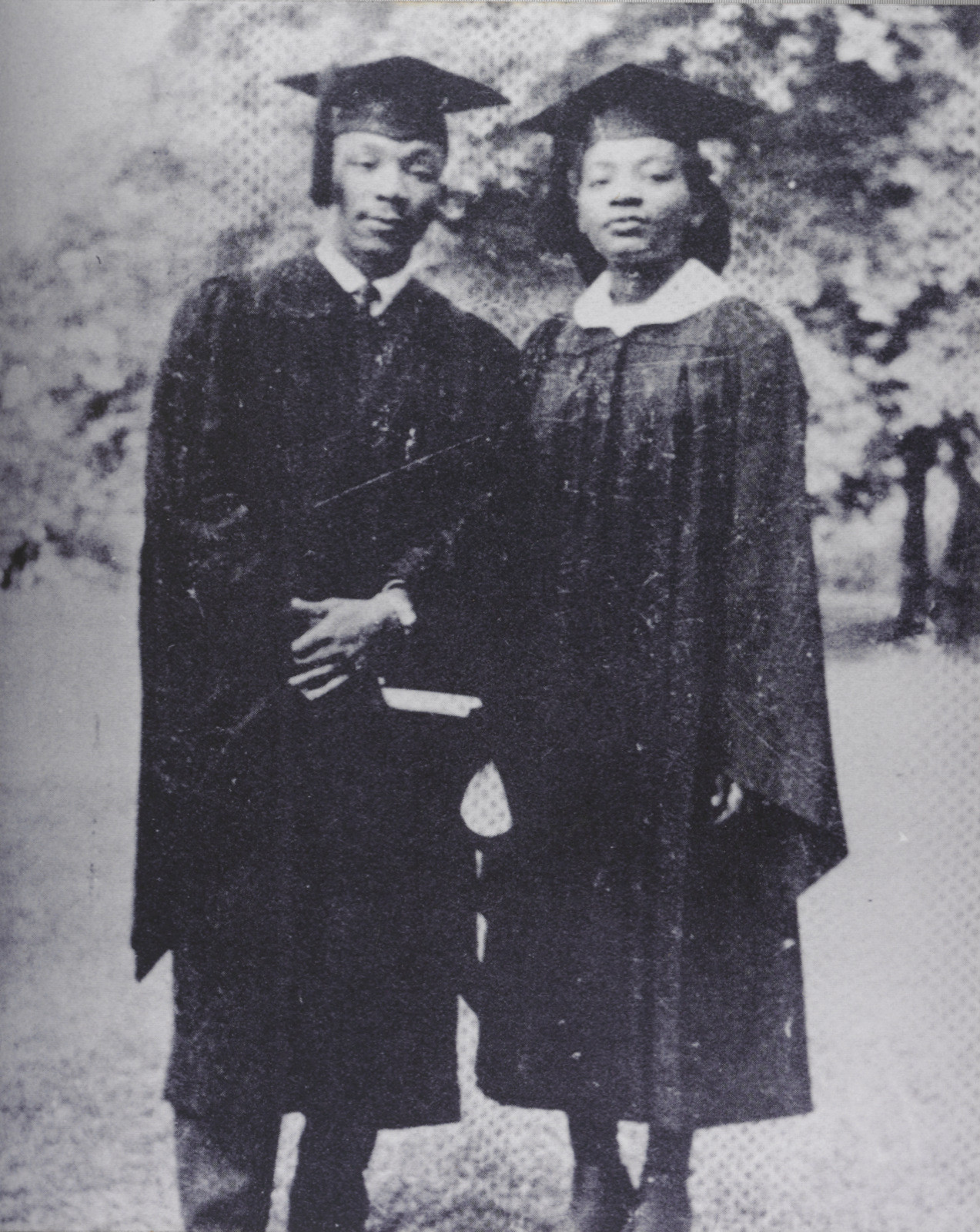 Course roster from a course Dr. King taught as an adjunct professor at Morehouse in 1962 on Social Philosophy.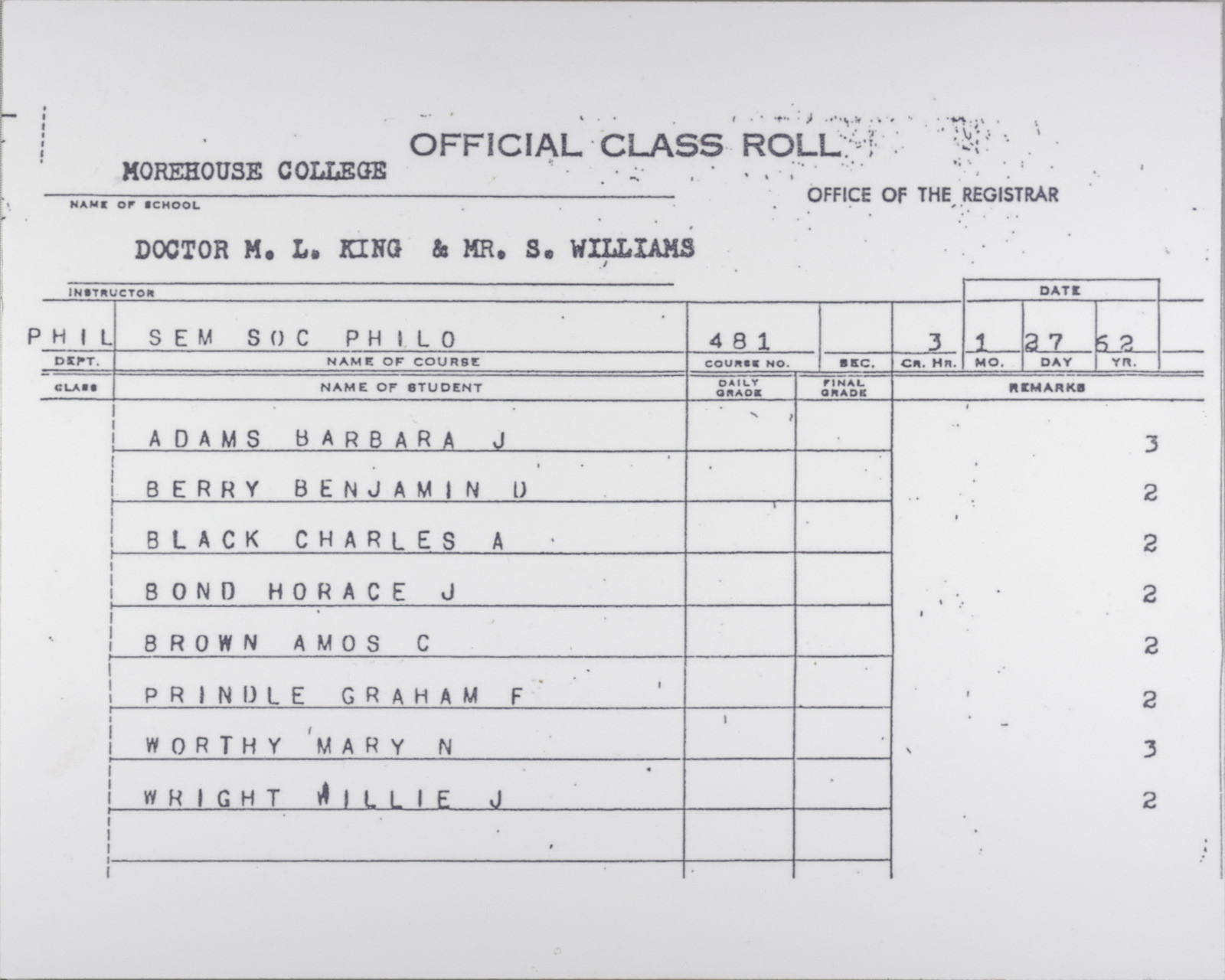 All photos courtesy of Rev. Ernest Brooks, Assistant Dean of the Martin Luther King Jr. International Chapel Morehouse College.