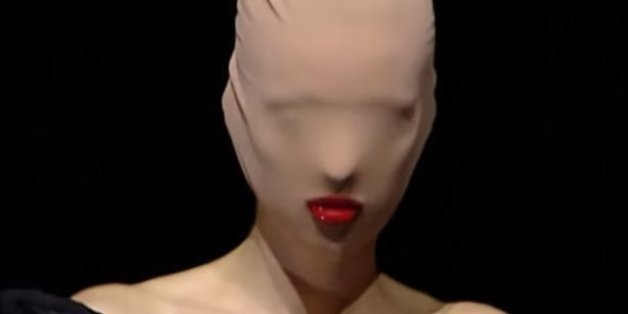 Despite being one of the most respected and influential artists ever to grace the fashion circuit, Martin Margiela has managed to remain nearly invisible.
Since 1988, the Belgian designer has never agreed to a single interview, nor has he been photographed for any magazine. Rather, he's let his artworks speak for themselves -- in deconstructed styles, exaggerated and disproportionate shapes, exposed insides and an avant-garde upheaval of fashion norms.
So how does one make a biopic about an artist that has never been seen? For starters, one titles it "The Artist Is Absent." New York filmmaker Alison Chernick, whose previous documentaries have tackled subjects like artists Jeff Koons and Matthew Barney, has crafted a stunning 12-minute tribute to the inimitable fashion icon, exhibiting the crux of his aesthetic imagination without ever exhibiting his face.
Instead, Chernick invites his collaborators and disciples to wax poetic on Margiela's genius, from his ability to create something from nothing to his total disregard for ego.
"He established a vision. And concentrated on reconfiguring an entire system of fashion," fashion historian Olivier Saillard says in the short film. "He didn't only introduce new clothes, he commented on the system." Margiela was also known for obscuring his models' faces with black paint, allowing viewers to better concentrate on the clothes.
If there was an artist fit for the enigmatic title "The Artist is Absent" -- and thus accepting the obligatory comparison to Marina Abramovic's "The Artist is Present" -- Margiela is the guy.
"The Artist is Absent" is produced by YOOX Group and directed by Alison Chernick. The short film featured at the 2015 Tribeca Film Festival.
REAL LIFE. REAL NEWS. REAL VOICES.
Help us tell more of the stories that matter from voices that too often remain unheard.
BEFORE YOU GO
PHOTO GALLERY
Maison Martin Margiela for H&M