Former Maryland Gov. Martin O'Malley is suspending his campaign for president, The Huffington Post has confirmed.
O'Malley officially announced the suspension of his campaign during a speech following the Iowa caucuses on Monday night. O'Malley thanked the caucusgoers, sharing stories of tweets and calls he received throughout the evening from his supporters around the state.
In his remarks, O'Malley said he'd still fight for the issues highlighted by his campaign, including equal pay, immigration reform, gun control and more solutions to address climate change.
"This cause continues. This fight continues," O'Malley said. "I have never been more proud of the people that have been associated with this campaign; I've never worked with a better group of young American patriotic men and women."
O'Malley entered the race in May and immediately started swinging at front-runner Hillary Clinton, who had launched her 2016 campaign the month before.
"Tell me how it is, that not a single Wall Street CEO was convicted of a crime related to the 2008 economic meltdown. Not a single one," O'Malley said in a speech announcing his presidential campaign. "Recently, the CEO of Goldman Sachs let his employees know that he'd be just fine with either Bush or Clinton. I bet he would. Well, I've got news for the bullies of Wall Street, the presidency is not a crown to be passed back and forth by you between two royal families."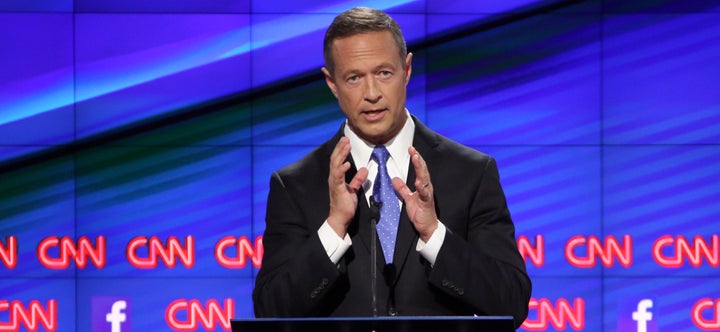 Despite the hits at Clinton, O'Malley never gained enough steam to surpass the former secretary of state or Sen. Bernie Sanders (I-Vt.) in the Democratic primary polls. In October, O'Malley was polling fourth in the race in his home state of Maryland, behind Clinton, Sanders and Vice President Joe Biden, who hadn't yet decided on a presidential run. (Biden has since announced he would not seek the presidency.)
O'Malley served as governor of Maryland from 2007 to 2015, and before that served as the mayor of Baltimore. Throughout his campaign, O'Malley highlighted his efforts to fight crime during his time as mayor. He also touted his F rating from the National Rifle Association, calling the gun rights group his enemy during the first Democratic debate.
O'Malley, who plays in the band O'Malley's March, often showed off his musical skills on the campaign trail as well. His prep for the first debate involved an open mic night in Las Vegas, and in a cheeky video showing "how to make an honest buck on Wall Street," O'Malley played his guitar while passersby donated change (or didn't).
The DNC released the following statement on O'Malley's departure:
"From the moment Governor O'Malley entered this race, he campaigned with heart and with a singular focus on building a better future for American families. And because he campaigned substantively on the issues that matter most to the people – protecting the environment, making college more affordable, growing the middle class, and leveling the playing field for hardworking Americans – he has ensured that the choice on Election Day, regardless of who our nominee is, will be crystal clear. We must elect a Democrat as the 45th President of the United States.

"Gov. O'Malley knows that progress is not inevitable – progress is a choice, and he has the record to show it. As Mayor of Baltimore and Governor of Maryland, O'Malley fought tirelessly for the people he represented, successfully leading the way through crisis, unrest and the worst economic crisis since the Great Depression. And although he is suspending his campaign, I know the Democratic Party will continue to rely on his experience and talents in our unified fight for a better future.

"In the wise words of the great Frederick Douglass that Gov. O'Malley has often used to rally his supporters, 'we are one, our cause is one, and we must help each other; if we are to succeed.' The Democratic Party is stronger for his leadership, proud of his campaign, and excited to continue to work together in the months ahead. His voice and energy will be crucial to whoever emerges as our nominee, and we look forward to having him on the campaign trail again in support of our shared ideals."
Sam Stein contributed to this report.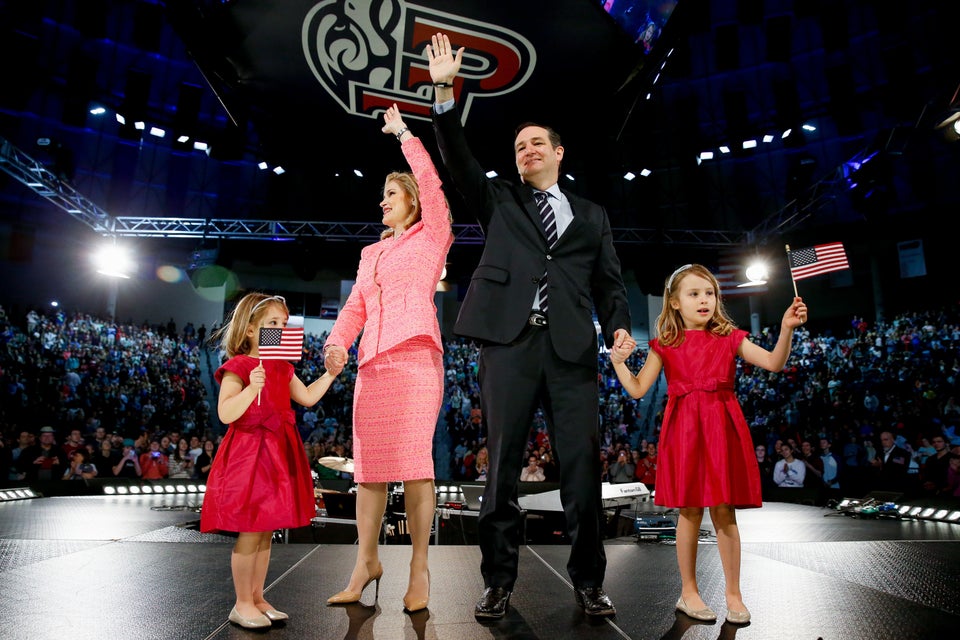 Declared 2016 Presidential Candidates
Support HuffPost
The Stakes Have Never Been Higher
Popular in the Community