Former Maryland Gov. Martin O'Malley (D) announced on Saturday that he's running for president in 2016.
"I declare that I am a candidate for President of the United States," O'Malley said in Baltimore. "And I am running for you."
O'Malley, 52, who served as governor from 2007 to 2015, likely faces a formidable challenge for the Democratic nomination from Hillary Clinton, widely seen as the frontrunner. But in an interview with The Washington Post last year, O'Malley noted that he faced similar long odds in 1999, when an overwhelmingly black electorate propelled him to victory as mayor of Baltimore.
During his announcement on Saturday, O'Malley drew several contrasts between himself and Clinton, painting his Democratic rival as someone rooted in the past and who was too cozy with Wall Street.
"Tell me how it is, that not a single Wall Street CEO was convicted of a crime related to the 2008 economic meltdown. Not a single one," O'Malley said. "Recently, the CEO of Goldman Sachs let his employees know that he'd be just fine with either Bush or Clinton. I bet he would. Well, I've got news for the bullies of Wall Street, the presidency is not a crown to be passed back and forth by you between two royal families."
As both mayor and governor, O'Malley helped pioneer a data-driven approach that made government more efficient. In 2000, O'Malley launched a program in Baltimore called CitiStat, which tracked data from city agencies that was then reviewed with agency heads every two weeks. According to O'Malley, the program saved Baltimore $350 million and helped reduce crime. O'Malley's tough crime policies during his tenure as mayor came under scrutiny amid unrest in Baltimore earlier this month, as some suggested that his policies led to over-policing that created distrust between communities and law enforcement.
O'Malley addressed the unrest during his announcement, saying that it was "heartbreaking" to see.
"But there is something to be learned from that night, and there is something to be offered to our country from those flames, for what took place here was not only about race, not only about policing in America," he said. "It's about everything it is supposed to mean to be an American."
Some have suggested that O'Malley could mount a successful presidential campaign by running to the left of Clinton. Should he do so, O'Malley could point to a litany of progressive accomplishments, including legalization of gay marriage, a minimum wage increase and abolition of the death penalty. Before leaving office in January, O'Malley commuted death sentences of four inmates before the law changed the maximum sentence to life without parole.
Still, a former O'Malley aide told The Washington Post last year that O'Malley may not feel comfortable running as the progressive candidate in a Democratic election. Should he run to Clinton's left, O'Malley will still have to deal with Sen. Bernie Sanders (I-Vt.), a self-described Democratic socialist, who is also seeking the Democratic nomination for president.
"If voters are looking for a cookie-cutter candidate to champion every progressive issue, they won't find that with him," Shaun Adamec, the former aide, told the Post. "He's certainly comfortable being himself."
Complicating O'Malley's path to the White House is the fact that his hand-picked successor as Maryland governor, former Lt. Gov. Anthony Brown, lost his gubernatorial bid to Larry Hogan, a Republican. O'Malley has said Brown's loss was not a referendum on his time as governor and blamed Brown's defeat on his negative campaign.
O'Malley also may face a unique challenge: the fictional character of Tommy Carcetti, the mayor of Baltimore who becomes more interested in his political future than the city he runs, from the HBO series "The Wire." While David Simon, the series creator, has said Carcetti is a composite of several politicians, O'Malley has often had to deflect comparisons.
According to HuffPost Pollster, which tracks all publicly available opinion polls, O'Malley has the support of 1.9 percent of likely Democratic voters.
Before You Go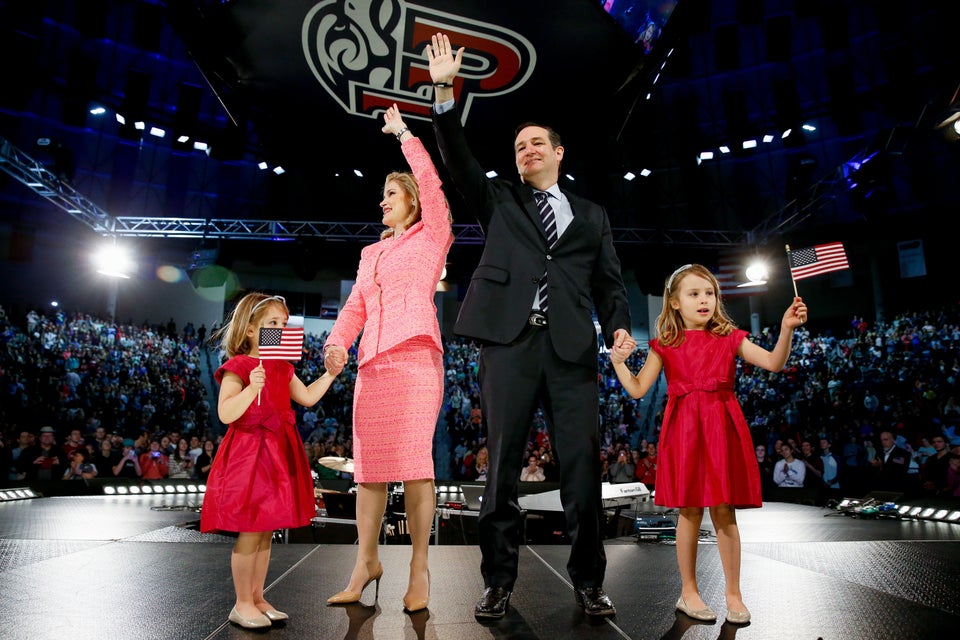 Declared 2016 Presidential Candidates
Popular in the Community