Former Maryland Gov. Martin O'Malley (D) isn't exactly setting the world of presidential politics on fire these days, but is he such a non-factor that The Associated Press would fail to recognize him in a photo? Of course not, come on you guys. But if you've encountered this image on Twitter, you'd likely wonder.
In the image above, the caption that seems to accompany the photo reads, "Hillary Clinton, Bernie Sanders and an unidentified man backstage at the Iowa Jefferson-Jackson Dinner. PHOTO: ASSOCIATED PRESS." At first blush, it reads like a cruel joke, as if the photographer and his editor have failed to recognize the guy who really, really, I promise is absolutely running in third place in the Democratic presidential primary.
Well, as it happens, it is a joke, but not an unintentionally cruel one based on O'Malley's status as a near non-entity in the polls. Rather, it's just an intentionally mean joke based on O'Malley's status as a near non-entity in the polls.
As always, we let the Google Image search engine help us on our way, and using the tool, we soon discovered that this caption is running under the photo in one particular place at The Wall Street Journal -- James Taranto's Oct. 27 column "Slow Bern." 
When I pull the image from HuffPost's content management system's database, the caption is what you'd expect.
Chances are, either Taranto or his editor has the ability to mess with AP photo captions for comic effect, just like I do.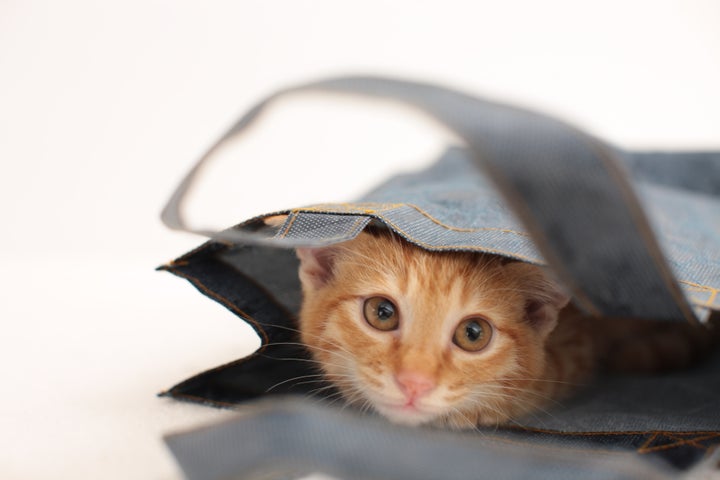 At any rate, Martin O'Malley may have problems, but The Associated Press not knowing what he looks like is not one of them. Which means ... THIS IS A BIG DAY FOR THE O'MALLEY CAMPAIGN!!
PHOTO GALLERY
Democratic Debate 2016
REAL LIFE. REAL NEWS. REAL VOICES.
Help us tell more of the stories that matter from voices that too often remain unheard.