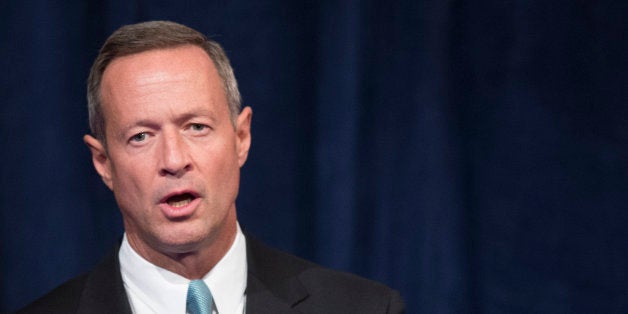 WASHINGTON -- Former Maryland Gov. Martin O'Malley criticized the Obama administration -- albeit not by name -- on Friday for continuing to detain undocumented women and children.
"We should not be in the business of building barbed wire detention camps. Detentions are cruel, costly & against our values-esp for families," O'Malley, who is weighing a bid for the Democratic presidential nomination, tweeted.
O'Malley also tweeted the link to a New York Times editorial published Friday calling for an end to the "immoral" practice of detaining families in deportation proceedings. "Let's lead with our principles & end them," he added in a second tweet.
The use of family detention for undocumented immigrants has come under heightened scrutiny this week, despite efforts by Immigration and Customs Enforcement to mitigate critics' concerns. ICE announced Wednesday it will not use detention as a deterrent for more unauthorized immigration, that it will review all cases of families held for more than 90 days and that it will work with stakeholders to improve conditions, including access to counsel.
Critics of family detention, though, say that improving the detention facilities won't work -- they want them to be shut down altogether, or used in only extreme circumstances. Early in his presidency, President Barack Obama's administration limited the practice of detaining families, but an increase of women and children apprehended at the border last year prompted a policy shift. ICE has now opened two new large immigrant detention centers in Texas.
Those family facilities do not have barbed wire fences or armed guards, ICE confirmed, although some immigrant detention centers for adults do.
This week, 188 civil and human rights groups signed on to a letter demanding an end to family detention. After ICE announced its new standards, Sen. Bob Menendez (D-N.J.) and Reps. Luis Gutierrez (D-Ill.), Lucille Roybal-Allard (D-Calif.), and Zoe Lofgren (D-Calif.) issued statements calling for the administration to change its policy.
An Obama administration official said the Department of Homeland Security has and will continue to look into ways to inform the detention system.
"Over the past five years, the Obama Administration has taken steps to improve enforcement of our immigration laws by prioritizing public safety in enforcement actions, strengthening our borders and reforming our immigration detention system," the official said in an email. "DHS has implemented critical reforms to the detention system and is continuously looking at ways to ensure that detention policy is consistent with our values as a nation of laws and a nation of immigrants."
O'Malley was also critical of the administration's response to the border crisis last year, particularly efforts to quickly deport unaccompanied minors. He said last July that America should not send children back to countries where "they will face certain death."
O'Malley's stance on unaccompanied minors contrasted with a statement from Democratic presidential candidate Hillary Clinton, who said last June that the children should be sent back to their native countries after a review. O'Malley's campaign touted his stance on unaccompanied minors after Clinton gave a well-received remarks on immigration earlier this month.
Clinton's precise stance as a candidate on family detention isn't entirely clear. She addressed the issue somewhat during a roundtable in Las Vegas, Nevada, saying she wanted to reform the detention system and that she does not think "we should put children and vulnerable people into big detention facilities because I think they're at risk."
As to whether she believes family detention should be ended or limited, however, the campaign told HuffPost they would not elaborate.
Here are two relevant statements from Clinton, made during the hour-long event in Nevada:
"I also am very worried about detention and detention facilities for people who are vulnerable and for children, that I think we could do a better job if we kept detention to people who have a record of violent, illegal behavior and that we have a different approach to people who are not in that category. And I don't think we should put children and vulnerable people into big detention facilities because I think they're at risk. I think that their physical and mental health are at risk. So these are issues that we should go as far as we can to get the resources to provide support, and particularly representation, and change some of our detention processes within the kind of discretion that I think the president has exercised with his executive orders. But it's also clear, as the president has said many times, a lot of these issues can only be resolved once and for all if we have changes in the law. So I want to protect people, I want more humane treatment, no matter how the law currently is written or how it's enforced, and to put the resources behind doing that, and then continue to fight for comprehensive reform."
"We have to do more to provide safe environments for vulnerable populations, and that certainly includes the LGBT community, also includes children, and it includes unaccompanied children. There are groups of people who I think ... deserve a higher level of care because of the situations that they are finding themselves in."
This story has been updated with a statement from an Obama administration official.
Have a tip or story idea to share with us? Email us at scoops@huffingtonpost.com. We'll keep your identity private unless you tell us otherwise.
Support HuffPost
The Stakes Have Never Been Higher
Before You Go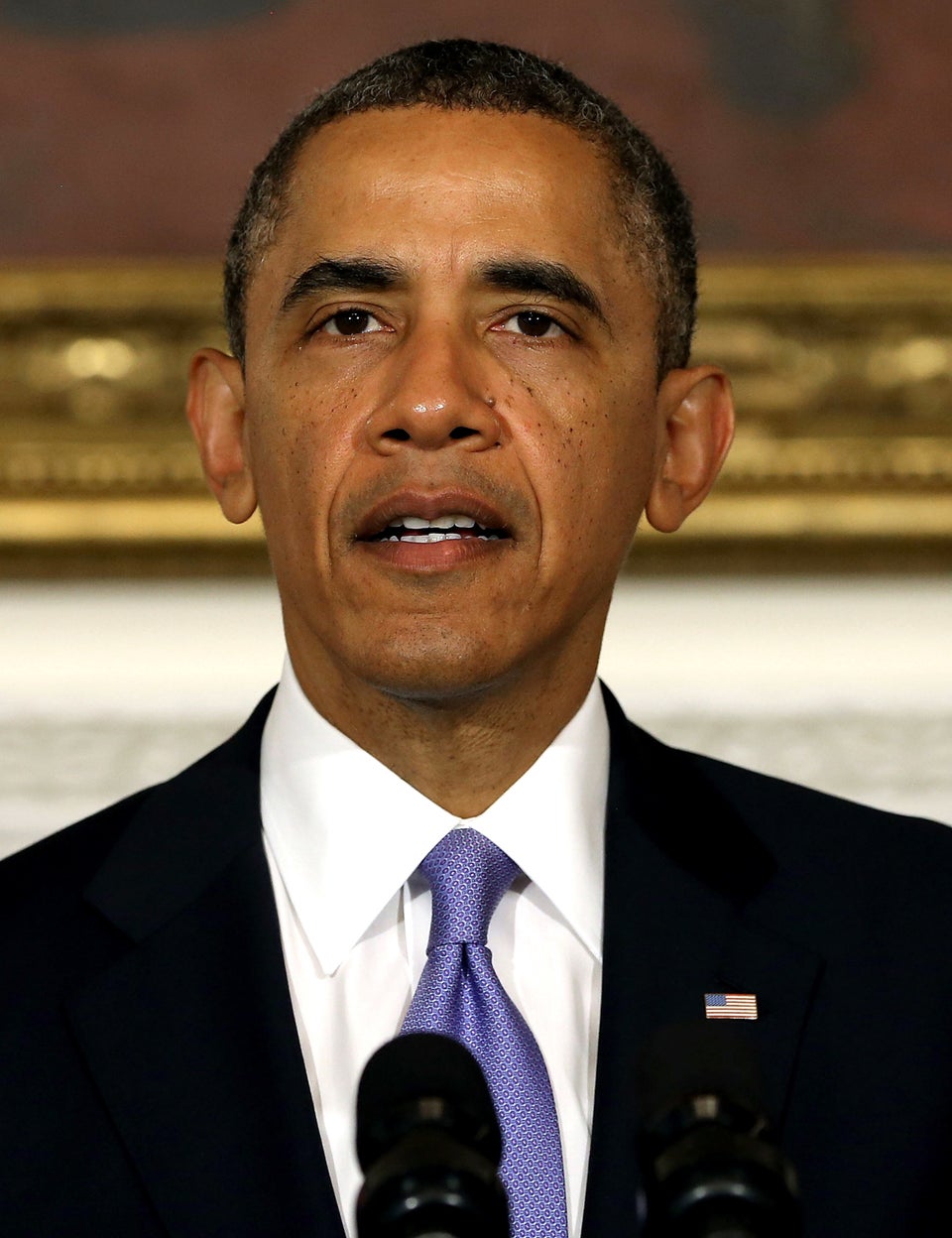 11 Ways Immigration Reform Helps The Economy
Popular in the Community