Maryland Gov. Martin O'Malley (D) further hinted in a Monday interview with Fusion's Jorge Ramos that he would run for president in 2016.
Ramos asked O'Malley if he would endorse former Secretary of State Hillary Clinton, as he did in her last presidential bid, if she decided to run for president in 2016.
"I am seriously considering running in 2016, but the most important politics of all is to govern well and to govern truthfully in the trust that you have," O'Malley replied. "And so I'm focused on doing everything I can to be an effective governor of Maryland and to serve my people well. And [I] certainly cherish my relationship and working relationship not only with Secretary Clinton and former President Bill Clinton, but also with President Obama."
Ramos proceeded to question O'Malley on why he would want to run for president in the first place.
"Well, Jorge, I love my country, and I believe our country's best days are still ahead of us," O'Malley said. "But I believe also that we need to make better choices as a people -- choices that, that actually reflect not only the goodness of who we are, but also the better future that we're all desirous of creating for our kids."
"And so you ask why would anyone want to run for president, and I hope it's because they love their country and they believe that they offer the leadership that can help move us forward," he added.
O'Malley has made it well known in the past that he's considering a 2016 presidential bid, and has started to do some early traveling to the key primary states of Iowa and New Hampshire.
He also recently made news by publicly wading into the humanitarian crisis on the Mexican border, much to the ire of the White House.
Many progressives would still like to see Sen. Elizabeth Warren (D-Mass.) run for higher office, despite her repeated attempts to push back on the speculation.
Before You Go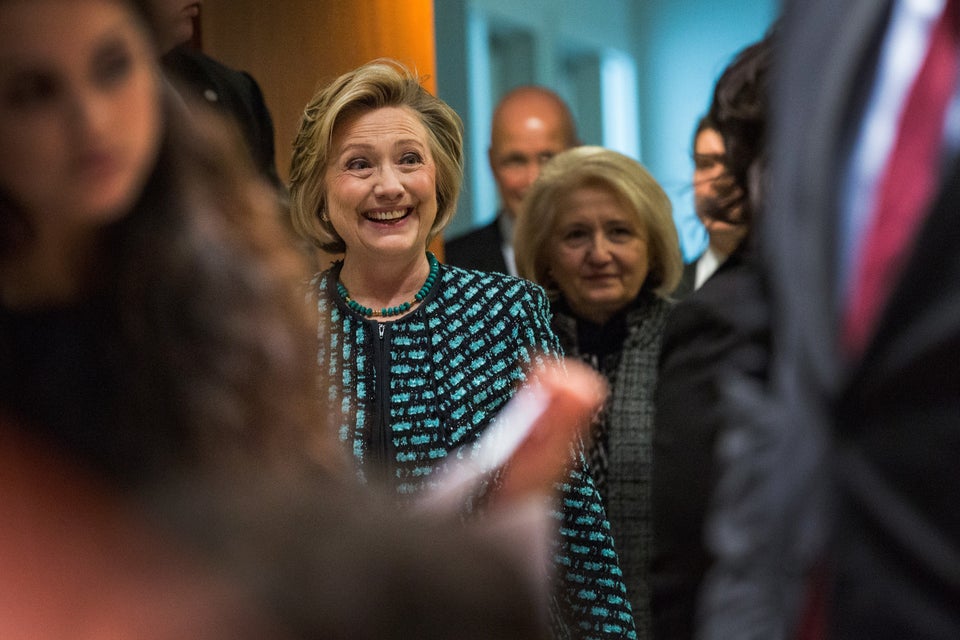 Hillary Clinton
Popular in the Community