Democratic presidential hopeful Martin O'Malley proposed what he called a "worker bill of rights" on Thursday, offering up a grab bag of liberal labor reforms for the modern workplace.
The former Maryland governor's agenda covers many of the measures that progressive labor activists are pressing for at the state and federal levels. It includes federal laws that would secure 12 weeks of paid leave to care for a newborn or loved one; more than double the federal minimum wage, from $7.25 to $15 per hour; increase penalties for employers that bust unions; and make it easier for women to sue over pay discrimination.
The ideas aren't exactly new, and O'Malley's rivals, front-runner Hillary Clinton and Sen. Bernie Sanders (I-Vt.), are already on record supporting several of them. But Sean Savett, a spokesman for the O'Malley campaign, said no one in the race has put out such a comprehensive agenda on workplace issues to date.
"No other candidate has laid out in such detail the specific actions they would take to strengthen workers' rights and increase wages -- beyond vague, big-picture ideas or Republican-lite proposals," Savett said in an email.
O'Malley's agenda piggybacks on a number of progressive Democratic proposals that have been stymied in a GOP Congress, such as the Paycheck Fairness Act, the Schedules That Work Act and the $15 minimum wage proposal introduced by Sanders. It also voices support for a pair of executive actions pursued by the Obama White House -- the overtime expansion, which will extend time-and-a-half pay to millions of Americans once it's enacted, and the fiduciary rule, which will crack down on 401(k) fees. Neither has gone into effect.
Less than three weeks out from the Iowa caucuses, O'Malley is still polling in the low single digits, according to HuffPost Pollster. His campaign has struggled to find traction as Clinton and Sanders increasingly take shots at one another on the trail. The former secretary of state leads the Vermont independent nationally by 14 points in an aggregation of polls.
All three candidates have been seeking the backing of labor unions, a constituency O'Malley may hope to woo with his new worker platform. Most of the major national unions have already broken for Clinton, including the largest public-sector unions in the country. The most coveted labor endorsement -- from the AFL-CIO union federation -- has not been announced yet.
O'Malley's full proposals can be read here.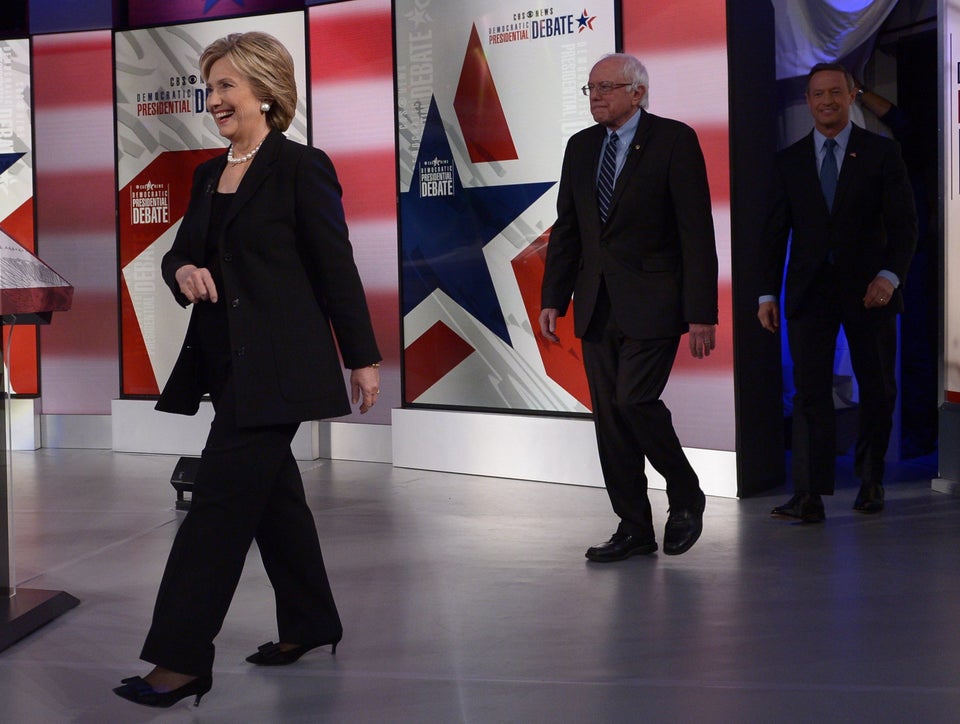 Scenes From Democratic Debate No. 2
Popular in the Community