After an improvised explosive devise took both of Martin Pollock's legs and part of his left arm in 2010, he did everything he could to get his active lifestyle back.
Pollock was 26 years old and serving as a rifleman in Afghanistan for the British Army when the explosion happened. He went home to England as a triple amputee and tried to carry on with normal life. He bought a car and a house. He went to the gym. He continued to work on his walking.
He was determined to be as active as he possibly could, but "I had no real plans for anything in particular," he told The Huffington Post.
One of his biggest challenges, Pollock said, was getting his prosthetics to fit properly.
"I spent 2 1/2 years trying to get my leg sockets to fit into the prosthetics," he said. "It's the most important part to be able to walk. If the socket is no good, nothing else matters."
Before his injury, Pollock played soccer, ran, mountain biked -- but he had never surfed. "I always thought it looked fun," he said.
That October, Pollock flew to Avila Beach on California's central coast. He spent the week learning how to sit up on a surfboard and ride the waves. For the first time in a long while, he felt the stoke of adrenaline that only surfing can offer.
He also became aware of his body in new ways.
With his body weightless in the water, Pollock was able to feel the exact parts of his sockets that caused him pain. He went home, twisted a screw on his prosthetic a couple of times and, he says, he's been walking more ever since.
"Surfing hasn't just changed my life, it has become my life," he told HuffPost.
Pollock has braved the cold Atlantic waters of Cornwall, England, to continue his new passion, and he's paid his own way back to California to join other Operation Surf events.
The practice has paid off.
Whether he wins the contest or not, Pollock's entry definitely offers a lesson in perseverance. His new-found "stoke" shows what a little salt water and a whole lot of perseverance can do.
"Everything I do now is to enable me to surf," Pollock said. "It's even been a mental healer. Whenever I'm in a tough spot or feeling down, I just go to the coast or watch a surf video to feel better."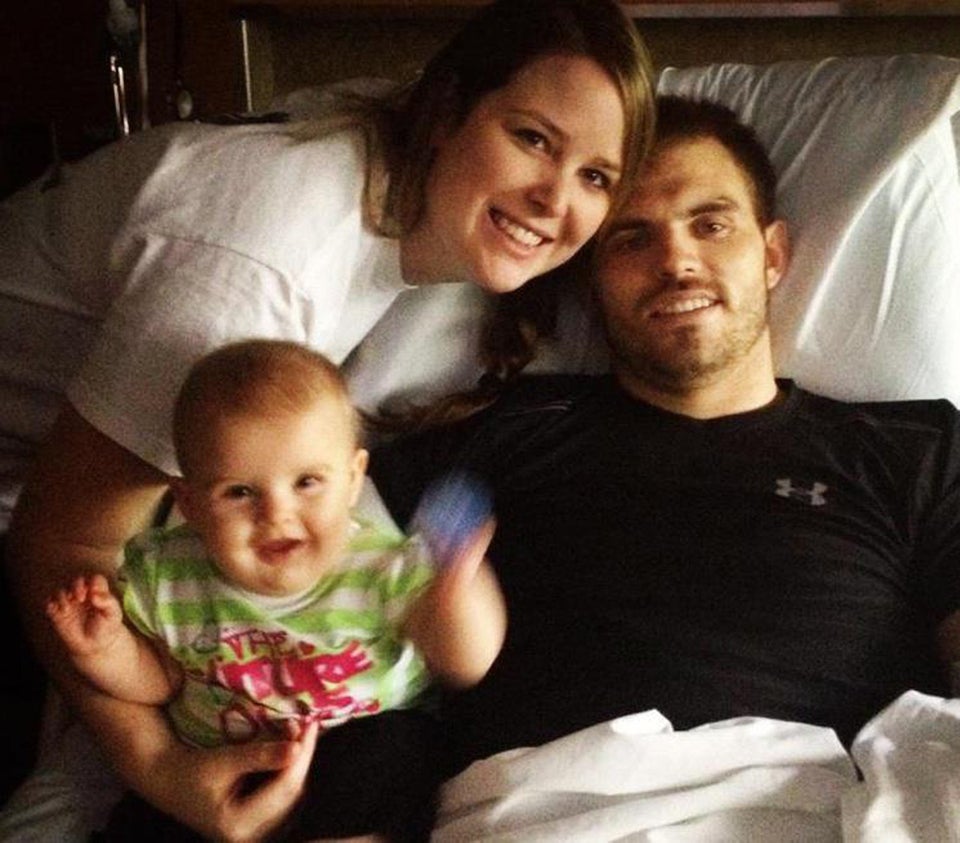 Travis Mills, Quadruple Amputee Survivor