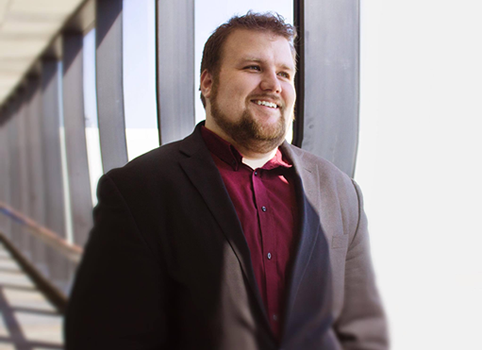 Is the time right for Next Generation Advocacy?
Currently, there are several mental health reform bill proposals in the House and Senate working their way toward merger into a bill that, increasingly, looks like it might pass. The conversation about mental health reform in Washington, DC has been driven primarily by advocacy leaders inside the beltway. These leaders are undeniably well versed in the inner workings of the legislative process, understanding the nuances and give and take of compromise. Their influence with congressional leaders carries significant weight in deciding what gets included in a particular mental health bill and what does not.
If you look closely at the current mental health bill that just passed the House (H.R. 2646), it is clear that mental health reform models only your grandfather could love (reliance on hospitalization, focus on "after-the-fact" treatment), still rule the day. There is an active component of the advocacy community that seems to want to "Make America Great Again", wistfully remembering how the national mental health service delivery system was 40 or 50 years ago. Only one problem – resuscitating old models from a time when there were only three television networks, models that really should have a D.N.R. tag on them, ultimately won't work in an American landscape that is vastly different in the year 2016. 
Why is it that so many national advocacy leaders choose not to address the antiquated mental health reform approaches being touted by the architects of current legislation proposals in Congress? Is it because they, too, rely on mental health reform models of the past? Do they lack vision and innovation?
The answer, as is often the case, is not an easy one. Some of our most prominent advocacy leaders will be wildly inspirational and innovative until they are ready to pass on to that great mental health reform cosmic discussion in the sky. Others, however, seem to have taken a different path, holding on tighter and tighter to beliefs and approaches that served them well in their prime, but are increasingly becoming out of touch with the realities of today.
As old leadership passes on, vacuums are created, just waiting to be filled by innovators who bring fresh, new ideas to help stimulate or replace old and tired approaches to mental health reform. I am convinced that we are on the precipice of a radical change in what advocacy leadership looks like for the future. There is much innovation taking place in communities across America right now. These innovative activities may not get the press that older, more traditional efforts do, and certainly are not getting attention or notice in legislative language. However, make no mistake, they are happening, they are making an impact, and they are setting the stage for what comes next.
It is time for an infusion of Next Generation Advocacy.
Martin Rafferty – Next Generation Advocacy leadership personified 
One of the most exciting examples of a Next Generation Advocacy leader is a young twenty-something CEO by the name of Martin Rafferty. Martin is the CEO and founder of an organization called Youth M.O.V.E. Oregon (YMO). This dynamic organization utilizes numerous evidence-based practices in their service delivery model. Their work is solely focused on working with emerging adults. Martin and his team of innovators at YMO are rewriting the playbook when it comes to addressing trauma, understanding the needs of emerging adults, and moving forward with cutting edge technology to reach youth in ways that most national mental health advocacy leaders haven't even begun to grasp. Here is how Martin and his team are doing this.
Next Generation Advocacy leadership in action – School Shootings 
On June 10, 2014, at Reynolds High School in Troutdale, Oregon, a 15-year old student, armed with an AR-15 rifle, shot and killed a 14-year old freshman, and wounded a teacher before turning the gun on himself and taking his life. The shooting occurred on the second-to-last day of the school year.
After the initial wave of community response, attention to the shooting and its aftermath quieted down a bit. But, as summer moved on and the next school year approached, the thought of coming back to school, where significant trauma had been inflicted two short months before, weighed heavy on students, faculty and community providers alike.
Rafferty and his team from YMO had an idea. What if students had an opportunity to reconnect with the school building? In an interview with the Oregonian, Rafferty explained that "the Schools often bring in a therapist or point students to local mental health services after a shooting, and almost always host a candlelight vigil." Rafferty went on to say that what was needed was an opportunity for the students of Reynolds High School to be able to reestablish positive feelings about the school building with a fun event and provide easy access to peer support specialists.
The shooting happened at the end of the school year, leaving students without time to reestablish normalcy or a sense of community in the building. "While they're sitting at home, the high school is becoming this demonized, big subject in their minds," Rafferty said. "We want to create an environment where youth can have a positive experience. "It's not about the shooting. It's about: 'This is your home. This is where you belong in the community. This is a safe place to be, and there are a lot of positive things possible here.' We want to remind them of that."
And thus, the "Virtual Reality and Ropes Course" was born. The course was designed as a fun and interactive welcome back to the school; students were invited to experience cutting-edge technology like Google Cardboard and other interactive 3-D gaming devices. As students engaged with technology they likely had never seen before but only read about, peer-support specialists were at the ready to talk.
The response by students and administrators alike was overwhelmingly positive. Rafferty thinks this approach could become part of a national model for post-traumatic student care. Rafferty believes the country needs a model to help young people process school shootings and move forward in a healthy way. 
Fast forward to October 1st, 2015. Umpqua Community College (UCC) unfortunately experienced a mass shooting resulting in nine deaths and nine wounded. Youth M.O.V.E. Oregon's crisis response team, made up of young adult peers, was on site providing support to students and community members from day one. This was a national breakthrough for crisis response teams who historically only include dispatch first-responders and clinicians. YMO immediately implemented an emergency youth drop-in center and has been providing on-site services ever since. 
Rafferty and his team at Youth M.O.V.E. continue to refine their innovative technology-driven approach to post-traumatic student care, and are expanding the use of this technology to other arenas as well.
Martin Rafferty's Next Generation Advocacy leadership extends beyond the innovations in school-trauma response. With Rafferty's laser-focus on the critical importance of pairing innovative technology and mental health, Youth M.O.V.E. Oregon has figured how to inspire and engage emerging adults.
Over the last six years, the organization has trained over 26,000 people in 24 states. Their Facebook reach exceeds 625,000 active readers, and YMO peer support specialists provide more than 7,500 hours of peer support to transition-aged young adults each year. Early this year, YMO announced their national technical assistance (TA) program: Youth Program Builder. A program created to provide assistance, training, and support to agencies across the country. The program has had much success, having already consulted organizations to open three youth centers successfully thus far, with more in the works. In addition, YMO has implemented a national leadership program for youth called the Empowerment Recovery Academy.
Accolades and awards continue to come in for Martin and his team at YMO. Readers are encouraged to visit the YMO website to learn more about their amazing work.
Next Generation Advocacy leaders like Martin Rafferty don't wait for language that reflects their work to be inserted into legislation, they just create it, find a way to fund it, and implement it. 
Next Generation Advocacy leaders like Martin Rafferty don't base their work on what federal grants dictate as best practice or suggested approach. Next Generation Advocacy leaders are artists and innovators at heart. They articulate an innovative vision, find a way to fund that vision, and implement it.
Thank you Martin Rafferty for being a Next Generation Advocacy leader.
The way we think of advocacy in mental health, which at its core is about pushing innovation, is changing. You may not know it or see it just yet, but trust me, it's coming. And sooner than you think, the innovations these Next Generation Advocacy leaders are implementing will be cropping up in federal legislation bringing true reform to the mental health service delivery system in America.
Can you feel the tremors?
Calling all HuffPost superfans!
Sign up for membership to become a founding member and help shape HuffPost's next chapter
This post was published on the now-closed HuffPost Contributor platform. Contributors control their own work and posted freely to our site. If you need to flag this entry as abusive,
send us an email
.